Professional Home Interior Design Company
Professional

Home Interior Design Company
COMPLETION
45 WORKING DAYS
FURNISHING
200 HOMES/MONTH
Project Completion in 45 Working Days


Talk to our Interior Designer
& Get an Estimate


Detailed Drawing
and Approval


Production at Own
Factories


Material Delivery
& Execution


On Time Project
Hand Over
CONTEMPORARY HOME INTERIOR DESIGNERS AND CONTRACTORS BANGALORE, KERALA, CHENNAI, COIMBATORE, NAGERCOIL, Mysore & Mangalore
HOME INTERIOR DESIGNERS IN
bengaluru, kerala, chennai, coimbatore, Nagercoil, Mysore & Mangalore
D'LIFE is the largest home interior designers in  Bangalore, Kerala, Chennai, Coimbatore, Nagercoil, Mysore & Mangalore with 19 years of experience, 20 showrooms and offices, modern factories and a team of 1000 permanent employees. We are professional, contemporary interior designers and contractors with capacity to hand over 200 projects every month. We ensure client's satisfaction through quality products and systematic working. As the most renowned contemporary interior designers, we design and build beautiful living space within an apartment, group villa or independent villa, using our vast experience and creativity that will delight you, your family and visitors. Customize modular kitchen, bedroom, living and dining room furniture as per requirement and measurement of exact space with the help of the best interior design company.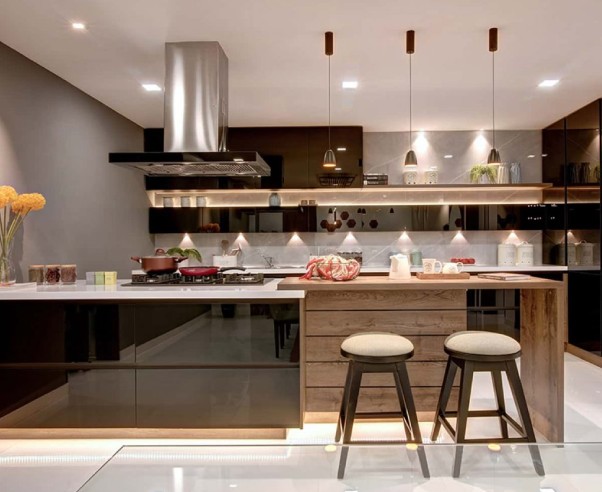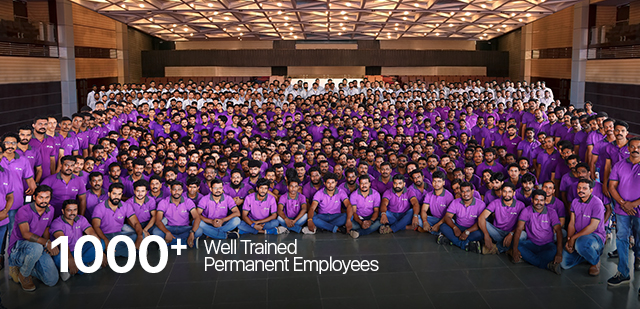 Custom-Made Home Interiors
We don't just design, manufacture and install, we create truly custom-made home interiors. With an experience of creating exceptional home interiors in Bengaluru, Kerala, Chennai, Coimbatore, Nagercoil, Mysore & Mangalore since 2004, we know it is not just about good looks. We have a dedicated team of designers who understand the need for space and functionality, and we are able to offer our customers exactly what they need. We provide complete furnishing for beautiful home interiors including modular kitchen furnishing, living and dining, and bedroom interiors to help bring your dream to life. If you would like to find out more about the interior solutions we offer then just contact us, and our designers will be in touch.
9000+ SATISFIED CUSTOMERS
Large Modular Furniture Factory in South India
At D'LIFE, we believe in the design and manufacture of high-quality furniture pieces, which are truly original. We have a 1,25,000 square feet factory space which is one of the largest modular furniture factories in South India equipped with state-of-the-art German machinery to meet today's furnishing trends. Our factory is well provisioned for creating bespoke furniture solutions. We design, build, and create interiors that bring joy to our clients for the years to come and for that, we have an excellent team who take different quality checks on our products regardless of its scale or complexity. The thread that combines our furniture pieces is bringing contemporary design solutions with strong commitment to quality. Over the years we've worked with thousands of clients and with a strong bias to create the extraordinary, all our products are equally stunning, functional, and focused. We are always striving to push boundaries and our production facilities ensure that we deliver the best of the product lines to suit any financial budget with on-time deliveries. We hire the most passionate individuals, our managers, supervisors, and technicians, in each process to style your dream home. Our extensive knowledge, high professionalism and use of the most modern technologies collaborated with leading designers in home interior design is the key strength which allows us to craft the best results and quality products that inspire people.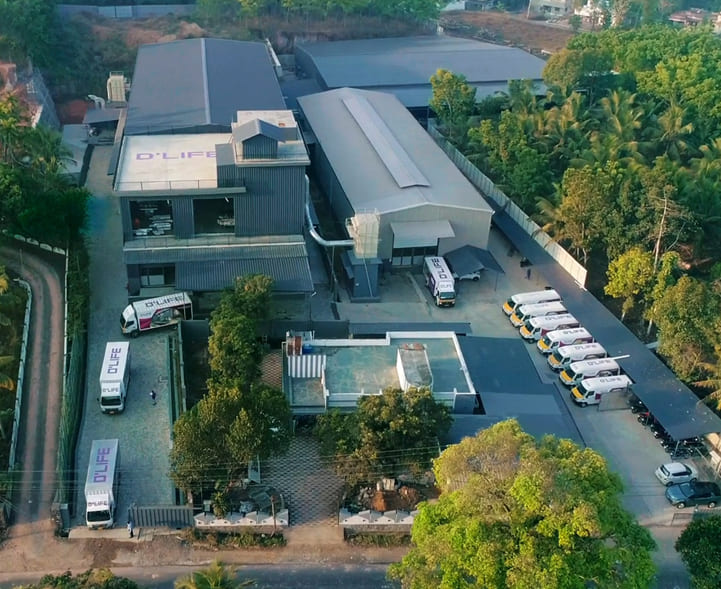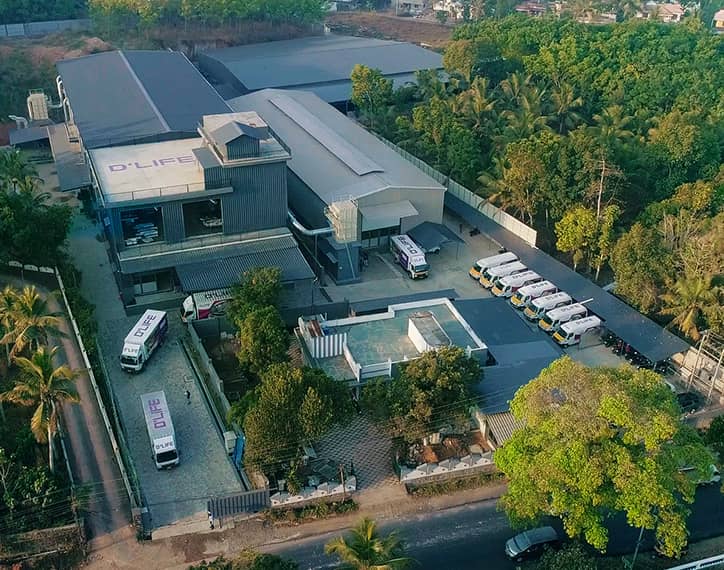 Large Modular Furniture Factory
Made for you" may be an accurate phrase to express what we do in interiors. We have designed and executed exquisite home interiors in Bengaluru, Kerala, Chennai, Coimbatore, Nagercoil, Mysore and Mangalore since 2004. Custom-made interior is the best way to ensure that modular kitchen, wardrobes and other furniture perfectly fits to the spaces. Our interior designers possess an impeccable ability to understand client's requirements and provide the best space planning for a house or flat. DLIFE's fully equipped modular kitchen designs are distinct with its unique aesthetics and most modern features. We plan and make contemporary style furniture for bedrooms, living and dining rooms as well. Innovative ideas, creative designs and ability to deliver the promises on time enables us to retain the leadership in this field. With vast experience of 19 years, our specialist interior designers will guide you with your home interiors, that you will enjoy and appreciate for years to come.