Design and Build
Complete customization by qualified and experienced interior designers assigned to the client is the system of D'LIFE. We provide complete solutions to your interiors including sharp and focused spatial planning, interior design, furnishings, and decoration. First we make the design in discussion with the client, get approval and then build it exactly as per plan. Each branch has expert designers, working closely with clients in cooperation with business development managers, factory and project installation team. 
PROJECT COMPLETION IN 45 WORKING DAYS

Talk to our Interior Designer & Get an Estimate

Detailed Drawing and Approval

Production at Own Factories

Material Delivery & Execution

On Time Project Hand Over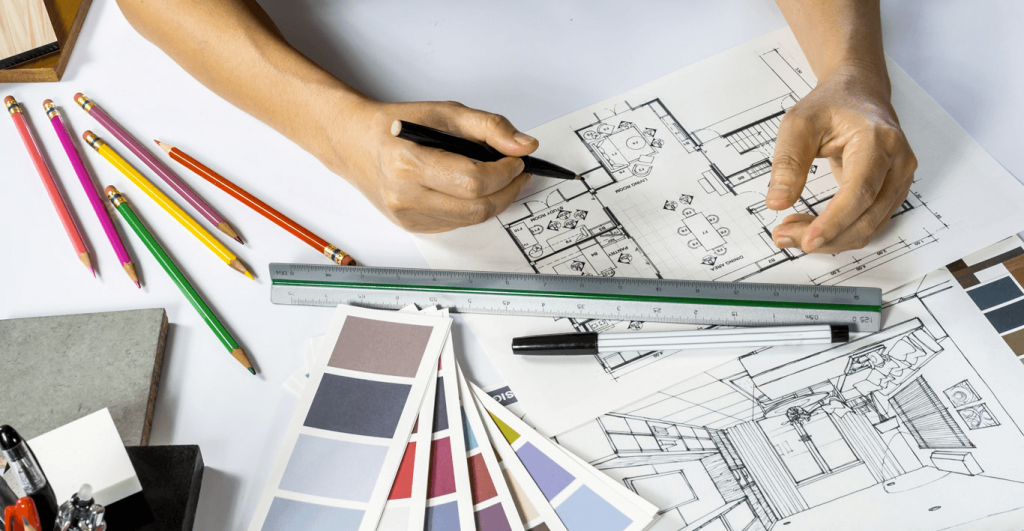 Project is allocated to a designer with clear instructions from the business development manager who initially deals with the client.
Study the requirements in detail: In discussion with the client, with the help of floor plan, designer understands the space and requirements carefully.
Actual measurements and drawing: Designer visits the house/ flat and takes actual measurement of the space as per the requirements discussed.
Detailed drawing is prepared and sent to the client.
Finalization of drawings in mutual agreement. Drawings sent to the factory for production.
Clarifications and confirmations made between factory manager and designer.
A revisit to the house/ flat is made to repeat the actual measurements to confirm it with drawings received in the factory.
Production is scheduled on a date in agreement with client, as per confirmation of site status by project manager.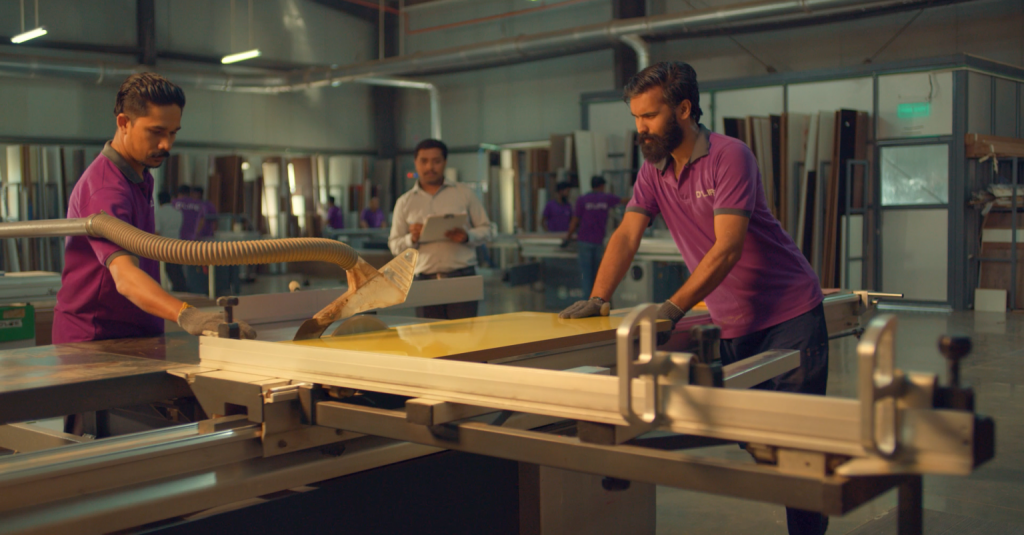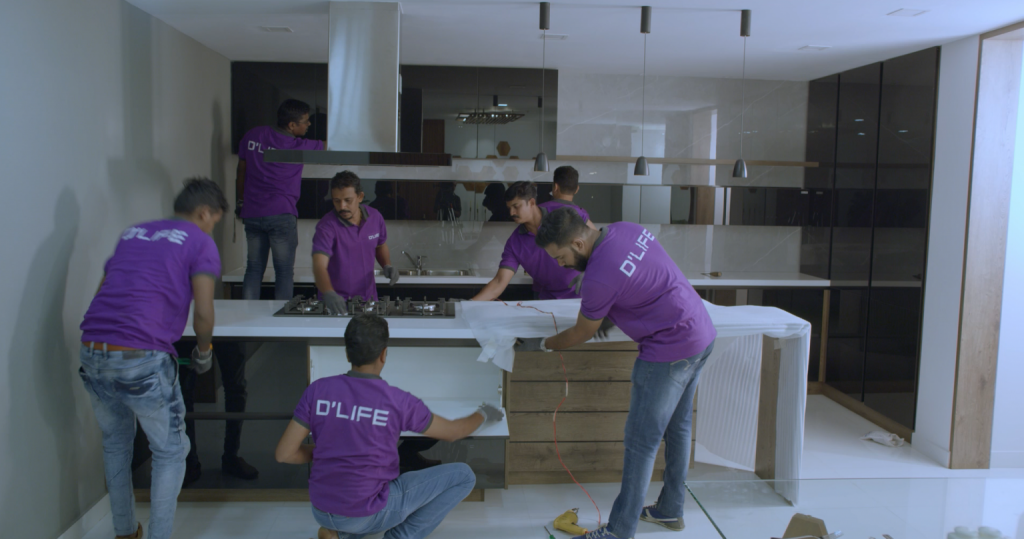 Project implementation is planned well in advance by the team head. He arranges for the installation immediately upon delivery of products at site. 
We have our own logistics team to provide easy and safe transportation for furnishings to site.
Number of days expected for installation as per the volume of work is informed to client.
We are totally committed to on-time & accurate completion of every project.
Our team ensures no debris, noise or disturbance is caused and also guarantees the safety or welfare of the surrounding neighbors. 
Our team will leave your site only after getting the satisfaction report.