Interior Designers in Kollam –
DLIFE Home Interiors
D'LIFE is equipped with interior designers in Kollam specializing in creating custom-made designs that perfectly cater to our clients' needs. We understand that every client is unique, and with a passion for creating truly inspiring spaces, we have completed more than 9,000 residential projects that go above and beyond their clients vision. Our experience center in Kollam, equipped with display samples of modular kitchen designs, bedrooms, living and dining room designs, and more, allows clients to visualize their dream spaces in person. Discover the joy of customized design with our team of consultants, interior designers, and installation team at the Kollam branch as we create a space that truly reflects your preferences and style and enhances your daily living experience.
Buy Direct - 30% Discount
On Packages
100% Customized Interiors By Professionals
Visit Our Experience Centre In Kollam
Design, Production & Execution By Just One Company
Talk to our Interior Designer
& Get an Estimate
Detailed Drawing
and Approval
Production at Own
Factories
Material Delivery
& Execution
On Time Project
Hand Over
D`LIFE home interiors provide services anywhere in Kollam district and nearby areas. The company provides the interior design services across the district including Kundara, Adinad, Ambalamkunnu, Anchal, Ayoor, Chathannoor, Kadakkal, Karunagappally, Kottarakkara, Kottiyam, Oachira, Perumpuzha, Punalur, Tangasseri, Tenmala, Vallikkavu etc. and nearby areas in Alappuzha and Pathanamthitta district, such as Kayamkulam, Panthalam, etc. Customers can directly visit the showroom of this top interior design company in Kollam to view the products, analyze the specifications and choose one that is more convenient for your needs. Call or email us to know more details or to get an estimate of interior works. One of our sales representatives can guide shortly after receiving a query.
Products & Services Offered by D'LIFE
Custom-made home interiors anywhere in Kollam district within 35-40 working days from design approval is the promise of this company. That includes core-furnishing services such as Modular kitchen, Living, Dining and Bedroom furniture etc. and soft furnishing services like curtains, blinds, wallpapers etc. The customers can select a suitable package from this top home interior design company as per their requirements and budget. D'LIFE home interior designers in Kollam provides products manufactured from our own factories without intermediaries. Therefore, the intermediary costs are nil and the company provides a 30% discount for all home interior works in Kollam.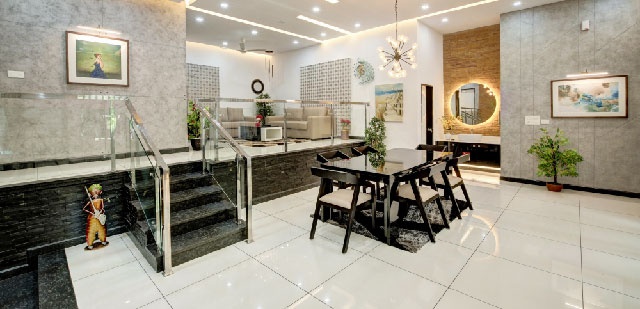 Personalised Interior Design Solutions
D'LIFE offers a personally curated interior design service with a sense of purpose that lifts the character and spirit of a home. Our interior designers in Kollam provide friendly guidance and design services to help bring your ideas to life. The personal approach to each project helps us design projects in a holistic way while making sure every element is considered to achieve the best results. The professional expertise and dedication of our team at the Kollam branch allow us to cater to our client's needs while keeping up with the ever-evolving interior design trends. We invite you to our experience center in Kollam to view some of our most beautiful interior designs and have the D'LIFE experience.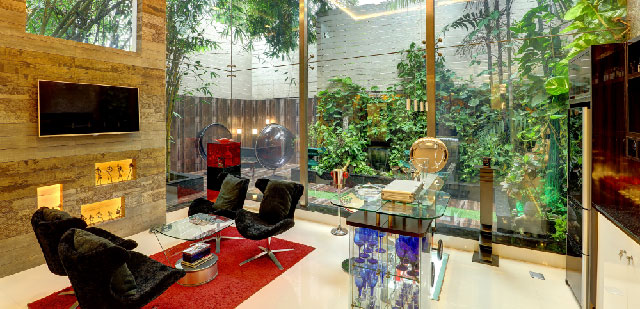 Highest Level of Detailing
We believe that creating the home interiors of our client's dreams should always be an enjoyable experience. When you need an interior designer for your home, you'll most probably love to work with designers who truly understand you. At D'LIFE, we create spaces that are perfectly in tune with the client's lifestyles and the people who live in each room. We deliver a space that best works with your senses and something that enhances each moment you live in. If you have a project you would like to discuss with us, please get in touch, and we will be very happy to discuss and tailor your home to your requirements.
Talk to Our Designer
FAQ
You can just give us a call at +91 9567231111. Or you can also drop us a WhatsApp message or email at the address provided on the website, and our client relations team will contact you to arrange a meeting first of all. Once we understand your interior project's needs, requirements, and taste, we will hand it over to our specialised interior designer, who will look after the project.
Once the designs are approved by the client, the project will be handed over within 35–40 working days. D'LIFE interior designers in Kollam have always completed the interior work on time, so you need not worry about the delivery; it will be on time.
We believe that everyone deserves a well-designed interior space. Our interior design package starts at 6.8 lacs for a 3 BHK home in Kollam. Contact us today to get started on creating your dream home!
We currently take on only residential interior projects.
Established in 2004, DLIFE is an award-winning interior design company in Kollam committed to creating 100% customised, beautiful, functional spaces specifically tailored for you and your requirements. With us, you get a warm and professional team that truly understands your vision, high-quality products, and finishes streamlined to your lifestyle, providing enjoyment for years to come.
Our interior designers in Kollam specialise in contemporary design styles. We know that each project is unique, and we believe good design enriches life. We're devoted to creating beautiful spaces that are both practical, and bespoke, and stand the test of time.
Our experience centre in Kollam features modular kitchens, living room designs, bedroom designs, and dining room designs for our clients to see. We also have a wide range of finishes available, including matte, glossy, and textured finishes in various colours to suit your preferences. Our experienced designers can help you choose the perfect design and finish for your home.
Absolutely. We provide 3D designs tailored to your specific needs and preferences. We use the latest software and technology to ensure high-quality and accurate representations of your vision.
Once the project starts, our team will provide regular updates through WhatsApp, email, or other online platforms, whichever you prefer. Additionally, we will schedule weekly meetings to discuss any concerns or progress made and ensure that the project is on track to meet its goals and deadlines. Our team is committed to providing transparent communication and collaboration throughout the entire project.
Yes. We provide comprehensive after-sales services, including regular maintenance and repairs, to ensure that our customers' products are always in top condition and functioning properly. Additionally, we have a dedicated customer support team available to answer any questions or concerns that may arise.