Interior Designers in Pathanamthitta

Ever since inception in 2004, D'LIFE Home Interiors has been one of the best interior designers in Pathanamthitta owing to its commitment to quality and customer satisfaction. Over the years, we have completed more than 9,000 interior projects. D'LIFE has a talented team specialising in residential interior design to bring your vision to life. Reflecting your unique personality and needs, our interior designers pay attention to everything and help you optimise your space with the best layout options and designs. At D'LIFE, we understand that every project is unique, from its initial consultation and design through final finishes and soft furnishings to handover. So throughout each stage, we provide our clients with the best interior design services, solving every query while guaranteeing a seamless experience from start to finish.
Buy Direct - 30% Discount
on Packages
100% Customized Interiors By Professionals
Visit Our Nearest Experience Centre in Kottayam
D'LIFE Home Interiors
1st floor, Home Basics Spice Building
Puthupally Road, Kanjikuzhi,
Kottayam, Kerala, India
Call: +91 75589 92222
Design, Production & Execution By Just One Company
Talk to our Interior Designer
& Get an Estimate
Detailed Drawing
and Approval
Production at Own
Factories
Material Delivery
& Execution
On Time Project
Hand Over
DLIFE interior designers and consultants travel across Pathanthamthitta district for the site and client visits. All the interior design services in Pathanamthitta area are done through our direct company branch Kottayam. Clients can visit the showroom or have our team meet at your site to make all the necessary arrangements. Our experience centre has a well-designed modular kitchen space, bedroom designs, and living and dining designs for our clients to experience the quality of D'LIFE furnishings. We also have a team of experienced design consultants and interior designers who are always ready to help with any concerns you might have with your dream home interior project. The major locations that we cover in Pathanamthitta district are Kulanada, Pandalam, Kaipattoor, Konni, Kozhencherry, Othera, Pullad, and Ranni. 
100% Customised Interiors for Modern Lifestyle
Throughout the process, our team of skilled interior designers in Pathanamthitta will work closely with you to understand your needs, preferences, and style, ensuring that every detail is tailored to your taste. As we bring together our expertise in interior design and your unique vision for your space, we will transform your dream home into a reality that exceeds your expectations and reflects your individuality. With our attention to detail and commitment to quality, we will transform your space into a sanctuary that you can truly call your own. Come on, and let's create your personalised home interior down to the finest detail.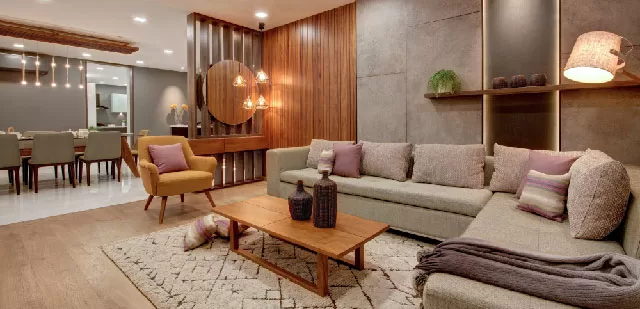 An Epitome of Contemporary Home Interiors
As the most sought-after interior design company in Pathanamthitta, we always make sure all projects are supervised and carried out by our experienced staff. When you walk into the D'LIFE experience centre, our interior designers will have a discussion with you to understand your taste, needs, and sensibilities. Once we get to know your preferences, we will create a customised design plan that aligns with your vision. Our team of skilled interior designers will then present you with 3D renderings and samples to help you visualize the final outcome. Once we tweak and refine your design choices to your heart's content and finalize the design, we send the drawings to our state-of-the-art factory, where the products are carefully manufactured using German machinery. The products are then shipped by our logistics team and installed at site by our team of project managers and skilled craftsmen. Our project managers will oversee the entire installation process, ensuring that every detail is executed flawlessly, resulting in a space that exceeds your expectations.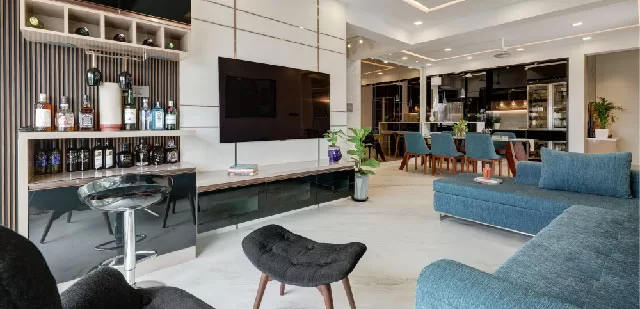 100% Customised Interiors for Modern Lifestyle
In 2004, we identified the need for tasteful contemporary interiors in the market and created D'LIFE to cater to modern lifestyle requirements. Our goal was to strike a balance between elegance and warmth using clean lines and contemporary designs. Through careful research, we were able to bring our vision to life, creating spaces that are not only beautiful but also practical for everyday living. At D'LIFE Home Interiors, we know that home is not just a structure. It's a reflection of the person living in it. We believe that every home should be unique and tailored to the individual's lifestyle and preferences. With our expertise in home interiors, we strive to create spaces that truly capture the essence of our clients, making their homes a true extension of themselves. Whatever it takes, for us, it's about creating a beautiful look and experience for our clients.
Talk to Our Designer
FAQ
D'LIFE interior designers in Pathanamthitta offer a wide range of services, including space planning, furniture selection, colour consultation, lighting design, material sourcing, project management, and more. They work closely with clients to create functional and aesthetically pleasing interior spaces.
Yes, D'LIFE can work within your budget, given you meet the minimum requirement of 6.8 Lac. During the initial consultation, discuss your budgetary constraints and expectations with the designer. They will strive to create a design plan that aligns with your financial limitations while still delivering a high-quality result.
Once the designs are finalized by the client, it only takes 40 working days to complete the project.
All our designs are customized as per the client's requirements and the size of the space.
D'LIFE is a professional interior design company in Pathanamthitta aimed at providing the best services and products to customers. Even if you are not physically available at the location, our team will look after the project from start to finish, providing you with proper updates through WhatsApp or email throughout the project. You can sit back, relax, and watch your dream home become a reality.
Yes, being one of the best interior designers in Pathanamthitta, D'LIFE can assist with remodeling or renovation projects. We can provide expert advice on space planning, material selection, color schemes, and overall design concepts to transform your existing space.