INTERIOR DESIGNERS
IN MADURAI
D'LIFE Home Interiors is equipped with experienced interior designers in Madurai who specialise in creating stunning and functional residential spaces tailored to meet the preferences and tastes of our clients. Being the industry leader since 2004, we have an unparalleled understanding of what it means to create spaces that blend aesthetic beauty, functionality, and trends. As such, our clients trust us to design each space with purpose and deliver exceptional results. Throughout each project, our team of interior designers works closely with our clients to ensure that their vision is brought to life. Our design scheme offers a harmonious blend of texture and finishes with exquisite materials, providing endless possibilities to elevate your space.
Buy Direct - 30% Discount
on Packages
100% Customized Interiors By Professionals
Design, Production & Execution By Just One Company
Talk to our Interior Designer
& Get an Estimate
Detailed Drawing
and Approval
Production at Own
Factories
Material Delivery
& Execution
On Time Project
Hand Over
Our residential interior design services in Maduari are personalised to meet the unique requirements and preferences of each homeowner. Our professional designers have extensive knowledge about the latest trends, and guide clients through their home interior journey ensuring their homes are not only visually appealing or functional but also built to withstand the demands of daily use. Whether you've  bought a new home, built a new home or renovated an existing one, our interior designers in Madurai will offer professional design services that will undoubtedly yield a delightful, lovely and rewarding experience.
Insights into a Seamless Design Journey
You can book a free consultation to discuss your design needs. You can visit our experience centre in Madurai and meet our designer to review the room details, style, budget, including room layout, etc. Once done, our designer will send you design concepts and estimations. With the design concepts, you can tell us what you love and what you would like to tweak. When the design changes are made and finalised, we will start with the manufacturing process at our factory. Our state-of-the-art factory is equipped with German machinery. All the products go through multiple quality checks and are then sent to your site. At site, our installation team and project managers do the installation and assist with styling them.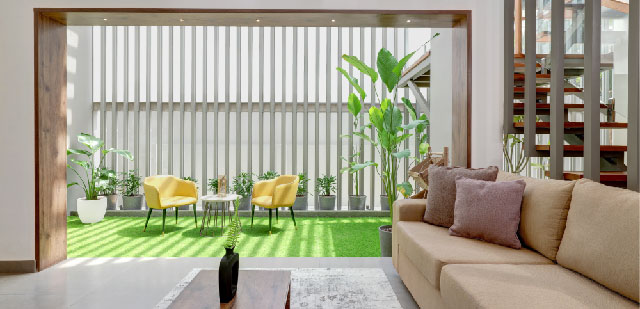 Award-winning Interior Designers in Madurai
Our experience centre is located in the heart of Madurai. The experience centre hosts a talented team of interior designers who are passionate about creating beautiful and functional spaces. They have a deep understanding of the latest design trends and are dedicated to providing personalised solutions for each client's unique needs. Our experience centre also showcases some of our customised modular kitchen designs, living and dining designs, and bedroom designs so that our clients can see firsthand the quality and craftsmanship that goes into our work. Additionally, our experience centre offers consultations and design services to help clients visualise their dream spaces and make informed decisions to turn their vision into a reality.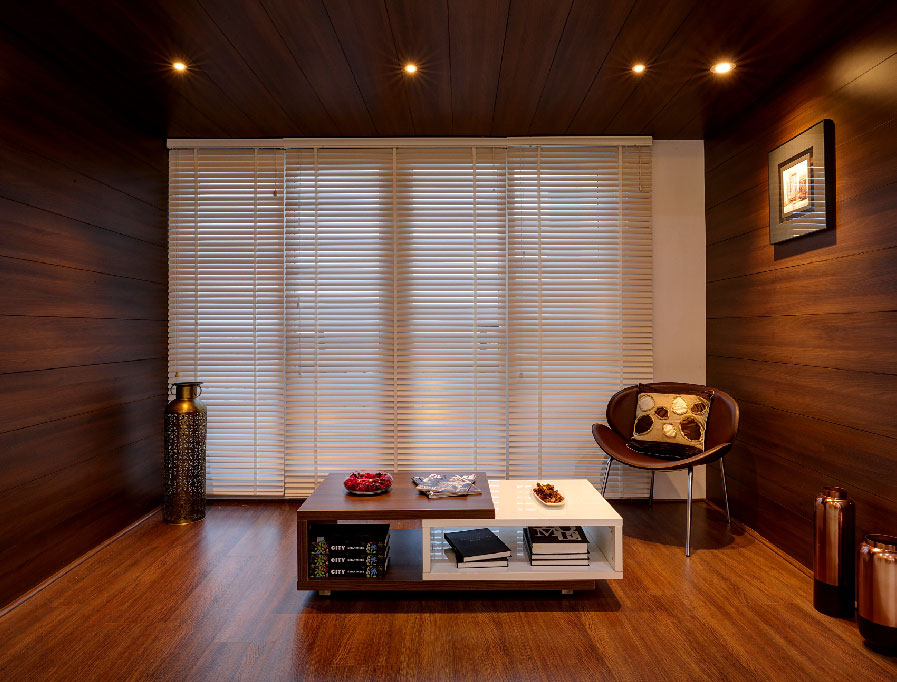 Why Choose the Best Interior Design Company in Madurai?
As the best interior design company in Madurai, we are sure to bring the latest and greatest solutions to your home. We undertake everything, including apartment interior projects and luxury villas. We have a professional team of 1000+ employees who provide exceptional design service to our clients, so you get peace of mind. Moreover, we offer a 10-year warranty and lifetime service support for our furnishings. Over the years, we have completed 9000+ projects adhering to strict timelines and budgets and have worked closely with our clients in Madurai to deliver exceptional homes.
Talk to Our Designer
FAQ
We offer comprehensive service that includes in-person design, purchasing, project management, and installation. The interior designer handles the entire project, from initial concept to finishing touches, whether it's new construction, renovation, or remodeling.
Our interior design package starts at 6.8 Lac. This implies full interior furnishing with woodwork and accessories. You can get more details at https://dlifeinteriors.com/offers/.
Yes, D'LIFE interior designers in Madurai can work within your budget. We offer a range of services and can work with clients to create a design plan that fits your requirements, taste, and lifestyle.
Once the designs are finalised, the time to complete a project is just 40 working days.
The process of working typically involves the following steps:
initial consultation to discuss the project scope, budget, and timeline.

design concept development, including space planning, color schemes, and material selection. 

Product manufacturing at the factory. 

project management and installation. 

final walkthrough and project completion.
D'LIFE only undertakes residential interior projects. 
You can communicate your design preferences to your designated interior designers in Madurai by: 
creating a Pinterest board or mood board with images that inspire you.

bringing and sharing samples of fabrics, colours, and materials that you like through Whatsapp or email. 

discussing your lifestyle and how you use the space.

sharing your budget and any specific requirements you have for the project.
Yes, we provide 3D renderings. 3D renderings can help clients visualise the design concept and make changes before the project begins.
To ensure that your project stays within the timeline and budget set by our interior designers in Madurai, you can:
Set clear expectations and goals for the project.

Communicate regularly with the designer and provide feedback as needed.

Make decisions in a timely manner to avoid delays.

Be open to compromise and alternative solutions if necessary.

Work with the designer to prioritise design elements based on your budget.