THE BEST INTERIOR DESIGNERS
IN COIMBATORE
Applying the immense experience of more than 19 years in interior designing and furnishing, D'LIFE Home Interiors now offers its services in Coimbatore India. Setting up new standards of luxury and convenience, this company helps to create 100% customized interiors in villas and apartments. Whether you are looking for a bespoke modular kitchen, or complete furnishing, our expert interior designers in Coimbatore are sure to exceed your every expectation. Systems and procedures at this professional company ensure exceeding expectations of the clients. In addition to this, the ability to understand the requirements and expertise to coordinate with various stages of work helps in timely completion of all the projects.
Buy Direct - 30% Discount
on Packages
100% Customized Interiors By Professionals
Visit Our Experience Centre in Coimbatore
D'LIFE Home Interiors
Door No:84,
Meenas Pinnacle 2-B Second Floor,
W Sambandam Rd, R S Puram West,
Coimbatore, Tamil Nadu 641002
Call: +91 94974 76666
Design, Production & Execution By Just One Company
Talk to our Interior Designer
& Get an Estimate
Detailed Drawing
and Approval
Production at Own
Factories
Material Delivery
& Execution
On Time Project
Hand Over
As a premium home interior design company in Coimbatore, D'LIFE hosts a team of talented designers, consultants and project implementation specialists. Types of projects that we undertake include house interiors, apartment interiors and luxury villas. We offer complete residential interior works including modular kitchen interior designs. Contract may include kid's room interiors, living room and dining room, bedroom interior decor and all other furniture. From the initial consultation, estimation, drawings, production, to the final installation, this company strives to provide the best. Our customer care is first class by always maintaining the fastest response time. Thus, by providing high quality products tailored to the requirement and budget these interior designers in Coimbatore promise a high class experience. Quality and perfection is evidenced in many of the stunning project photos gallery and client testimonials in our website.
Our designers and consultants offering home interior service in Coimbatore showroom are friendly, knowledgeable and absolutely committed to provide the best services. Thus, with innovative design skills and perfect implementation, we try to ensure complete satisfaction to every client. With ample resources and experience of about 9000 projects, we promise to make the whole process of interior work truly exceptional, hassle-free and efficient.
Experience Center in Coimbatore
Our experience center in Coimbatore is strategically located for the convenience of clients from all the places. People from Gandhipuram, Kovaipudur, Pollachi Road, Saravanampatti, R.S Puram, Saibaba colony, Racecourse, Avinashi Road etc. can comfortably visit this showroom. There is also a branch office at the same place to meet and discuss with our consultants and designers. The showroom interiors feature a bedroom, living room, dining room and modular kitchen.
We pride ourselves on offering excellent service, efficient customer care and complete satisfaction. Our professional interior designers in Coimbatore use their imagination and skills to bring life to the vision and interests of the clients. If you wish to obtain an estimate for interior works, book a consultation with the largest home interior design company in South India.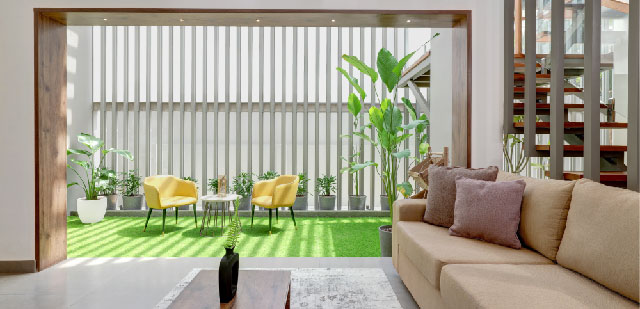 Guided by individuality
Guided by the individuality of each of our clients, we create projects that are specially curated with timelessness and quality. At D'LIFE home interiors in Coimbatore, we believe that a good home interior project should be delivered beyond expectation and truly enhance the living experiences of the people living in it. Our commitment to timelessness and quality ensures that our projects stand the test of time and are not just beautiful but also comfortable and functional. From modular kitchens and custom cabinetry to a complete home interior, we make your space distinctively yours—exactly the way you have dreamed.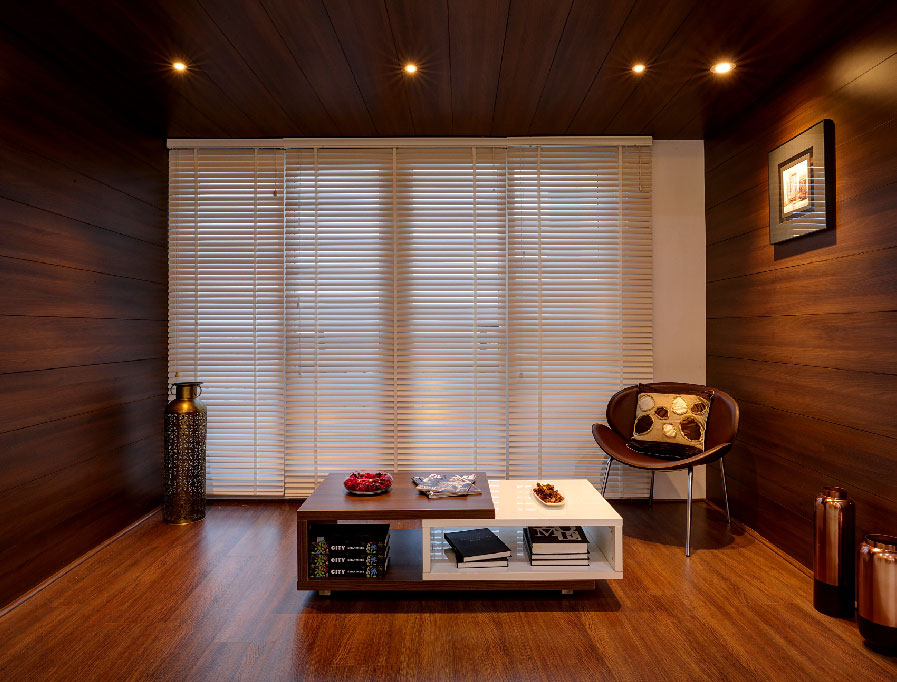 Our Process
Once you contact us, our client relations team will inquire about and discuss your project details, requirements, needs, and budget. Once we feel our design style meets your expectations, we hand over the design project to our interior designer. Our interior designers in Coimbatore will provide you with 3D designs, an estimate for the project, and relevant design narratives. Once you approve the design, we send the designs to our state-of-the-art factory equipped with the latest German machinery for production. All products undergo multilevel quality checks and are then sent to the site by our logistics team for installation. Once the products reach the site, our project team will do the installation to create interiors that are a joy to live in.
Talk to Our Designer
FAQ
D'LIFE interior designers in Coimbatore have a team of experienced design professionals and project management teams who can provide you with personalized design solutions that cater to your specific needs and preferences. We use the latest technology and materials in the industry to ensure that your home interiors are not only aesthetically pleasing but also functional and practical.
Our 3-bedroom interior package starts at 6.8 lacs. This includes modular kitchen, bedroom, living space, and dining room designs. For more information on the package, check out https://dlifeinteriors.com/offers/.
Our interior design projects in Coimbatore will take anywhere from 35 to 40 working days, depending on the size of the project.
We focus on contemporary design styles. We prioritise functionality and aesthetics in our designs to create a cutting-edge and sleek look.
We undertake interior projects across Coimbatore, Pollachi and Tiruppur.
We have a team of experts who will take care of everything and ensure that your project is completed smoothly and efficiently. You can trust us to deliver high-quality results within the agreed timeline. Sit back, relax, and let us handle this phase of your project!
Our team of interior designers in Coimbatore is the very best in the industry, and they specialise in creating customised interior design solutions for residential spaces, ranging from contemporary to ultra-luxurious styles, using high-quality materials and the latest technology.
We use materials of the finest quality and finishes. Our materials are carefully selected to ensure durability and longevity, providing our customers with products that are both beautiful and functional. Additionally, we source our materials from ethical and sustainable sources to minimise our impact on the environment. For more details on the materials, feel free to contact our client relation team at +91 9567231111
Manufacturing will be carried out at our own state-of-the-art manufacturing facilities. However, the installation will be carried out at your home.
We provide different payment options, such as UPI, NEFT, RTGS, checks, and online transactions. You can make the payment through any of the mentioned options that are suitable and convenient for you.