Alternatives to Bathroom Wall Tiles
August 04, 2022
Are you looking for the best alternatives for your bathroom wall tiles? There are a wide range of options with different styles and finishes available in the market. However, here are some of the best wall tile alternatives that are durable and offer the best of sophistication.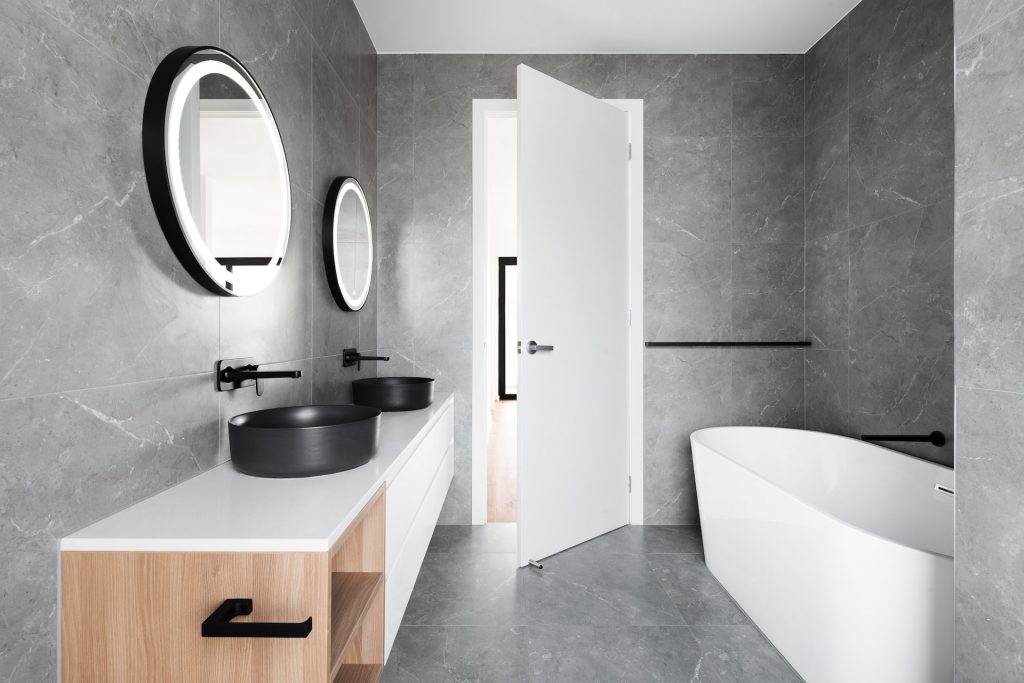 Acrylic Panels
Acrylic panels are one of the best options for bathroom wall tiles as they are difficult to dent or crack, are stain resistant, and are easy to install. They are smooth and have a seamless look. And due to their seamless and hard-wearing nature, the chances of damage due to water and leakages are less. Acrylic paneling is far more durable than the usual bathroom tiles and is easy to install. The panels also have a non-stick surface which repels deposits as well as soap which makes cleaning them easy. Though they are known for their durability and strength, it is much lighter and easy to install.
PVC Panels
PVC (Polyvinyl Chloride) paneling is one of the most affordable options for bathroom wall tiles in the market today. They are hard wearing, require minimal cleaning and do not allow the mold growth, unlike the conventional options. Since PVC is easy to install and is a great way to add a touch of sophistication, many contemporary homeowners have started to widely use it in their homes. Unlike the other alternatives, if the panels get damaged, it is easy and inexpensive to replace. And if it needs cleaning, just mop with water and soap and you are good to go.
Marble
If you are looking for a more sophisticated space, marble is the one to go. Though on the pricier side, marbles are beautiful material that creates a new look and with proper care, they last a lifetime. If you need to outshine your bathroom, pair two different types of marbles to achieve the one-of-a-kind look. Do make sure you clean marble with proper cleaners and natural substances. Do not use harsh chemicals as they can cause a stain and cleaning them would turn out to be expensive.
Stone
Stone too is a great alternative to bathroom wall tiles. It can last a lifetime and is incredibly strong and sleek. They are mold resistant, warm and incredibly hard-wearing. Stone's come in various price changes and depend on the type, size and finish one chooses. Stone as a flooring option too is great but make sure you choose a textured stone to avoid slips.
Wood Panels
Wooden panels are very much pleasing and have started to be widely used in new-age homes. Though our conventional wisdom suggests not using wood in bathrooms, the new age engineered woods treated and coated with sealant work well in bathroom wet zones. The use of wood as an alternative to bathroom wall tiles creates warmth and depth with its style. Before you incorporate wooden panels, note that wood is high on maintenance and requires special care in maintenance.
Considering all these facts about the bathroom tiles and understanding their pros and cons consult a home interior design company to decide about the materials that are suitable. Durability, beauty and suitability are the main factors that they will recommend for your home.