How to Reach the Best Interior Designers in Cochin?
November 07, 2016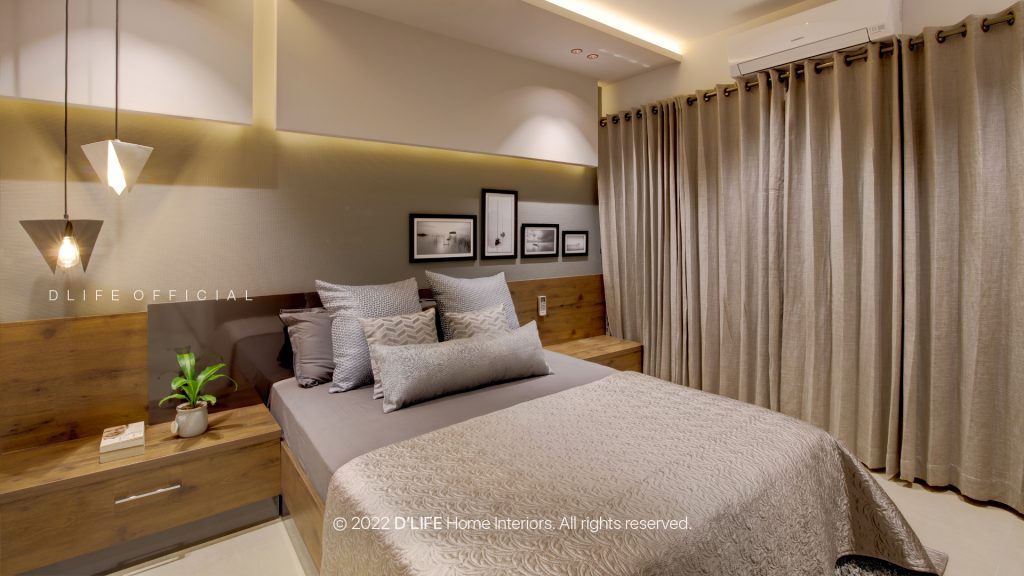 Everyone in Cochin may have a dream home in imagination, whether it is an apartment,  group villa or an independent house. Once they achieve this dream home the next hurdle is to furnish and give life to the house. Perfectly matching interiors reflect the personality of the family and create positive energy within the house. Best interior designers in Cochin can offer a complete solution from design till installation.
Search for a Package of Interior Solutions
A genuine search will surely end at finding the best interior designers in Cochin. D'LIFE is the most reliable and largest interior furnishing company in Kerala since 2004, capable of materializing your imagination. This residential interior design firm offers 100% customized modular kitchen, bedrooms, living and dining rooms with a complete set of essential furnishing. This family of 600+ team of professionals has the experience of completing 5000+ interior projects across Kerala, mainly in Cochin. D'LIFE operates with Cochin (Ernakulam) as its centre. The company has 9 showrooms in Kerala & Bangalore for providing special attention to clients.
3 Showrooms in Cochin
DLIFE Home Interiors has 3 showrooms in Cochin for the convenience of people looking for interior furnishing in the Ernakulam district.
1)     

Vyttila:
The DLIFE Vyttila showroom at 51/24A -2, 1st Floor Tharayil Tower, Poonithura, Vyttila is just 4 km from Ernakulam junction and 1 Km from Vyttila mobility hub. This showroom is set up in a 3 level building.  The showroom has a display of modular kitchens, bedrooms, living rooms and dining rooms. Visitors can also see other furniture like crockery shelves, wardrobes, cots, and study tables. People from Panampilly Nagar, Kadavanthra, Ernakulam junction south, Marine Drive, MG Road, Chilavannoor Road, Pallimukku, Fort Cochin, Thammanam, Eroor, Chottanikkara, Maradu, Petta can reach this place easily.
It is the central showroom which was once situated at Karshaka Road, Ernakulam near south Railway Station that shifted to Vyttila Cochin. The new showroom in Vyttila will be an active meeting place for discussions about design, sustainable interiors, and attractiveness, rather than a traditional showroom. The team here is capable of turning highly creative design ideas into successful projects – be it a kitchen interior or a home improvement with a personalized and professional service covering all aspects of interior design and interior decoration. Moreover, the showroom is in close proximity to mobility hub road Vyttila and Ernakulam junction railway station, making it easy for the clients.
 2)      Kakkanad:
The second showroom is at Kakkanad, the IT hub of Kerala and popular residential area of Cochin City. People in need of interior design and furnishing can easily make a visit to this showroom at 2C, Chakolas Heights at Seaport Airport Road.  People from Info Park, Smart City, Thrikkakkara, Eloor, Chottanikkara, Thrippunithura, Maradu etc can reach Kakkanad branch easily.
3)      Edappally:
Located strategically in the city of Cochin, Kerala, the third showroom in the district is near Edappally Toll at 31/361 A1 first floor, just next to pillar number 377 of Cochin Metro Rail. The Edapally Cochin showroom is 16 km from Cochin airport and equally accessible from all the Ernakulam district railway stations. This showroom is very convenient for those who live in Aluva, Kalamassery, Kaloor, Mamangalam, Elamakkara. Likewise, people from Vaduthala, Chembumukku and nearby residential areas can also reach easily.
Being a prolific interior designing company specializing in designing residential interior spaces, D'LIFE interior designers in Edappally aims at delivering the best quality customized products and services to clients. The design team is friendly and equally professional throughout the design & implementation process, and keep the client informed at every stage.
2 Factories & 2 Assembly Units at Cochin Ernakulam
All of D'LIFE products are fully customized and are manufactured in the company own factory. This company has one factory with an assembly unit at Thiruvankulam, Ernakulam. About 200 employees including carpenters and assistants are working in these factories. These production and assembly units are equipped with the most modern imported machinery. The materials are of fine quality Hardwood MDF and Marine Ply which are all side laminated.
Sales & Marketing Team
Getting your interior furnishing works from D'LIFE Home Interior is easy. Walk into any of the three showrooms according to your expediency. See and experience the quality and finish of the products and return with a rough estimate.  One of the sales officers will assist you in the showroom by clarifying your doubts and explaining the features of the products and materials. He will be responsible for finalizing your estimate as per requirement and budget. The sales officer will keep in regular contact through the design process till execution. If a direct visit to any of these showrooms is not possible, just call on +91 956723111 or send an email to the company directly. The sales team will contact and provide necessary details, estimates and other information.
4 Interior Designers at Each Branch Location
Interior designing and furnishing are more than giving a better appearance. In fact, it is making the home really work for your convenience. Keeping this in mind D'LIFE's best interior designers in Cochin can deliver the best products for your house or flat. A team of 4 interior designers is present at every branch for giving one to one attention to each client. Each of our designers specializes in bringing outstanding contemporary home interiors as per the client's requirements. One of them will visit your site for taking measurements and provide a design solution, taking into account all preferences and requirements. He will also make modifications in accordance with your suggestions. He will be interacting with you consistently to complete your design. Thus, Convert your house into a beautiful living space with all facilities made as per personal and family interests.