6 Tips on Choosing Curtains and Blinds for your Home
October 05, 2020
Curtains and blinds are some of the essential things that complete a home. While its main purpose is to maintain privacy, they serve as a shield from outside dust, cut down excessive light and wind and add colors and visual elements to the interiors. In fact, curtains and blinds play an important role in setting up the ambience within your rooms and have the power to either make or mar the entire look of any particular room. Let us help you on how to select the right kind of curtains and blinds to suit your home
1. Color and Design Matters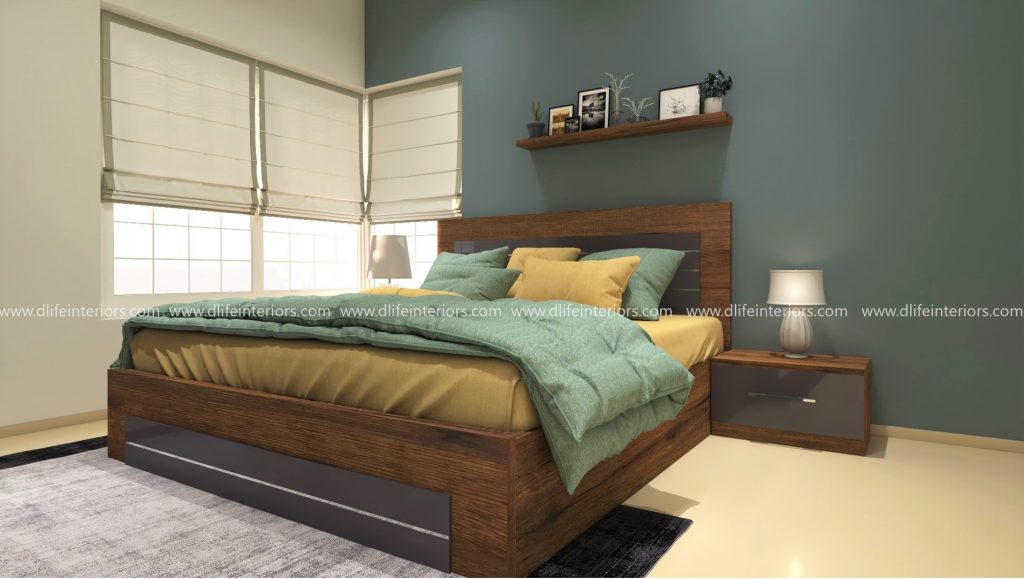 The adage 'Opposites attract' goes well here. Colors and design patterns bring in a visual appeal if used in the right manner. For living room, choose long, flowing curtains to bring out the very best in unique or custom furnishings. Choose curtains/blinds' colors that complement the walls. They should either be contrasting or matching to each other. If the interiors of the room are done in light/soft colors, then go for bright/dark and vibrant prints. If there are already too many colors in the room, then choose dull or subtle shades of curtains and blinds.
2. How Do They Manage and Control Light?
It depends on how much light you want to welcome inside the room. While curtains are great at getting light in, they cannot control the amount of light filtering through the windows. On the other hand, blinds provide more of a control. One can adjust the slats to get the desired amount of light inside.
3. Material Quality and Durability
Velvet, linen and silk are some of the common material types used to make curtains and blinds. The fabrics chosen for curtains or blinds must be breathable so as to allow free flowing breeze from outside as well as let the inside air go out. It is advisable to choose light coloured fabrics if the room gets too much sunlight. Bright curtains or blinds will fade in no time. It is fine to go for bright colours if you keep changing the curtains often.
4. Functioning
Both blinds and curtains can increase the overall insulation and help in maintaining heat. The thicker the curtains and blinds are, the more insulting they are. However, in warm weathers, blinds can be a more energy efficient solution as they leak more heat from a room and decrease indoor heat and moisture gain. Both curtains and blinds help in sound absorption. But in certain cases, curtains, especially the ones made with thick fabrics perform better than blinds as they lack the slats through which sound enters. It is always better to seek the help of a professional interior designer to understand the type of curtain suits your living room or bedroom.
5. Size and Fittings
Among the many varieties of blinds, the most popular ones are vertical, roan, roller and venetian blinds. The size of blinds will depend on the type of the room you are looking to install in. The length of curtains depends upon how you want the room to look like. Long curtains (that start well above the windows) make a room look larger and dramatic when hung from ceiling to floor. For small windows of bedrooms it is ideal to have curtains down just below the sill. Always leave two and half inches extra on the widths, so that when the curtains are pulled back, they allow light and air freely inside.
6. Maintenance
For all of us maintaining home interiors on a regular basis is a tedious task. Therefore, when it comes to curtains and blinds it is best to choose fabrics for curtains and blinds that are low in maintenance; those, which can be easily washed. However, they are not ideal when you don't have enough time for cleaning. Using a vacuum cleaner to clean your curtains and blinds is a good idea. It won't let out much dust, and you can clean often as the cleaning process is relatively less tedious than dusting or hand-washing.