Advantages of Customized Home Furnishing in Kerala
October 15, 2016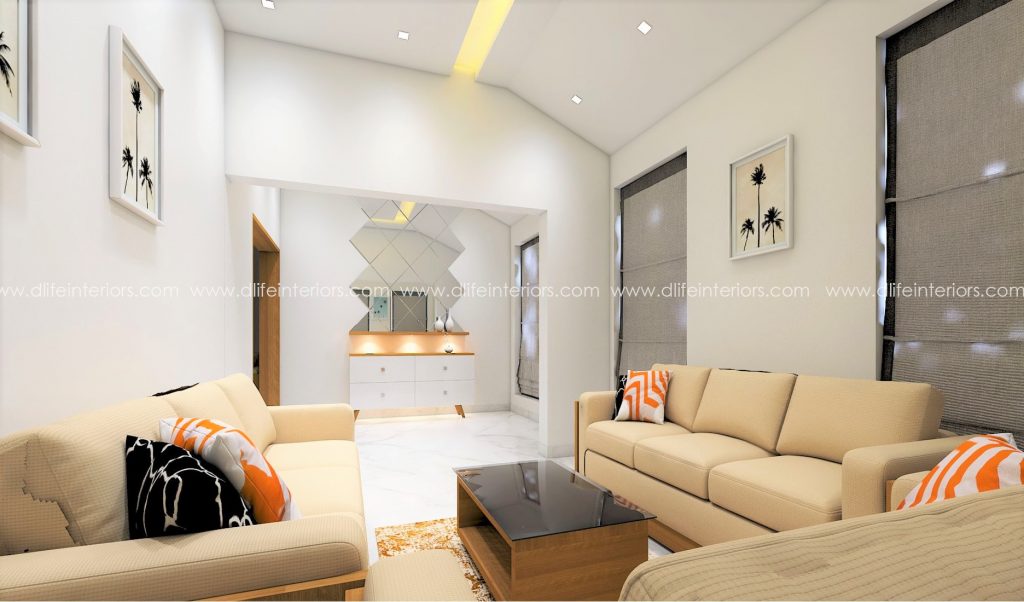 If you are planning a new home furnishing in Kerala, there arises a question in mind – whether to buy Ready-made furniture from furniture store or get it custom-made? Make it as per measurement of space or just buy the ready available furniture. If the client needs suitable size, in good quality material, in decent finish, with matching colors, get it from an established interior designer in Kerala. Having customized home furnishing have a number of benefits compared to ready-made furnishing. Here we explain the advantages of getting custom-made home furnishing from interior designers or design companies than furniture shops in Kerala.
A)     Order from Any place
One of the major advantages of customized home furnishing Kerala is that the client can discuss and order it from any part of the world. People living abroad can make use of this facility very well by sending their floor plan to get an estimate. After receiving the estimate clients can remove or add any item as per budget and need. Upon receiving approval from a client, company starts the interior design process. Interaction between designer and client at each point of design till finalization is possible. This ensures scope of improvement to meet the requirement.  It is not a single day quick buying of largest furniture or competitively priced decor, but a process of finalizing the order in mutual discussion. There are only a few professional companies to offer safe service of home furnishing in Kerala by ordering from any place.
B)     Measure and Make
Designing and making furniture by measuring the actual space help to get it in the perfect fit for a house or flat. Professional interior designing company in Kerala can allot a designer for the client and thus provide special care from the beginning. This designer visits the client's site, takes actual measurements as per requirement and delivers a 2D design. It is open to make changes like increasing or decreasing storage space in modular kitchen, wardrobe etc. Production and installation may take 35 to 45 working days, depending upon the size of the project. Measurement cross-checking before production and design with all inner specifications ensure prompt fit to space.
C)      Color and Style Same as the Client Need
It is just impossible to get it in ready-made, same as we need, in matching colors, shape, to fit the available space. Ready to buy furniture may not have enough storage space as you require.  Sometimes it may have shutter storage's while you prefer drawers. You may not find the design you are looking for when buy ready-made furniture. Many times it looks good, suits your taste, and doesn't fit well at your home. Having customized home furnishing in Kerala can offer you good quality furniture as you are free to choose the material. Thus, the most significant advantage of custom-made home furnishing in Kerala, by design is the aesthetic look that it creates inside a house.
D)     Cross Check…Make it for the space.
The main element for the need of interior designing is to utilize the available space efficiently with customized home furnishing in Kerala. So the designer visiting the site takes measurements at the first instance. Cross-checking of measurements is essential before starting production. This confirms and makes sure that each piece of furniture and modular kitchen fits perfectly to the space. In Ready to fix type of furniture the buyer need to compromise on perfect usage of space. Standard size and large size options are available with design and make furnishing. Large sizes will surely make it suitable for a big size flat or villa anywhere in Kerala.