Things to Remember while Selecting an Interior Designer in Udupi
October 07, 2022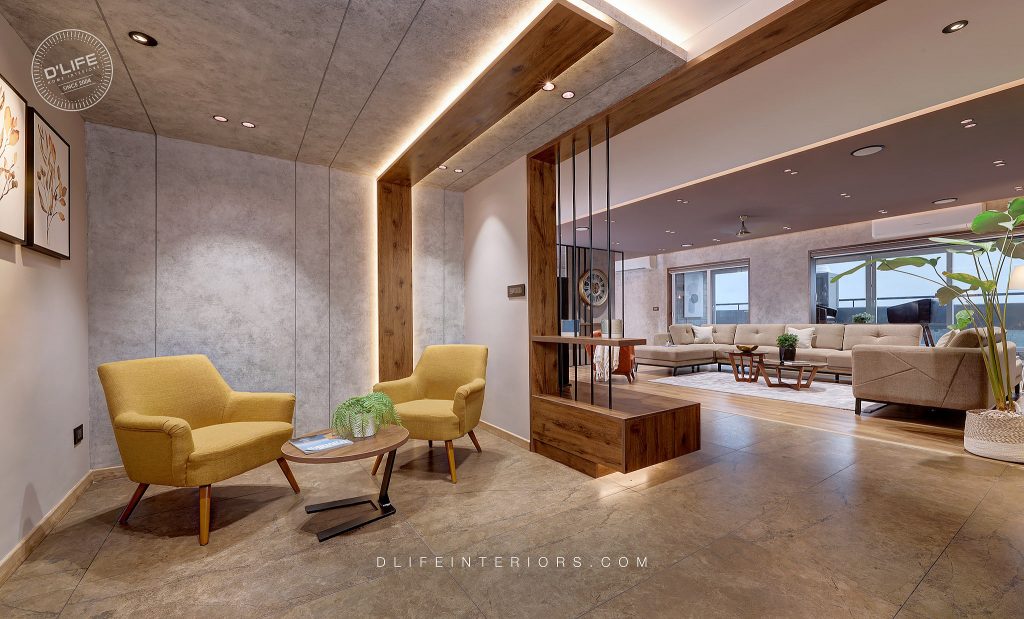 Whether you have bought a new home or just revamping your current space, seeking the help of an interior designer is the best way to bring your vision to life. Finding and working with seasoned professionals who have the ability to change your thoughts into reality with beautiful aesthetics is a challenge. Here are some things to remember while selecting an interior designer in Udupi.
• Individual or a Company?
An interior designer plays a vital role in helping create the home of your dreams. However, you may desire to work with someone who has been in the industry for quite some time and has a proven track record. You also may not like to end up giving your interior design work to someone who is straight out of college. If you are on a tight schedule and want a stress-free experience, it is always better to approach an interior design company, instead of an individual. Yes, a company may seem like a safe bet, and if you're prepared, it's actually the best way!
• Type of Project – Residential or Commercial?
One important thing to note when selecting an interior designer is choosing them based on the type of your project. Some of the interior designers in Udupi may be experts in residential interiors. But there are many designers focusing only on commercial interiors. If you are looking for home interior design and execution, there are specialists to work with. But make sure you find experienced personnel. Yes, experience makes all the difference and can avoid a lot of expensive mistakes and ensure the best results.
• Gather a List of Best Interior Designers in Udupi
Once you have your budget, time and style of interiors fixed, you can start looking for the best home interior designer in Udupi. Read reviews, consult with colleagues and friends and above all, personally look for a design team that would work as per your style and requirements. Look at their portfolios, showroom, and the suggestions they put forward. You may find it easier to get a reliable interior designers in Mangaluru as they may take up work in Udupi as well.
• Know your Requirements and Discuss
Knowing and discussing requirements with the designer is the most important thing the client should remember. Your interiors should always reflect your style and personality. Some people like to have their interiors in contemporary style when others like to go for the traditional style. Most of the designers abide by their own design style. An expert interior designer in Udupi should be able to understand your personal preferences. Also, they should understand the furnishing requirement for each room. Therefore, discuss with them the requirement and that will help them achieve a balanced space that is influenced by your personality and taste.
• Your Total Budget for the Interior Works
Budget is ultimately the primary thing you should consider when planning to carry out the interiors. There are numerous different aspects which may affect the budget but most generally, most interior companies in Udupi offer fixed rates and services. Also, check the average prices of labour, materials and finishes before choosing the cheapest quote from a design team. Keep in mind, cheapest is not always the best. So, consider the affordability and choose the interior design team for your home in Udupi accordingly.
• Discuss a Time Schedule
You need your project handover without delays and thus need a timeline for the design and execution works. During the meeting with your designer, inform them of the deadline and the time schedule that they need to adhere to. The designer may suggest some tweaks in the schedule but being experienced professionals, they should be able to guarantee the set deadlines without any delay. If the designer cannot guarantee timely completion, as per the plan and schedule, it is better to look for someone else.