6 Living Room Trends in 2023 Our Designers Swear By
February 04, 2023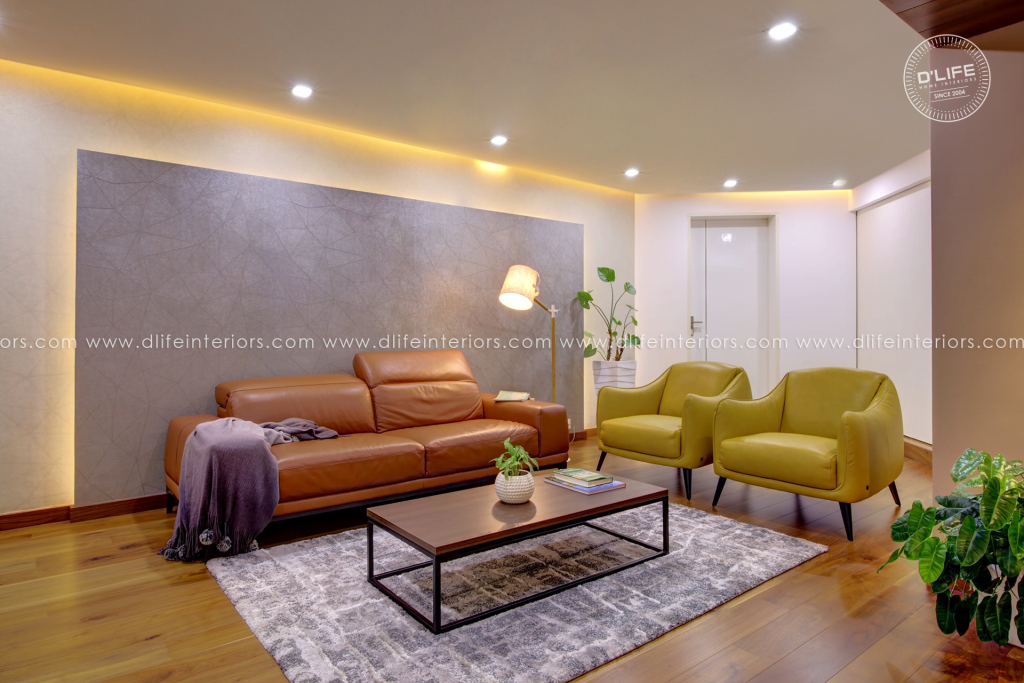 The living room is one of the most important rooms in your home; it's where family and friends come together to relax, unwind, and make memories. But with changing trends every year, how do you decide which decor elements to opt for? We've put together a list of six top living room trends in 2023 from our designers that are sure to upgrade any living space.
Personalized Authentic Decor
Our home is the most personal place we have. Our homes should reflect who we are and to some extent reflect our personalities. Choosing a bold and personalized decor will transform the look of your living area by giving new life to your space. Oftentimes, small details that we miss out are what define our personality. Many people really focus on having a family portrait or pillows in their new home. Instead of all these, bring in custom print sofa, decor items or even rugs and blinds.
Sustainable Furnishings
From coffee tables to sofas and chairs, almost all furnishings in your home can be made from sustainable sources that won't go out of date quickly. The most eco-friendly furniture options are made from repurposed materials like salvaged wood, recycled textiles, and repurposed wood pallets. Also great for furniture and home decor are natural materials like bamboo, rattan, and seagrasses. Incorporating natural materials such as bamboo and rattan into your furniture is an excellent way to embrace sustainability while also creating a modern aesthetic. Vintage and used items are also excellent green furniture options and are one among the living room trends in 2023. Choose vintage or antique items because they are frequently handmade and long-lasting. Additionally, sustainable furnishings use fewer chemicals than other furniture.
Multifunctional Designs
This could mean any piece with additional storage capabilities or even items that can easily perform two roles; like beds with built in drawers or cleverly designed bookshelves doubling up as headboards. Smaller multi-functional components help increase visual impact while adding necessary functionality. This always helps people live smarter lives within smaller spaces if need be.
Unexpected Color Pairings
In 2023, new textile, textures and colors will be brought to the forefront. What will be more exciting to see in the living room trends in 2023 will be the bold colors taking its place in large pieces of furniture. For those who want to create more calming environments, soft pastels are perfect! The range of shades available provide many opportunities when it comes to designing a pleasing space. Items featuring blues, pinks and creams add color without being too overwhelming on the senses and really make all other decor features pop!
Luxury Lighting Fixtures
Lighting fixtures can really bring a touch of luxury to the interior design of your home. Lighting has always been an important part in decorating spaces and it's no different when it comes to creating that perfect vibe for yourself or guests. With lighting accessories like chandeliers, wall sconces, pendants and lamps there are plenty of opportunities to add some extra shine at any budget level. Whether you have something grandiose in mind or just want small upgrades here and there – decorating with decorative light pieces is definitely worth considering.
Bigger Mirrors and Decor
If you're looking for a way to spruce up your home decor, consider investing in bigger mirrors and decorative pieces. Introducing mirrors into your space makes areas look bigger. When more light Is present, it makes less obvious areas appear wider. Whether it's an ornate wall mirror or strategically placed floor lamps and statues; the right additions can take a room from being just alright to extraordinary real quick. Bigger mirrors and decor has high-quality options that will help create more space in any areas of your living environment while helping bring out extra personality into every nook and cranny.
So step away from standard sized furnishings – follow this guide today on how larger scales items like statement lighting fixtures, wall artworks, and curtains can reinvigorate interiors without going overboard. While you are at it, make sure to check out the diverse range of custom-made living room products D'LIFE has to offer.