How Neutral Colours Add Sophistication to Home Interiors
Jan 30 2023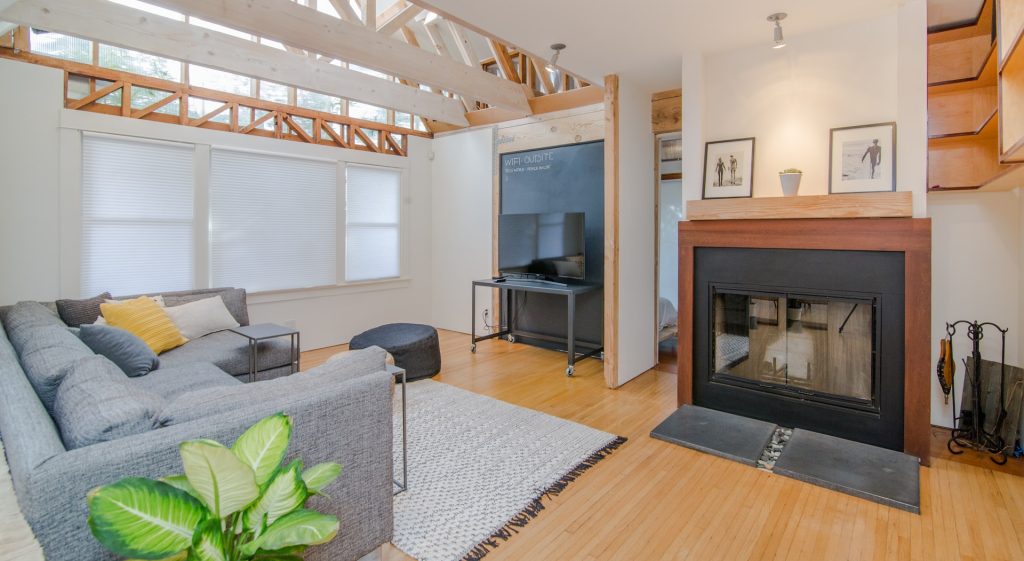 Are you looking to add a touch of sophistication and modernity to your home interior? Neutral colours are the perfect way to do just that, without overwhelming a space or detracting from an individual's unique style. From cream, beige and taupe tones, all the way through to greys and muted blues, neutral colour palettes have the power to transform any room in your house into something truly special. In this blog, our interior designers in Bangalore have compiled the main reasons why neutral colours are so effective for creating elegance within home interiors. So, read on if you're ready to discover more about these versatile hues.
What Are Neutral Colours?
Neutral colours are often misunderstood – they aren't just the boring shades of beige, taupe and ivory. Neutral tones can also include lighter and richer shades of brown, taupe, white, black, gray, navy and even pale green or pale blue. They are often used in interior design to create balance and harmony. It also instill a timeless appearance that stands out in home interiors. A room filled with too many bright colours can be overwhelming and distracting whereas neutral tones help ground a space by working in unison with other elements in the room such as furniture, cabinets and textiles. Neutral colours may appear basic at first glance. But they offer so much more than meets the eye – they act as a classic contrast or cooler backdrop that allows home decor to truly shine.
Neutral Colours as Background
1. Can be used in any room of the house
From timeless black and white colour schemes to more eclectic pastel hues, neutral colours are an ever-popular choice for home interiors. They provide an understated sophistication that will last for years to come. The beauty of this colour palette lies in its versatility and ability to act as a background or focus feature throughout your house depending on usage. Not only do neutral tones easily enhance existing decorating styles but they can also be used effectively in any room from the living area to the kitchen and bathroom without appearing too overwhelming.
2. Create a calm and relaxing atmosphere
If you're looking to add a touch of warmth and personality to your home's interior, consider using neutral colours. Neutral colours can create an elegant and timeless look, and they can be used in any room to achieve the desired effect. Using neutral colours doesn't mean your home has to be boring – there are endless possibilities for ways to use them in creative and stylish ways. Keep reading to learn more about how neutral colours can add sophistication to your home's interior.
3. Make small spaces appear larger
To make small spaces seem larger, incorporating neutral colours into home interiors offers a great solution. Neutral tones lend a feeling of sophistication and luxury to a room, which can instantly make it appear more spacious. Neutral walls and furniture offer versatility for accessorising with pops of colour and patterns. Meaning, the space can be changed up as desired. Utilizing light reflection off mirrors strategically placed around the room can also add brightness and depth in place of wall art, creating the illusion of a larger space. Neutral colours are invaluable design tools to create the illusion of more space. It also make sure that an interior looks beautiful and sophisticated.
4. Perfect for people who don't like to experiment with bold colours
Neutral tones are a great way to spruce up any look without taking any risks. With its subtle hues, they are perfect for those who don't like to go overboard and require a safe, classical style. These gorgeous neutrals provide a professional air but don't come across as boring or unimaginative. It's all about combining different textures and fabrics through clothing and accessories, allowing you to create your very own statement look with an array of muted tones. A perfect blend of comfort and confidence inspired by subtle, delicate colour combinations.
5. Be paired with almost any colour
Neutral colours are a fantastic choice for anyone who loves flexibility in their décor and style. Not only are neutral hues easy on the eye and calming, they get along with almost any other colour to create stunning and attractive accents. For instance, incorporating a bright pop of lime green against a backdrop of creamy white or beige can help brighten up a room while still achieving an elegant balance between colour and tone. As neutrals are widely available, homeowners have ample opportunities to find the ideal shades to mix and match with other pieces to get the desired effect.
6. A wonderful backdrop for beautiful furnishings
When decorating your home, it's important to remember that each room has a purpose. How much you invest in decor aside, it's the backdrop of each space that really makes a home come alive. A wonderful backdrop for beautiful furnishings can be simple and timeless or full of vibrant colour and energy. Along with this colour palette, to make sure your living room is an inviting space with a unique atmosphere, create different height levels using bookshelves and TV stands. Layering textures like velvet sofas on top of rustic tables also creates an interesting contrast while finding ways to add touches of traditional elements like wall hangings or natural fibre rugs can complete the look. With careful consideration, you can create stunning visuals from just the background alone!
All in all, neutral colour palettes are versatile and easy to work with colours that can be perfect for any space. These aforementioned tips from D'LIFE's interior designers are today widely adopted by many homeowners for their home interiors in Bangalore. Make sure to follow them so you can create a soothing and stylish monochromatic design scheme in your home that will make your rooms feel larger, brighter, and more inviting.