REJUVENATE YOUR HOME WITH ECO-FRIENDLY INTERIORS
January 02, 2018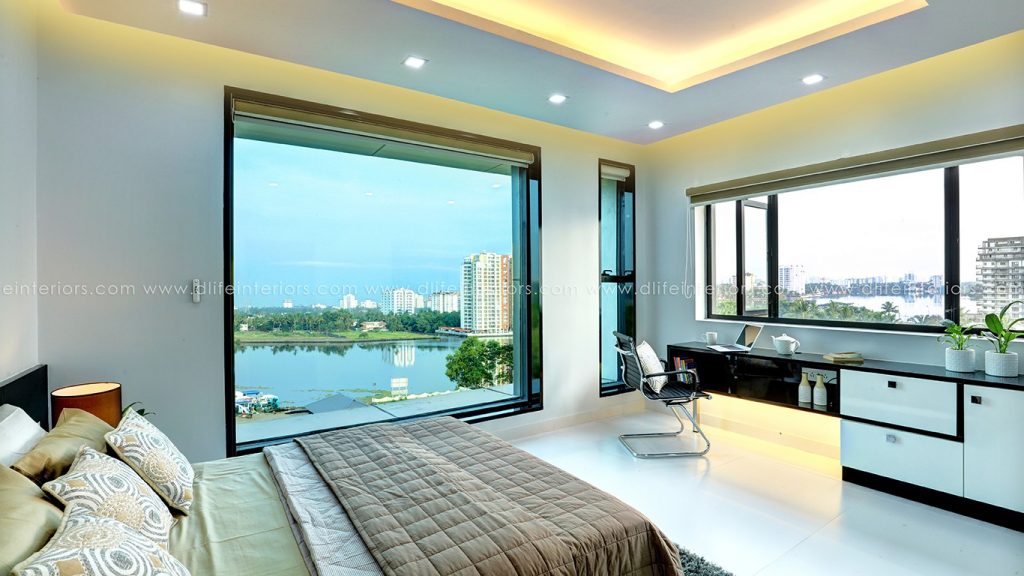 Most of you might be familiar with the term "eco-friendly home". But, not everyone understands about its application in modern interior designing. At least one half of everyone's day is spent at home. So it is not just the beauty that everyone should be focusing while decorating the home. It is the atmosphere inside the house that maintains the family's happiness and well-being. Interior designing is not just about the aesthetics, it is about creating sustainable designs without using materials that are harmful to the residents. When these factors are taken into consideration, an eco-friendly interior design is a perfect way to maintain the cheerfulness inside the house.
Key elements of an Eco-Friendly Home Interior
Green Furniture
People always show an inclination towards materials which are more durable and comparatively less expensive. However, it is our duty to ensure that the materials we choose are not harmful to the people around us. There are several organic/natural materials available in the markets which are eco-friendly and long-lasting.
Wood: The first thing that would come to our minds when we talk about eco-friendly interior furnishing is the wood. It is comparatively stronger and available in different colors and finishes. But not everyone can afford wooden furniture owing to its high cost.
Medium-density fiberboard (MDF): It is the most commonly used material for furniture's owing to its strength and durability. Hardwood MDF with less formaldehyde emission levels is more sustainable.
Bamboo: The latest trend in interior furnishing is the living room furniture's which are made of bamboo. They come in simple and elegant designs. Short lifespan is the main disadvantage of bamboo products. You can also consult a furnishing firm or leading interior designers to learn and choose eco- friendly furniture.
Energy Efficient Windows
Everyone loves the cool breeze running through the window flowing inside the house.  People like to live in houses which are not isolated from its surroundings. Windows play a vital role here by merging the home with its surroundings. A poor selection of a window or glass could ruin your peace of mind. An energy efficient or eco-friendly window could bring a solution to this problem. They come with special coatings to protect you from UV rays and excess heat, as result it is the best way to protect the home from the blazing heat during summer. There are different type's eco-friendly windows available in the market; all you have to do is to select one that perfectly matches your surroundings and climate.
Organic Cotton For better health
Be it a bedroom mattresses or a living room furniture, cotton is an essential part of the upholstery. Apart from the luxurious look and feel organic cotton has many advantages that can't be found in synthetics or inorganic cotton. With the growing awareness about organic products, people have already started to use it protect their own health as well as that of the environment. Nowadays mattresses, pillows, and curtains made of organic cotton started gaining popularity; the major attribute to this popularity is the fact that the material is safer than conventional cotton because it is manufactured without using harmful chemicals. In an eco-friendly house, organic cotton is the best option for furniture upholstery.
Switch On To Energy Efficient Lighting
It is hard to imagine our home without light. Lighting plays a significant role in maintaining the cheerfulness around the house. Stunning chandlers, trendy pendant light, table lamps or even the perfect usage of natural light could elevate the beauty of the interior. Perfect utilization of natural light could easily reduce the use of electricity.
But the most important thing everyone should pay attention while fixing the lights is the energy efficiency of the lights. Energy efficient lamps are more eco-friendly as it prevents the emission of harmful pollutants. The best part is that you just have to change the bulb, not the lighting source. In other words, you can still choose your favorite designs for chandlers or vintage lamps, but you just have to replace the bulbs with more energy efficient ones. Compact florescent Lamps and LED light bulbs are the perfect combinations for a modern eco-friendly interior. They both are energy efficient, have great color rendering properties, long life, and are easily available.
Eco-friendly Painting and Wall coverings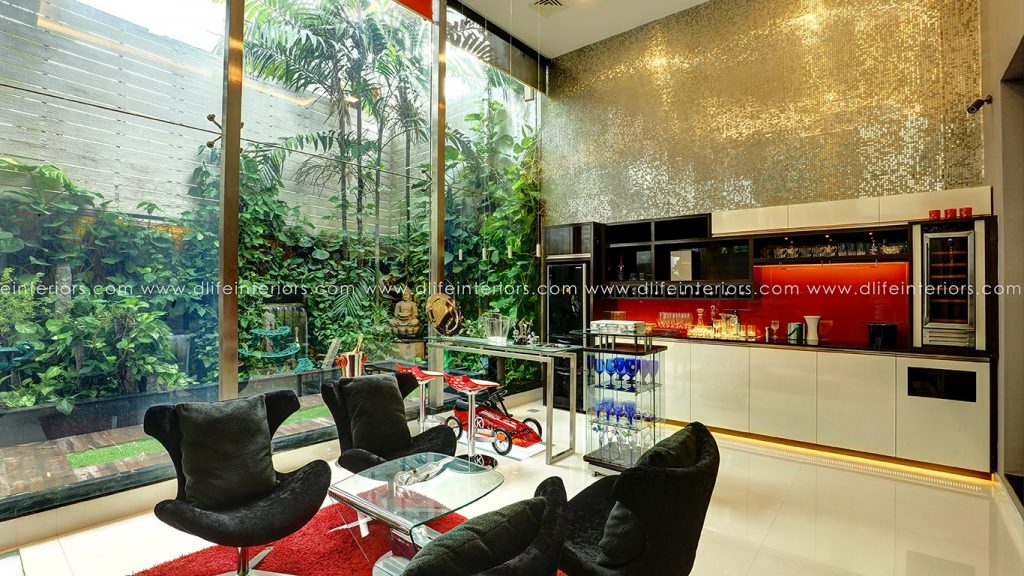 Some elements in most paints produce volatile organic compounds that pollute the atmosphere inside the house. Living in such environment for long-term could cause several health issues. The best way to avoid such conditions is to choose paints which contain fewer amounts of VOC's. Water-based paints contain comparatively minimal amount of VOC's. Therefore it is the most suitable choice of paint for an eco-friendly environment. Similarly, there are several eco-friendly wall art and decor materials available in the market.
Before finalizing, you can also check out wallpapers or wooden wall panels that could also reduce the use of paints. These materials are available in different shades and are beautiful and eco-friendly at the same time.
Get Professional Help
It is not always easy to create eco-friendly interior that manage to meet your family's needs and ensure healthy living. Professional home interior design companies are highly recommended to get the desired result. They can help in perfect planning, right sourcing of materials and thoughtful arrangement of furniture. It helps to make provision for all the essential storages and ensure convenience as well as comfort.