Bathroom Storage & Shower Partition Ideas
September 18, 2020
Doing bathroom storage areas can be challenging for many reasons. With limited space and lighting options, there is little room for experiments. However, with the right doses of creativity and planning, one can change the entire outlook and ambiance of these intimate, private spaces. Here are some interesting ways that can help you to utilize your bathrooms in more effective manner:
Using Glass Shower Partition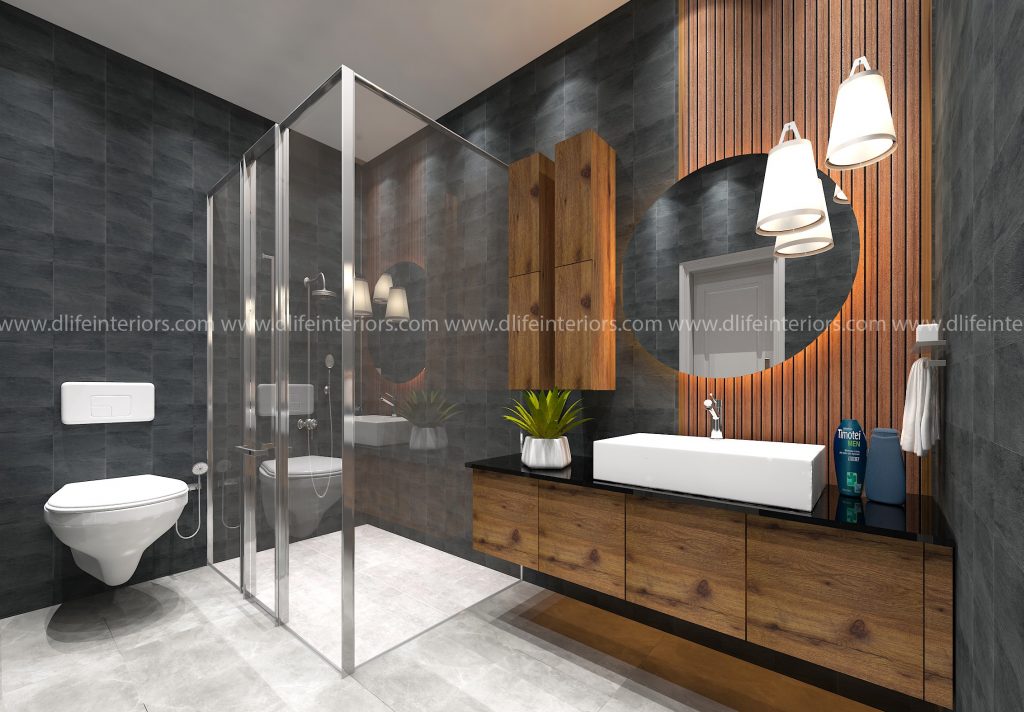 You can make your bathroom look relatively bigger by fixing the glass partition around the shower area. It will not only prevent water spreading all over the bathroom but also help in reflecting more light inside. Take care to choose a good quality, durable and safe glass for the partition.
Nook It Up with Shower Curtain
A shower curtain or screen will be a good idea if you are looking for a low investment option. Choose non-toxic plastic curtains and a stainless-steel shower rod to hang it. There are varied choices of curtains to choose from – plain colours, printed designs or transparent. The advantage of this option is that you can keep changing the curtains whenever you feel like, unlike a solid partition that you cannot change.  
Add Artistic Touch with Fretwork Screen
Blend in a creative design element to your bathroom by opting for a fretwork screen. It is mostly a see-through partition; giving privacy for the shower area and at the same time it won't hamper the natural light.
Putting Storage Space to the Best Use:
Using the areas around the wash counter as bathroom storage will prove to be the best idea. You can make a simple cabinet that doesn't take much space under and above the counter. Cabinets with mirrors on the door will be useful to store toiletries and some other knick-knack.
Side Rack to the Rescue
As there is limited space in the bathroom, one should be careful while choosing the utility furniture. Side racks or small adjustable shelves could be fixed in the corners near the wash counter. The strategically placed, side racks can feature extra shelves and storage to accommodate hand towels and accessories. Thus, it is always better to include the essential storage facilities works of toilets also while customizing home furniture.
Vertical or Corner Storage Units
Vertical or corner storage units are a great way to make the most of space. They will be helpful to store things other than toiletries like extra towels, magazines or cleaning equipment. However, ensure that the units match the color tones of the bathroom tiles and walls. This way you can keep things organized and away from direct visibility.
Multifunctional Furniture
One can trick the eyes, by going for small-size furniture that can be used in multiple ways. On online stores, one would find wide range options for multifunctional cabinets that can be dismantled and side-tables with adjustable shelves. Just like any other furniture, it is always the best to take the help of professional interior designers in planning bathroom storages.
Utilizing Windowsill
Put the windowsill to a good use by fixing small shelves that can hold brushes, soaps or shampoos. Or place a potted plant or fancy showpiece to make the bathroom more appealing. 
Other Bathroom Storage Options: When planning to do bathroom interiors, one must focus on utilizing the available space in the maximum way. If you need spacious storage facility in the bathroom, install a single ceiling-to-floor cabinet on one side of the bathroom. It can avoid extra furniture and help to store everything in one place. Similarly, you can utilize the space around windows by fixing vertical units.