Are Black Modular Kitchens the New Trend?
September 03, 2022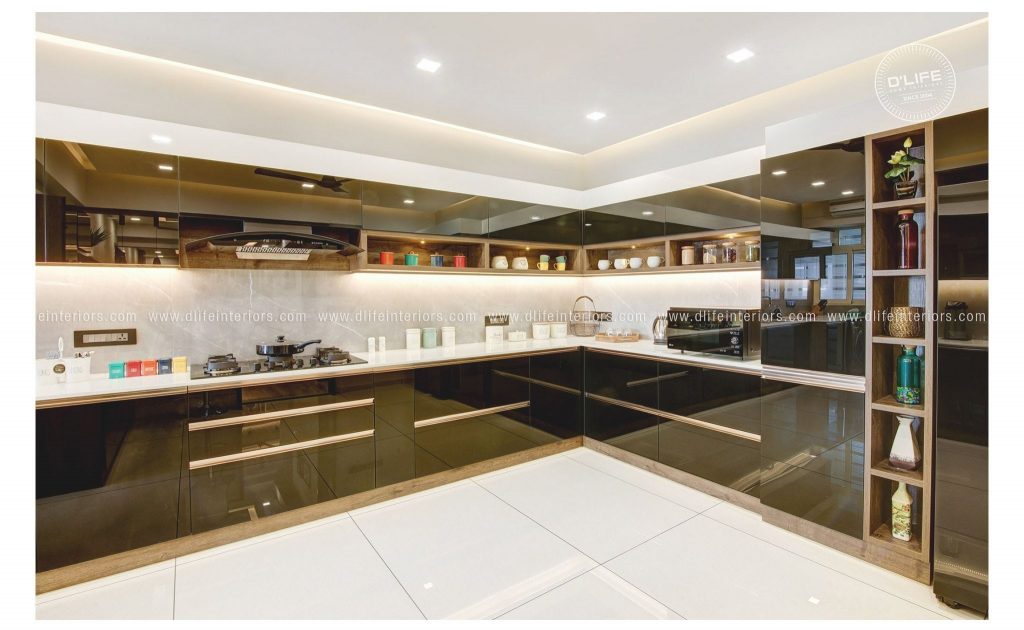 Every homeowner dreams of a kitchen that is convenient and stunning. The modern-day modular kitchens offer the perfect mix of functionality and visual appeal and come in different designs that suit the needs of Indian homes. But which style is in the trend? Well, the black modular kitchens feature a certain amount of grandeur for modern-day users. It works well in bigger and smaller spaces.
Bring Some Luxurious Vibes to the Apartment
Black modular kitchens with dark-colored cabinets create a luxe-like feel and at the same time look gorgeous. The kitchen's black cabinets and countertop create an intriguing contrast and eye-catching appeal. A kitchen with both ambient and task lighting features looks expensive. The right ceiling and wall lighting provide the owners ample visibility. Even more, under cabinet lighting and pendant lights in the eating area lends a modern appearance. You can also try incorporating a kitchen island for ease in cooking and serving food. Islands are a great way to break into openness and bring some light. With such a kitchen layout combined with a breakfast counter, homeowners and guests can work together while using the space for gathering.
Is Black Modular Kitchen a Suitable Option for Indian Homes?
One of the interesting points that sets apart modular kitchen designs in India is that they all are highly dependent on who is cooking. Indian kitchens need plenty of cabinets and shelves just for stocking the spices. But the colors they flaunt make them breezy and unique. With all the design and functional properties, a black modular kitchen goes very well with our Indian layouts. Straight lines and clean layouts make any kitchen attractive and clearly account for Indian sensibilities. If you want a stunningly-looking kitchen and don't mind a little bit of extra cleaning duty, an all-black kitchen can be your best bet. It is a one-time expense, and it is well worth it.
What Other Colors Match with Black to Make a Perfect Combination?
A black modular kitchens blend with so many colors. Neutrals especially white, cream, or grey can give your kitchen a glamorous feel and also make the room appear more spacious. Variations of glossy or matte black look neat when combined with wooden accessories and golden or silver decor. Light cream and grey walls against black storage cabinetry, also make a black modular kitchen design look so sophisticated and relaxed. Furthermore, adding floor and walls textures induce interest in the space and give it a more laid-back feel.
How to Incorporate the Perfect Beauty of Black into Your Home Interiors?
In addition to the black modular kitchen, the homeowner may use the same color combination to give his favorite finish to the other furniture also. A touch of black color along with white brings an elegance to most of the other units as well. Thus, some of the home interior designers in Chennai and other cities recommend using the colors of the owner's choice while customizing the furniture and fittings. However, it is always as per the interest of the users that either a dark or light color theme is adopted by them.