Commercial Vs Residential Interiors – Know the Difference 
May 03, 2019
As you are aware, space for living and work differs entirely due to its purpose of use. Scope of both residential and commercial interiors depends largely on the requirements, budget, and size. Many of the interior designers are specialized in any of these two areas, as both require expertise and experience in the field. Residential interiors in Kerala, commonly involve constant planning and space allocations for the number of rooms in a house or apartment. It includes ravishing furniture designs, soft furnishing, and decoration that are full of glitz and glam. However, commercial interior design has a niche of its own. It caters to a wide and sophisticated range of spaces such as hospitals, business institutions, restaurants, and hotels. Designing a space for commercial and residential interiors differ in most cases. Let us find out what makes the distinction and how to know the difference between commercial vs residential interiors.
Commercial Interior Design
Commercial interiors include business establishment structures such as banks, hotels, and so on, of large, medium, and small in size. Unlike residential designs, commercial designs hold a range of its own with a distinct framework and requirements. There are interior designers specialized in each segment of business like retail outlets, hospitals, restaurants, hotels, shopping malls, etc. As each business entity serves a unique purpose, commercial designs integrate distinct strategic, functional, and eye-catching elements specific to the type of business. To be precise, commercial designs cater to the needs of the public with a larger structure and complex design element. Commercial interiors also include designing and creating office work spaces for companies.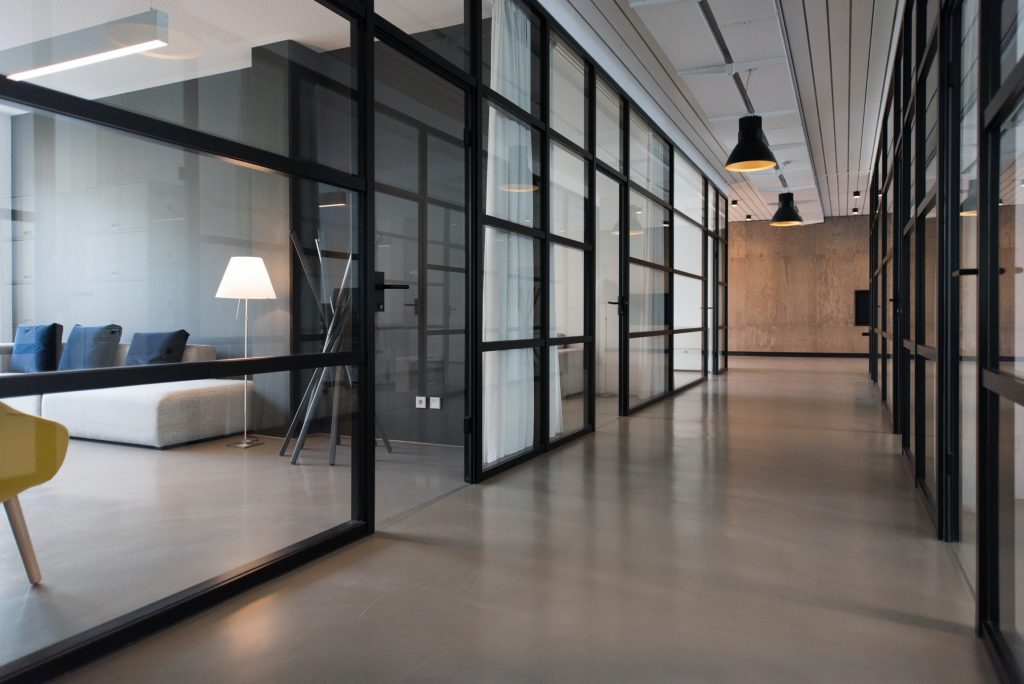 Commercial vs Residential Interiors: What do commercial interior designers do?
Though commercial and residential design follows the same process, designers build commercial spaces with sophisticated infrastructural elements ensuring that it provides functionality, safety, and style. For a hotel to run profitable, it has to accommodate a certain number of guests on any given period. However, to attain occupancy, the hotel has to offer something that impresses clients as per the grade. Be it the lobby or rooms or the lavish bathrooms, commercial interior designers have to always make space for the high-end amenities that impresses.
Residential Interior Design
Residential interiors in Kerala encompass apartments, houses, cottages, and large estates. Designs work closely with client needs and taste to bring out exquisite designs such as contemporary or even eco-friendly interiors that reflect the client personality and style. Unlike the commercial spaces, each space within the structure is carefully crafted out so that it meets their daily life needs; be it cooking, shower, bedrooms, or custom entertainment units.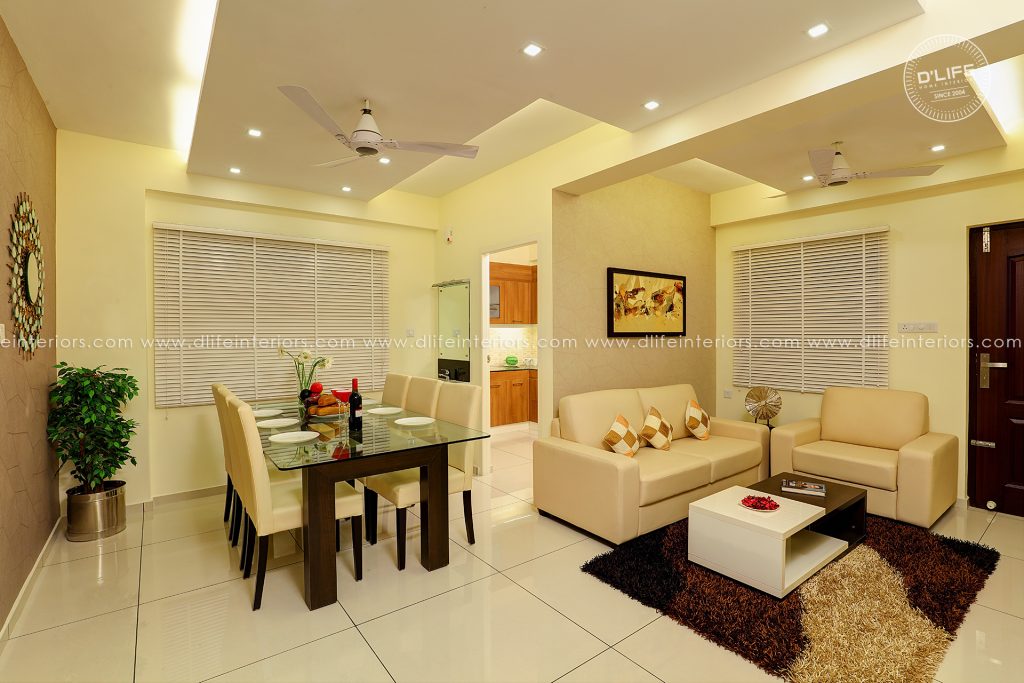 Home interior design centers on creating living spaces that are practical and comfortable for the family. It is designed for a niche of a small group of people including children. Residential designers create a relaxed atmosphere, a place where you relax, eat and cook with furniture and appliances of your taste and interest. There are many interior design styles available in Kerala depending upon type, size, budget, and requirement of the client.
Traditionally, most interior designers focused on choosing the color palette and furniture that goes with it. However, with the increasing modernization and inventiveness, this has evolved into a much broader aspect. Residential projects often involve new, or renovation of existing spaces with construction or demolition of walls. This also includes lighting, furniture renovation, adding advanced appliances and electronic gadgets. Today, the field of interior designing even deals with determining the location of walkways and windows.

By knowing the difference of commercial vs residential for the client to get the right interior design firm to ensure prompt execution. Experience, sufficient facilities, and skill of manpower make a big difference in all the faces of work. Commercial interiors, depending upon the size of the project may require a large span of time whereas residential interiors require only a few months for planning and execution.