Most Common Types of Engineered Woods for the Home Furniture and Interior Works
February 14, 2022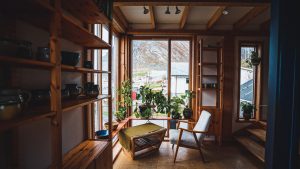 Engineered wood has somewhat become the most widely used form of wood in the home furniture.  It is also true that people do not know the proper difference between all these types of engineered woods. In the market, though the wood type is still not in the likes of many, due to its name and false notions, there's nothing to worry about in using engineering woods. If you are also looking to find the best quality and cost-effective wood material, engineered wood is the one to go with. With their versatility and availability in different sizes, thicknesses, grades and low cost, these wood types make the right choice over natural wood.
Here are a few most common types of engineered woods you should know about.
MDF (Medium Density Fibreboard)
MDF are the commonly used type of engineered wood. They are easy to work with and are nearly resistant to termites. MDF is made by combining wood fibres, wax and resin and are put as panels using high pressure and temperature. This can be used for making beds, living room furniture, wardrobes etc combined with a veneer or laminate. One of the negative sides of using MDF is that they cannot be used in areas like bathrooms, kitchens or outdoors as they soak up water over time. In time, this can cause the hinges to come off. Due to its insular properties in sound and heat, MDF is also used as acoustic enclosures for loudspeakers and subwoofers.
HDF (High-Density Fibreboard)
Just like MDF, HDFs are a type of engineered wood produced from pulped wood waste and chips at very high pressure using synthetic resins and binders. It is a stronger, harder product than MDF with a thickness of 3mm-8mm and with a typical density of up to 900kg/m3. These are durable and denser and can be used to make shelving, cabinetry, wall panels, and furniture. Since it is made using products like sawdust and wood fibres which are normally considered waste products, it can be considered to be 'green' or environmentally friendly.
Commercial Plywood
Plywood is one of the most times tested, commonly used and durable types of engineered wood. Commercial Ply is the standard plywood or the MR grade plywood. Plywood is manufactured in standard sizes with varying thicknesses and is available in various grades such as MR, BWR, Marine, etc.  Commercial ply is mainly used for most of your interior design works TV units, Cabinets, Wardrobes, Sofas/chairs, etc.
Marine Ply
Marine ply is waterproof plywood used in areas such as kitchen, dining and bathroom where water contact is expected. Known for their strength and durability they have an extraordinary surface finish. The IS grade of marine plywood in India is IS710. Marine plywood, in layman language, Marine ply is generally BWP or boiling waterproof plywood. It is made from high temperature and pressure and subjected to proper chemical treatment with water-soluble fixed type preservatives under vacuum pressure to ensure protection against wood destroying organisms and to make the product insect, termite, borer and fungi-free. BWP is ideal for spaces like bathrooms and kitchens and other places that are frequently exposed to water. Due to this properties, marine ply has become one of the most preferred material for kitchen cabinets.
Gurjan Plywood
Gurjan Plywood is of premium quality, extra strong, and durable plywood made from wood veneers of Gurjan trees. Mostly seen in south-east Asian countries Gurjan Ply is exceptional among different grades of Plywood due to the extraordinary features it exhibits. It is also slightly more expensive when compared to other types. Compared to other premium well-known woods like teak, Gurjan is slightly heavier and stiffer. It has excellent strength, durability and beautiful reddish-brown color making it one of the favorites for interior design companies.
Particleboard
Particleboards are the types of engineered woods made using wood chips, sawdust, shavings and pressed into sheets, just like MDF. Being made of wood wastes, these are more uniform than plywood and are durable enough with sealant. These are very budget-friendly however, are not durable as MDF and cannot be used to hold hefty loads. The economical pricing of particle board makes it one of the most affordable furniture options and readily available in the market. It can be used to make ceiling moldings, door trims etc.