Defining Contemporary Interior Design Style 
March 13, 2019
The concept of interior design is composed of numerous interior designs styles. If you are into the world of interior designing and home decor, you might have come across modern and contemporary styles. There are many crossovers between these two styles, which cause confusion. When considering the ongoing debates and dilemmas that exist between the two, it seems significant to lay down the similarities and differences between the two styles.
What is Contemporary Interior Design?
All things trending can be termed as contemporary. In other words, it refers to here and now. Much of the biggest and interesting home decor designs have been inspired by the contemporary interior design style.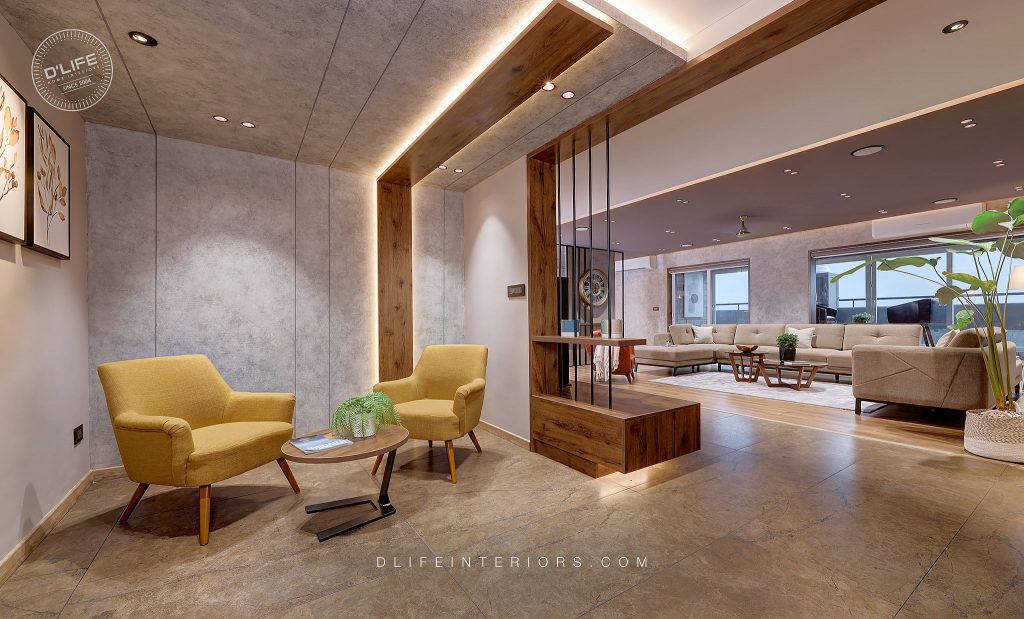 Contemporary interior design style includes basic forms with smooth geometric shapes. As a result, the design is quite eclectic and is not tied down to a certain style. It emerges from bits and pieces of various design styles and eras creating a sense of harmony that is both intimidating and pleasing to the eye without sacrificing on the functionality. The furniture is sleek with basic shapes and sets a mark with its interesting mix of accents.
Modern vs. Contemporary: Similarities and difference
Contemporary styles are the design trends that are prevailing and happening right now. It borrows characteristics and gathers ideas from modernism. While the design style shares a resemblance to modern interior designs style, the designs that existed before do not inspire it. Unlike modern design style, these designs are exciting and even more welcoming with its marvelous details, pleasant tonal variations, and shape. In addition, designs look sleek and fresh giving homes a comfortable vibe. To point out a contemporary interior design is downright hard as the style is changing and not tied to a certain period.
The style uses Gurjan Ply, Hardwood MDF, and Marine Ply with straight lines and minimal carving. The color schemes include bright shades, dark and bold hues.
The modern interior design brings out styles that refer to the early twentieth century or the 2000's to be precise. Besides, it was the modern design that broke rules of tradition and brought a certain whimsy with its form and functionalism. This style signifies a combination of Scandinavian as well as German Bauhaus designs. Modern design has an aesthetic that shows solid lines, exemplary style, and a balance with warm palettes.
Modern design style works on natural materials and furnishings crafted mostly in leather, linen, teak wood and so on. The colors scheme involves olive green, off white and brown colors.
Creating a Contemporary Space: Decorating Ideas
Furniture
Versatility is the key in contemporary home interior design style. The style creates a natural flow in the room and does not crowd the space with furniture and accessories. Decorating ideas making use of minimal furniture that reflects simplicity yet creates a touch of elegance. Likewise, incorporate the interiors with standout pieces that make a statement. Furniture with solid lines and crisp geometric shapes are essential in mastering a contemporary style. Decors often wear neutral or bold tones that seamlessly blend in with the rest of the interiors. For instance, oversized sofas and chairs made of leather, beds with bottom storage, space-saving ready to assemble furniture are some examples of it.
Colors
Go with warm and neutral tones when choosing colors. Design ideas include use of dark shades as secondary colors can enhance the look of the decor. Black, Grey, shades of brown etc. are some of the most popular secondary colors. Incorporate wall art or wallpapers to the walls to create a sense of contrast.
Lighting
The key to creating a successful contemporary design is lighting. Paying attention to lighting wherever possible ensures there is enough natural lighting inside. Incorporate ambient and an accent lighting to fill the home with enough light to move freely. Ambient lighting usually comes from wall mounted fixtures, track, and recessed lighting. Accent lighting is picture lights, and wall mounted units used to focus or provide a sense of mood lighting.
Textile
Natural fabrics such as leather, silk, wool, canvas, and cotton are some of the most common fabrics in contemporary designs. If you are on the lookout for beautiful contemporary home interiors, it is best to give furnishing works to a professional interior design company in Kochi, Kerala to avoid prolonged works at site. Large interior firms have their own production units, which makes room for large-scale customized production with better precision and finishing.