Design, Production, and Implementation by One Company
March 02, 2017
It is always better to have three aspects of interior furnishing – design, production and implementation by one company. This can be of great benefit if a sole hub controls these stages. Better co-ordination can enhance quality and perfection in final result. The conventional process of interior furnishing includes getting design from one company and finding somebody else to get it done. Now clients have the benefit of approaching just one place for all their interior designing and furnishing needs. As an interior design and furnishing firm, D'LIFE had successfully completed more than 7000 projects across Kerala by this date.
Design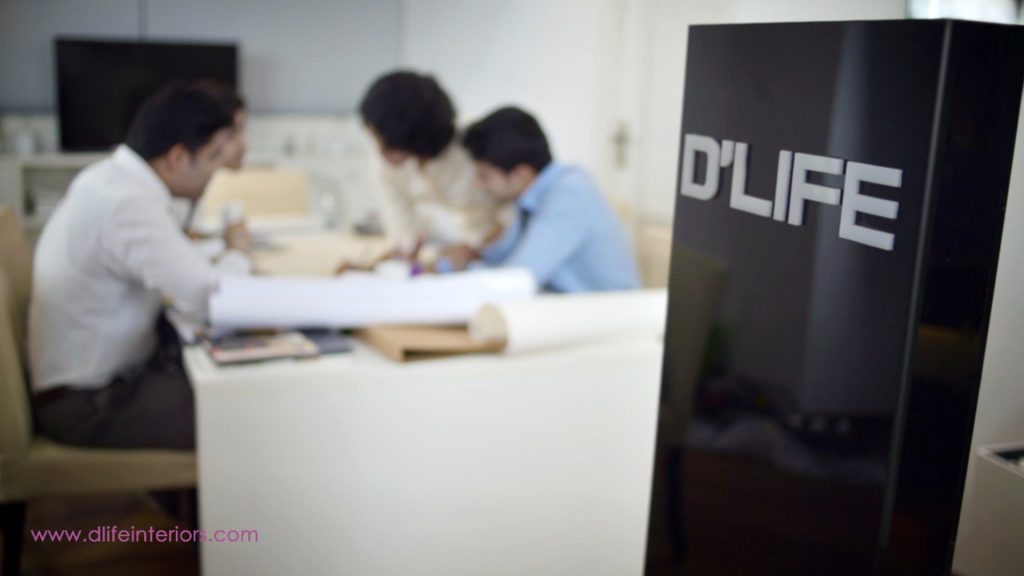 Beauty of interiors roots in the suitability and completeness of design. When client's needs meet with designer's perspective, it becomes lively and attractive. Regular exchange of ideas between both the client and the designer during works is necessary for this to happen. The designer must have an insight about the project for taking actual measurements. This helps to realize the practical feasibility of implementing interiors as desired by client. After providing the rough drawings further alterations are made as desired by the client. The company makes sure all these during interior design process from client's meeting for better understanding.
Production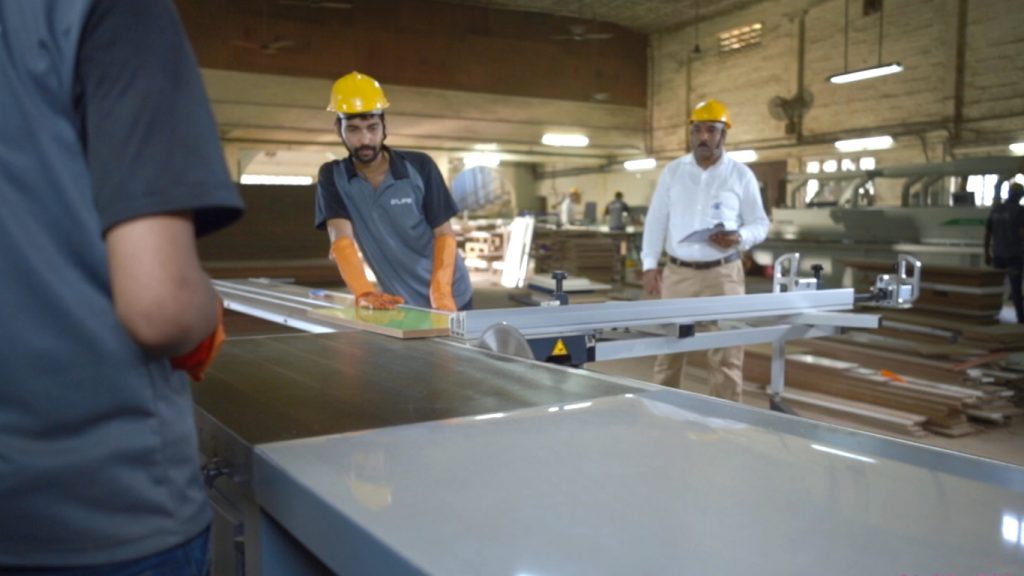 This is an important stage in whole process of design, production and implementation. The production phase ensures the Finish and quality of furnishing. Minute details of measurement, cutting as per specific details in design are important. The designer and a representative from factory cross checks measurement for projects before starting production. Furniture and kitchen cabinets crafted with hardwood MDF and Marine ply offers reliability. D'LIFE factories use machinery capable of laminating these without human intervention. The whole process is done under the control of qualified factory managers and supervisors.
Implementation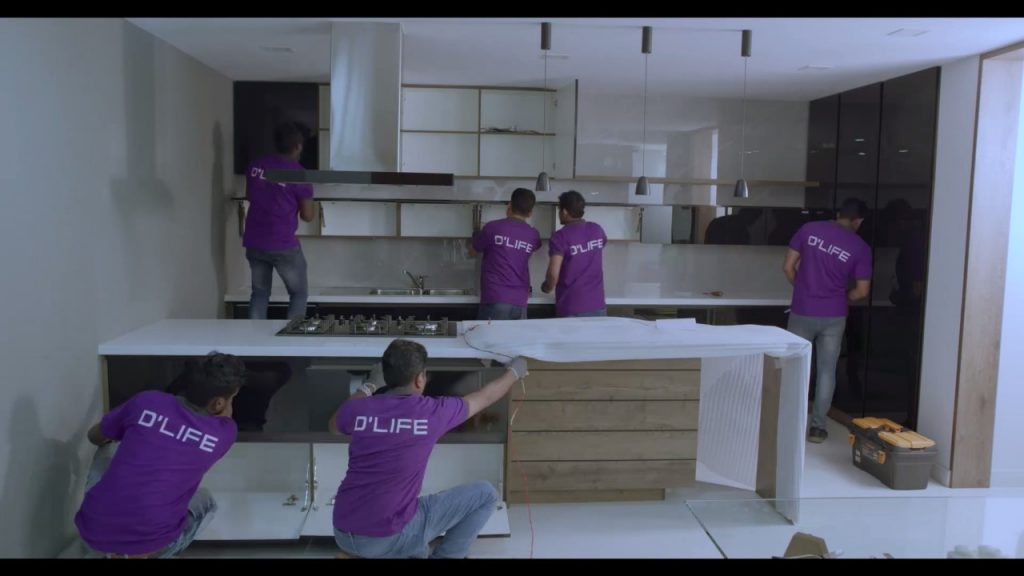 Once production is complete, projects team takes control from dispatch to begin installation at site. Entire works of production and furnishing takes 35 to 40 days after finalizing the design. Project managers, supervisors, and laborers work together for completion of work. This helps to handover the site on time. By combining all the factors of interior furnishing, i.e. design production installation under a single management, this interior design and furnishing firm targets delight of clients.
It is cost-effective and comfortable if one company handles all the stages of interior design, production and implementation. Find out that one stop shop of professionals to handle the complete responsibility. If you wish to contact the best interior designers in Kochi to hand over all works from concept to completion just call: +91 956 723 11 11