How to Design and Implement a U-Shaped Modular Kitchen
August 11, 2022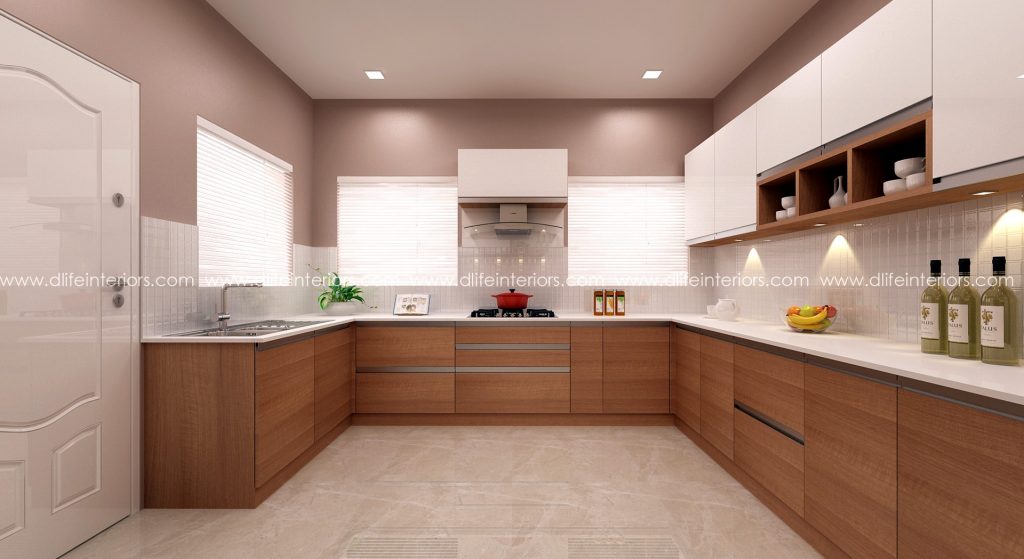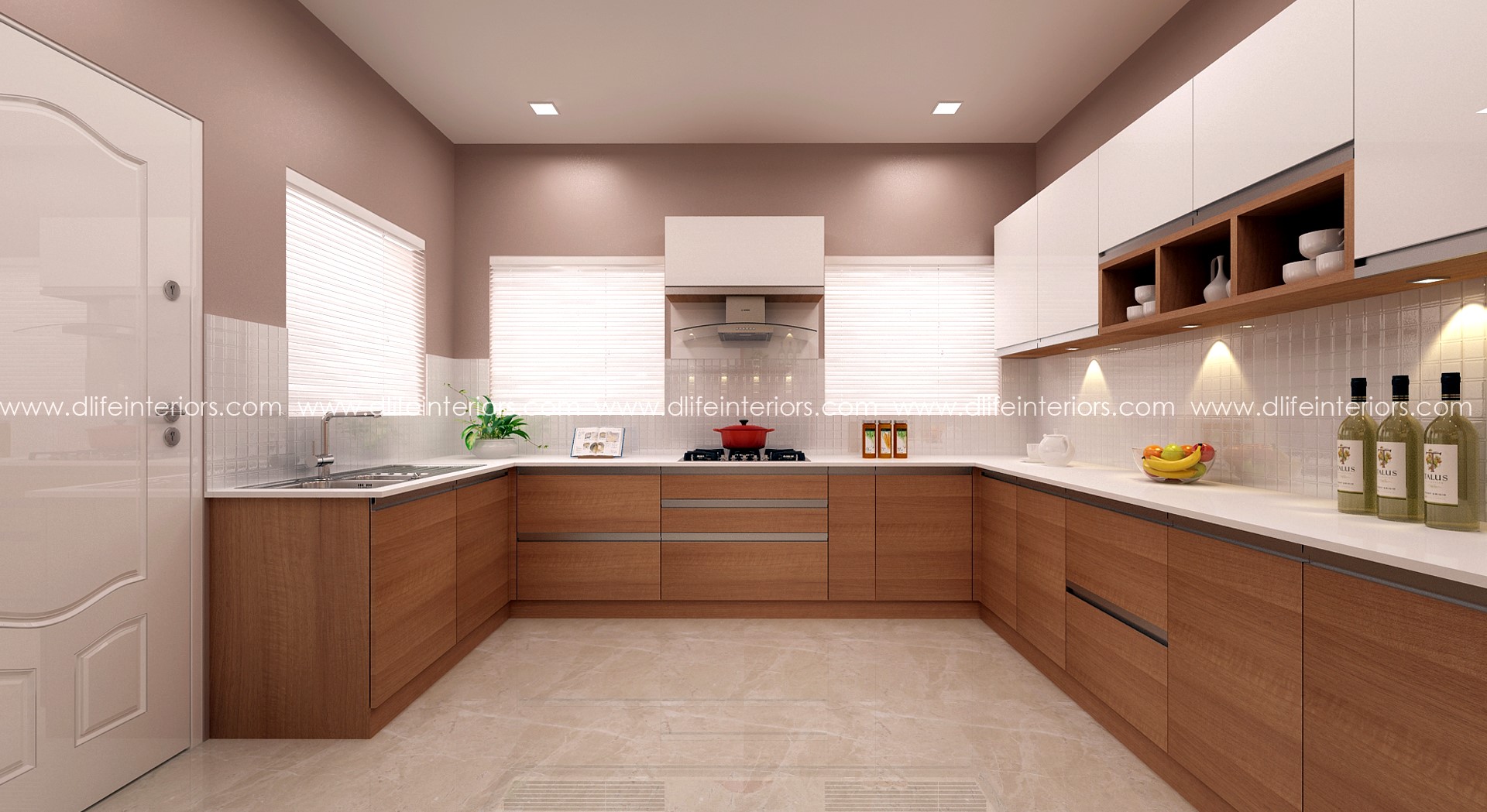 A kitchen is the heart of a home and it is where the delicious food is. Modular kitchens have become an integral part of Indian homes. If you are already a homeowner you might be aware of the processes and things to note when planning the kitchen, but also, there are a number of things you might be unaware of. Here's a handy guide on how to design and implement a u-shaped modular kitchen best suited for your home.
Layout Planning and Design
The U-shape kitchen also known as the C-shape kitchen is one of the perfect options for modern homes. They are fitted with abundant cabinetry for storage and are an excellent option in homes with large kitchen space. U-shaped kitchens are efficient, good-looking and come be customized with a variety of design options, and finishes. In most U-shaped kitchens, with enough space, we can also incorporate kitchen islands. A kitchen island in a U-shaped modular kitchen is more functional than visual appeal. Though people tend to ignore it, with this, we don't have limitations for space, storage or luxury.
Planning the Functions and Utilities
The U-shaped kitchen is suited for large spaces as it takes three walls and typically has three counters. When designing a U-shaped modular kitchen, keep two meters of open space on either side. The cabinet design should comprise wall mount cabinets on all three sides to ensure maximum storage solutions. The cabinets can be extended to the ceiling to create a smooth look and feel. The top cabinets can be used for storing pots, plates and other items which are not used daily. If one of the walls has a window, place your sink under it. This will give better light and air through the outside window. A U-shaped kitchen has two kitchen corners; if the space allows, it can be used to store your kitchen accessories or plan it efficiently with the help of your interior designer to make it a multi-utility space with additional storage and drawers.
Tailor it for Your Space
If you have abundant space, set up a breakfast counter with chairs on one side of the kitchen. U shape kitchen has plenty of storage space, nevertheless, you can also tailor the space to fit in and hide your appliances like microwave, kettles, purified etc. so that the kitchen space looks well-tailored to your requirements. You can place the cooking range at the center of the kitchen to create the work triangle and give an aesthetic finish.
Understand the Pros and Cons
A U-shaped kitchen is effective and is well designed for large floor plans. It is great for cooking as it offers enough space and fits in almost all your kitchen appliances. However, on the downside, if one has limited floor space, having a U-shaped modular kitchen will reduce the floor space area and make it feel cramped. The layout of u shape kitchen adopts makes it difficult for the homeowner to access appliances or workstations as they are far apart from each other.
Get a Reliable Contractor to Implement
If you are looking to furnish an apartment and get your u-shape modular kitchen done, always consult with professional home interior designers that offer end-to-end solutions. They can provide you with complete guidance and help create customized design options for your modular kitchen.