Importance of an Impressive Foyer Area for Home
November 06, 2020
The foyer area is referred to the entrance space once you enter a house – the area that connects from the main door of the house to the living room. In some houses, there is a passage that leads from the main door of the house to the living room. These days, in order to utilize the extra available space, the passage is given a miss and the front door is located right in the living room. A foyer, although is the most ignored area, is also an important portion of a house, since it welcomes people inside (and for the residents to go outside). It thus becomes essential not to overlook the entryway of one's home and consider designing this area in a thoughtful and aesthetic manner. Let's share you a few tips as to how you can utilize the foyer area for home in the best possible way:
First Impression is the Best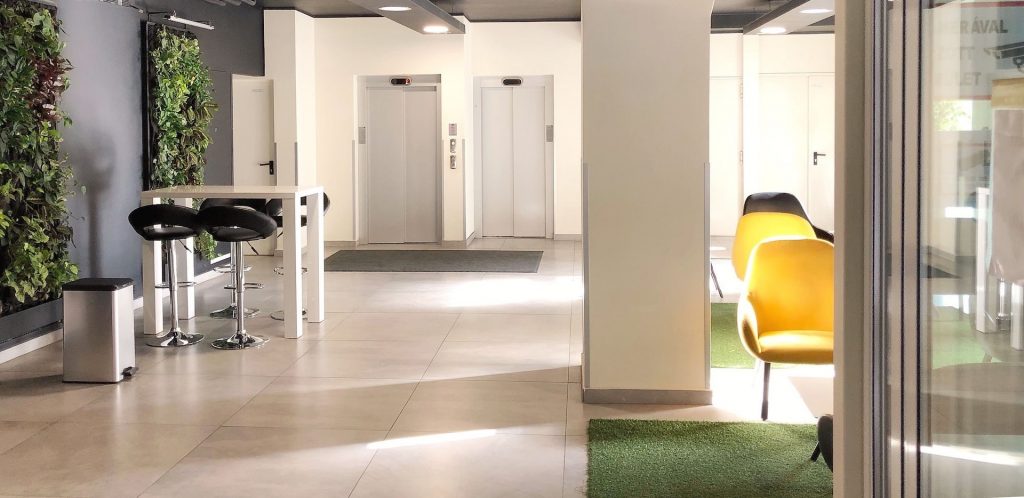 The foyer is like an introduction to one's house. It is the first area that anyone will see before they actually enter your house. Looking at the foyer an outsider has the chance to assess your personality or character. So, aim to create a good impression here. To begin with, always keep it clean and tidy.
Organize Things Better
Not only neat, the foyer area for home must have a pleasing and organized setting. Most people use the entrance area to keep a shoe rack, key holder, coat/umbrella stand, small table or chair, indoor plant, etc. So, with proper planning ensure that everything has a space. As it's an entryway to the living room, don't overcrowd this area with big furnishing that does not match the space lest it gets in the way or attracts untoward attention from an outsider respectively.
Effective Utilization of the Space at Entrance
Spare some time to assess the avail space at your house's entrance. See how you can use it effectively and productively. It is advisable to use closed cabinets so that whatever you store inside won't be visible outside – like, shoes, shoe polish, shoe brush, etc. If possible, try to have a full-length cabinet, so that it will be helpful to store items that are not regularly used such as umbrellas, raincoats, old newspapers, magazines, etc. An interior design company in cities like Bangalore, Chennai or Kochi can surely help to plan and execute it better.
Wall & Decorative Elements at Foyer
 Give your house's foyer a cheerful, creative and positive touch. A simple wall hanging or clock will make a huge difference. You can decorate the entrance area with multiple small paintings arranged in a pattern on the wall. Tribal couple masks, long brass lamp, wall lamp, decorative mirror, show plants, artefacts – there are innumerable choices of items that can brighten up the foyer area. You can even try a DIY construction or a sculpture and make yourself proud of yourself.
Welcome to the Living Area
As mentioned earlier, a foyer leads the way from the front door to the living room. All the above are meant to get you motivated and create an interesting entryway. There are two ways to design this area – either to follow a uniform design pattern in both foyer and living room or have a contrasting appearance altogether. A foyer is undoubtedly a great space, which is often underestimated. If you want to make a good first impression for your guests when they step into your living room, this is the space to focus on. In any ways, ensure that the foyer gives out a welcoming and warm feel. Keep it bright and beautiful.