How to Hide Wires from Walls?
November 03, 2021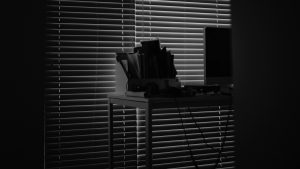 We find a tangled mass of wires and cables all over our home. Let's admit it, the mass of wires behind our TV or gaming console looks ugly and we always wanted to do something about it. But hiding wires is uncomplicated and can be done in a short time. Here's a simple guide to hide wires from walls.
Attach cords to the back of the furniture
You'll find a tangled mass of wires from the cable box, DVD player and gaming system. To hide the cords, you can be creative, place a decorative basket next to a table or a small piece of furniture like shelves, dressers or even a floor lamp, and hide them out of sight. Arrange them systematically so that the wires cannot peek through.
To hide cords from the TV, place a dresser or picture frames and align them with the TV cables. Hiding these, wires will make room nicer and will avert tripping accidents.
Route Wires through TV stand
A wooden back panel is the easiest way to help conceal the cords. Panel on the wall can neatly hide all the wires, and even mount the TV. A TV unit with a panel is a creative way to hide TV cords without cutting the wall. It's not the cheapest but certainly a stylish way to hide wires from walls. You have many options of TV stands available in the market. But, getting it as part of customized home furnishing is a great way to deal with it.
Use Cable Sleeves
If you can't simply hide wires, consider getting creative with them. Use Cable Sleeves to cover wires along your walls and make them blend in with your interiors. You can even try getting creative with them by trying using sleeves of different colors for vibrancy or making the wires serve as a decorative element. Cable Sleeves are an invisible wire solution to easily hide wires along walls, floors and under carpets. It is low cost and is the best alternative to cutting holes in the wall.
Use Zip Ties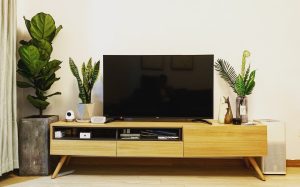 Clip or tie the wires together into a cohesive bunch with Binder clips or zip ties, and beautifully hide the wires from walls by hiding them behind a potted plant. White zip ties will blend pretty well if you have white walls.
Use Cable Management Box
Be it any home, it is very likely that there are large coils of wires that we are looking to hide in our living room and bedrooms. To organize this, we can try folding or shortening their length. A Cable Management Box like a basket with handle holes is perfect for cord organization. It is a great option for hiding entire systems like surge protectors, players, mobile chargers and routers. These baskets are perfect for hiding electronics because they have holes on the sides and the top to run cords through.