Home Décor and Design Trends for 2022: Experts Share What's Going to Dominate This Year
January 31, 2022
As we have entered a new year, there's a question on everyone's mind: What's next in store? and what will be the home decor and design trends for 2022 ? The trends come and go fast. The previous two years have taught us that anything can change overnight. For proof, look at your own house, there was a time when your home was a place to spend quality time during the weekend and night, but now the same place has become a multi-functional space.
Further, to offer insights on what is coming in the world of home interiors, here are some of the home decor and design trends suggested by the experts that will dominate in 2022.
1) Creating an Ideal Space for Home Office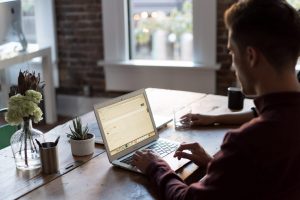 Many people are interested in creating an ideal office space in their homes. The home office comes in different shapes and sizes. So, whatever look is picked, it must be the one that works for them. And while designing the office space at home, one needs to keep aesthetics, functionality, and practicality in mind. To help understand better, here are a few points to consider:
a. Pick an area in the house that is quiet.
b. Select soothing colors to stay calm and focused.
c. Try keeping the decoration minimum.
2) Making the Space Multi-Functional
A room is no longer used for a single purpose. With the recent progress in architectural advancements, one can expect the interior designs to feature several ideas on multi-functional rooms. Of course, rooms with multifunctional furniture makes the room physically and visually light. It is expected that now one can make most of every nook by using the best and innovative room dividing techniques. If one looks closely, there are multiple options in a room. Like, we often miss out on the vertical spaces. But, by adding a ladder or a platform, one can divide the room.
3) Light it up with the Floor
Those who wish to brighten up their house with natural light can use light color floors that do their best to bounce back the light across the space. This idea feeds on the minimalistic style and is best suited to display a few bright colors. And to amp up the space, one can consider adding soft textures and a curated art piece to spread positive vibes.
4) Eco-Friendly Interior Options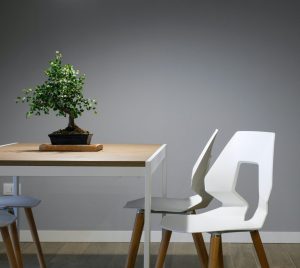 Indeed, sustainability is trending and this is going to be the most looked after home decor and design trends in 2022, but it is a long-term approach to achieve a greener design. However, these are a few options to incorporate in the design style to make it eco-friendly and sustainable:
• One can pick materials that are either reused, recycled, or from a licensed sustainable source. The materials can include jute, recycled metal, bio-glass, and more.
• Try picking a design that is energy efficient and decreases the need for heating, lighting, and appliances.
• And for the green finish, one can select paints that are non-toxic and have low biocide.
5) Minimalism and Contemporary Designs Remain Important
One can achieve minimalist home interior design by enhancing the living space by featuring few comforts. To achieve the look, one can try sticking to one or two furniture materials and limiting the ornamentation. And to boost the contemporary outlook, one can use different textures and contrasting surfaces.