Home Interior Design and Execution in Kerala by Experts
November 30, 2016
A Simple Guide to Home Interior Design in Kerala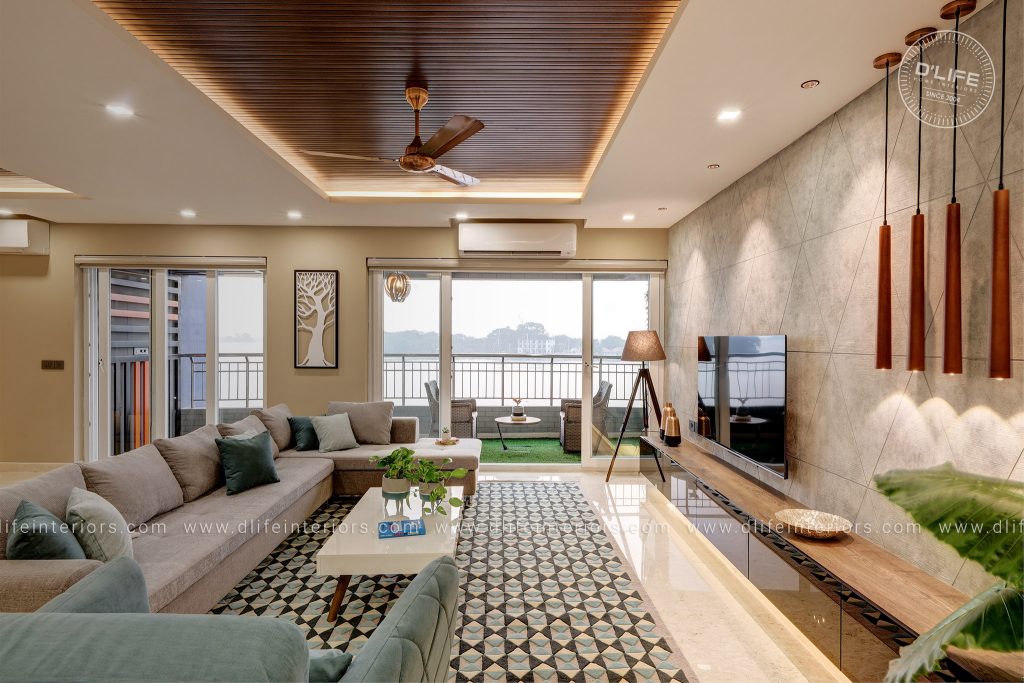 The art of home interior design includes concept development, communication, planning and execution. These four pillars or basics work to give best result. Client preferences, professional experience and talent of designer give the best blue print. It creates a vibrant visual layout before going ahead with real transformation of space. Technical knowledge, experience and team work is essential in execution of plan into reality. There are many attributes to achieve the best home interior design in Kerala. Selection of the right people is the key to success, as it requires talent, dedication and discipline and integrity.
This is a two-way process of merging client's dreams and designer's skill of making a blue print based on complete understanding. Designer needs to grasp the taste and needs of the client. Similarly, client needs to be patient and willing to exchange his thoughts and make revisions in drawings. Family members need to take part in this planning process to get the best outcome. Final plan should blend the vision of designer as per requirement of client. Client if abroad can first give clear instructions to make a first drawing. Constant interaction between client and designer helps to give final shape to the design.
Considering the Available Options
Many of the clients leave it to the designer to provide a suitable design, trusting the experience and skills of designer. In addition, clients can also provide their own ideas and images to support the pattern in their mind. Many ideas come upon seeing the first drawing.
 a)      Options Available with Designing Company
There would be many options, solutions, and suggestions already available with the interior design company. Photographs of completed projects, and 3D views of past projects can help clients to take best decisions. Display in showrooms or branches also give a fair idea of material, finish, color and quality. Designer can also show a few color themes, styles that may suit the house or flat.
b)      Choices and Samples from Clients
Client with previous experience may be able to suggest better designs. Some clients collect samples, from magazines and other publishing as per his/ her choice. These samples are given to the designer to adopt similar styles. Client may also refer to the interior works at a friends or relatives house or flat in Kerala.
Execution as Per Plan & Design
Once the design is ready and production is completed, next is the most important stage of execution. Each furniture and module should exactly fit in the space and complement each other. Precise measurements, systematic cutting and production are essential to ensure prompt execution. Therefore, exact adherence to drawing is necessary to complete any project without flaws. An interior design company in Kerala  with years of experience can ensure proper design as well as execution.

3  Main Factors to Consider in Home Interior Design Kerala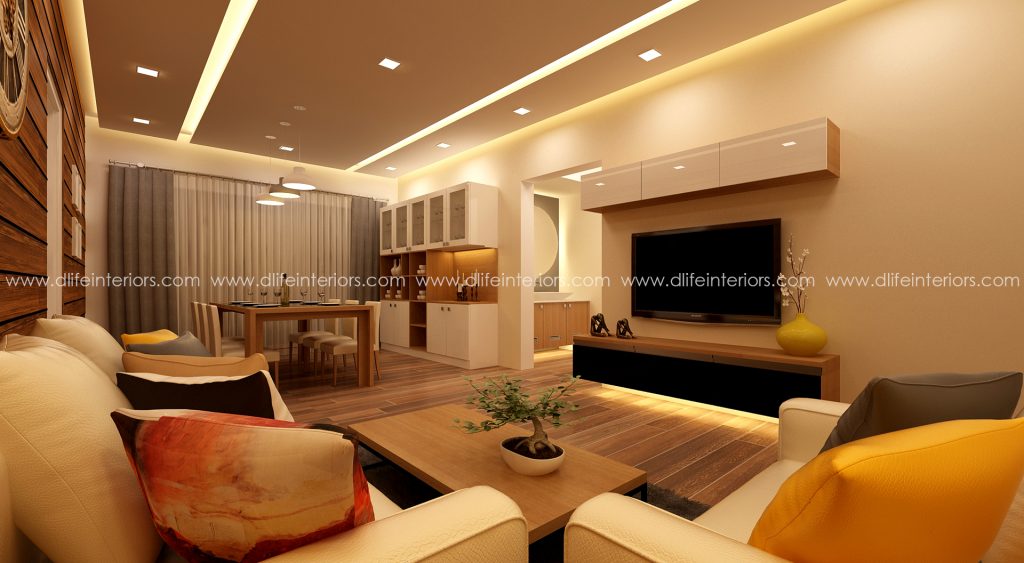 One of the prime factors that ensure customer satisfaction in execution of home interior design in Kerala is ample attention to client requirements. Therefore, an interior designer needs to plan and customize the furniture as per the budget. Most important challenge is to provide the best layout of furniture in available space. Thus, client's desires, interests, and personal choices are of utmost importance at design stage. Best furnishing, at best price matching to the space is the goal of every buyer. Surely, an expert interior designer can help the client achieve what he wants, in terms of utility as well as beauty.