How to Create Better Study Room for Children
August 02, 2019
Creating a study room for children is always a daunting task. Having a room with a positive atmosphere that initiates motivation is the most important factor in creating study room interiors in Kerala and Bangalore. However, in order to achieve this, there should be space that makes learning more enjoyable as well as functional. Specially designed study room generates concentration and eliminates distraction. Therefore, it is essential to arrange it in the most comfortable way to ensure calmness as well as comfort.
Customized Study Room Interiors by Design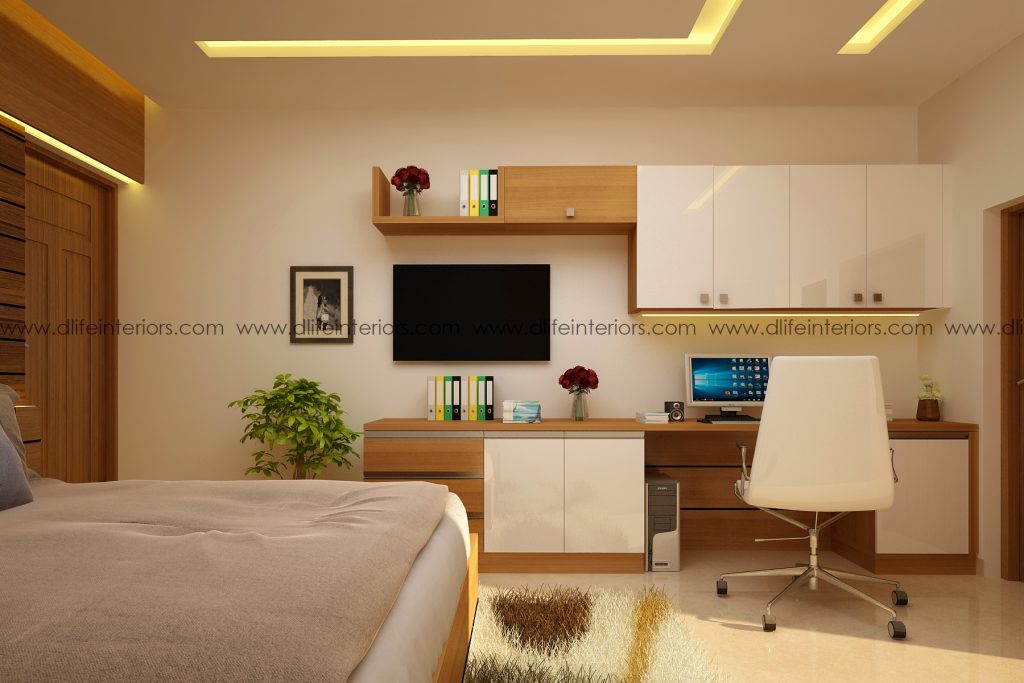 While planning to create study room interiors in Kerala or Bangalore, one of the most challenging tasks is to make it not only beautiful but also an inspiring space. Using items that are only significant is a simple way to customize a study room. A comfortable table with a straight back revolving chair or study unit provides enough space to work in peace. This creates a cheerful atmosphere and an ideal study space for group study as well. Displaying photos and hanging items are a good way to bring in inspiration. Use different items to add visual interest.
A simplistic ergonomically designed bookshelf is perfect for a child to study and concentrate on the homework. Carpentering is a good way to make a study table that fits your requirements along with other furnishing works. Assigning the work to a professional interior designer or a company can help you relieve this burden. Also, introduce a couple of indoor plants to energize.
Organize for Better Discipline
It is important for the study room interiors to have all the features, materials and provisions to make studying comfortable. A study room for kids should be a private space that meets its user's unique requirements. If you have a toddler, make sure the room is attractive and filled with some of the most interesting things to help them learn. A kids study unit with ample storage keeps school supplies and books neatly and conveniently. Bookshelves or file cabinets can have spaces for keeping photo frames of friends and family. Placing a relaxing couch can make your kid have his own reading nook and a place where they enjoy their imagination. A stylish space extending from a bunk bed, wardrobe or a swivel chair brings in the purpose of better discipline.
Themes, Colors & Lighting
In order to create effective study room interiors, introduce contrasting colors combined with bespoke furniture. The colors should be chosen carefully so as to avoid distraction and negativity. Use wallpaper or create a feature wall or paint in bold invigorating color. Whites, pale yellow and neutral shades fit perfectly and provide a working environment. Bright and contrasting shades encourage creativity and imagination after a tiring day at school.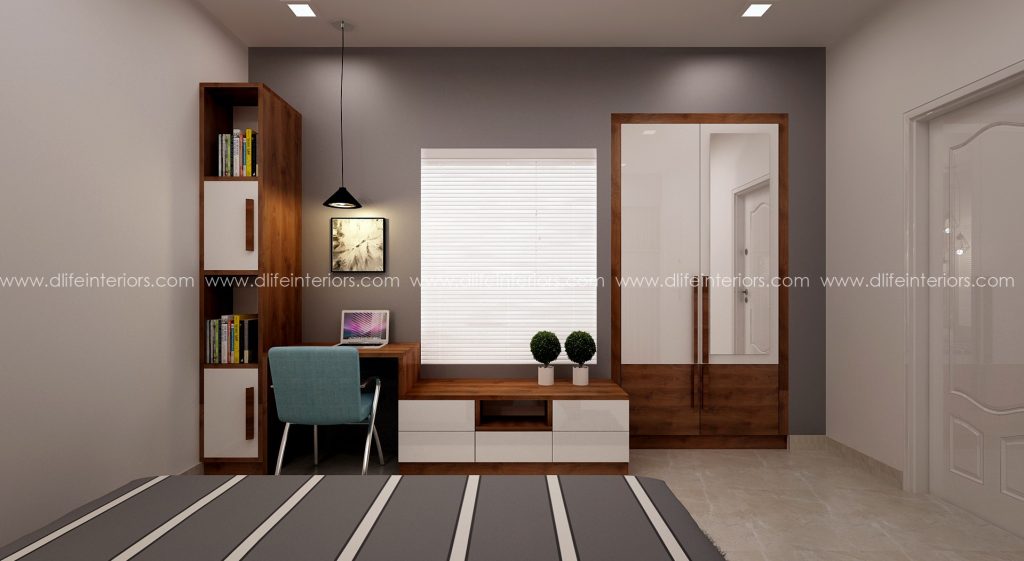 Providing natural light is the best way to lighten up a study room as it helps minimize the stress on eyes. However, it will be a downfall if you are a night owl. A stylish and fun table lamp has plenty of uses other than just looking great on a kid's desk. Add LED lights, recessed lighting or even pendant lights to further brighten things up on your desk. They work as a spotlight with an optimal beam angle.