Leading Interior Design Company in Cochin since 2004
October 22, 2014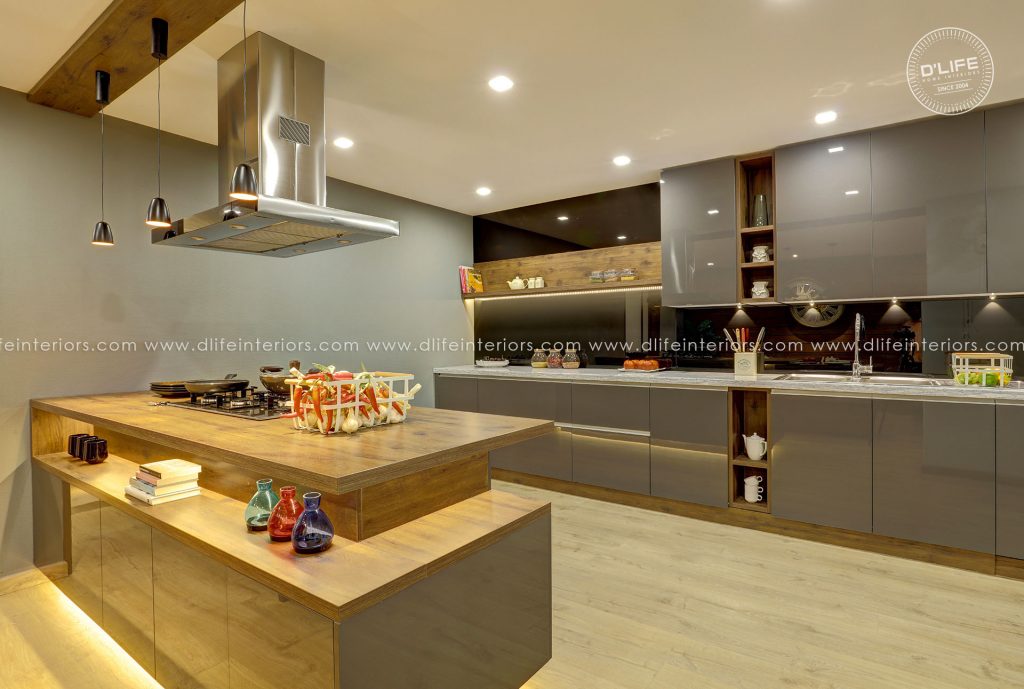 D'LIFE: A Leading Home Interior Design Company in Cochin with 17 Years Experience
Turning a house into a home often requires the expertise of an interior expert. When searching for an interior design company in Cochin you are bound to search on the web. One search online and the screen will spill over with different interior design company in Cochin, Kerala. This includes those who undertake residential projects and office interior designs and those that operate only within the city and those with multiple branches across Kerala.
So, how do you make a final choice? Every brand seems to offer similar services. Every website seems to be impressive. The trick lies in looking beyond the obvious and delving deeper. Only a few interior design companies can boast of being truly reliable to enter into a contract. Eventually, a handful will qualify as experts in playing with classic & contemporary color palates and creating a blend of aesthetics and functionality. D'LIFE is one such Kerala-based interior design works specialist for designing residential projects. This discussion is about what makes D'LIFE the best interior design company in Cochin.
Getting Started: The Journey Begins for D'LIFE
D'LIFE began its operations in 2004. A humble business set-up, it had a very clear business ideology in place, i.e. pursue quality and profits will soon follow! It has been over a decade since D'LIFE started to engage the attention of homeowners and property owners who valued stylish and durable home interiors. At that time, the web retail niche was in its nascent stage. Advertising was largely media-driven and an expensive option. Choosing to depend upon the goodwill it generates by exceeding the customer's expectations, D'LIFE interior design company in cochin started snowballing as a niche customized home interior brand. Soon, this company started getting orders from different parts of the state. Today, adopting the concept of unique, customized design and execution, they deliver quality products and meet the expectations of clients.
Closer to being a complete solutions provider in the Home Interiors Niche
D'LIFE is one of the most recommended names for homeowners who wish to refurbish their living space with trendy furniture options and modular kitchens in Kochi. The business model at D'LIFE is straightforward. It removes intermediaries, retails direct to the client and shares profitability with consumers by keeping the prices reasonable. Today, D'LIFE has emerged as the most trusted name in the customized home interiors, handling turnkey projects and innovative ideas. The company believes in maintaining transparency through the life cycle of an order, following the requirements, space plan, listening to the instructions, and making changes accordingly.
Not Just another Interior Design Company in Cochin!
We are a team of 200 people who live and breathe home interior designs. Artists at heart with true dedication work with a penchant for excellence. We are often hard-pressed to meet delivery deadlines but our inspired designs and honest approach are still unscathed. Capacity of this company to design, deliver produce and install is on the upswing. Unlike others, D'LIFE has nurtured a team of professional interior designers in Kochi, Kerala who understand and genuinely like the home interiors niche. Thus, when people do something they actually love, the workplace ceases to exist as a place of business.
Every home is different so why are interior installations standard?
D'LIFE understands that lifestyles and personal perception of style varies a lot—not all customers have the same approach. This applies to the niche of modular kitchens as well as complete home décor and furnishing. To ensure that every kind of prospective customer is well served, they have suitable solutions in all the budgets. Custom made designs offer a huge incentive to people to personalize entities that will become a part of their everyday lives.
D'LIFE, the prestigious interior design company in cochin is the pioneer of offering customization in the home-furnishing segment. This company and its people make the effort of understanding the client's requirements in detail. These are matched with the availability of resources and the sharp pricing. From contemporary furniture to wardrobe and modular kitchen, this team offers you the unique option to choose the designs that are perfect fit for an apartment or villa.
D'LIFE is about Empowering the Customer!
Our customer service is more about empowering the customer rather than overwhelming them with quick links of customary gifts or boring sales pitch. The basics of home interior furnishing remain the same—it has to be the perfect marriage between style and performance. However, this recipe can be a challenge when you have to keep the costs in check and still look better than competitors. We have taken the best approach to solving this dilemma—involve the customers! From our online product listing with sufficient product details to the interaction of our sales, marketing and designer teams with consumers, the emphasis is on keeping the buyer informed. Once the customer and our team are on the same page, the results are invariably great!
Kerala, Especially Cochin will always be Home to D'LIFE!
Having begun our journey in Kerala, the southern state is home to us. Today, we have over 9 branches spread across Kerala, Bangalore, Chennai and Coimbatore to cater our customers. D'
LIFE aims at providing the best solutions to the medium and upper class segment. Kerala has always engaged attention as a leading hub of honest manufacturing facilities that favors quality over bulk volumes.
At D'LIFE, integrity is not just preached—we practice it at each level to eliminate the distance between promising and delivering! With fully equipped factories and human resources, this company can easily take upon 100 residential spaces (houses/flats) a month. Execution of a project in Cochin that includes discussions, site visit, design, production and installation takes more than 35 to 40 days. Years of expertise helped us build up an everlasting strong system of projects that is useful to many people working all over the world but building their home back in Cochin or any other place in Kerala.