5 Requirements for Smooth Implementation of Interiors
April 24, 2019
Skillful & Careful Implementation of Interiors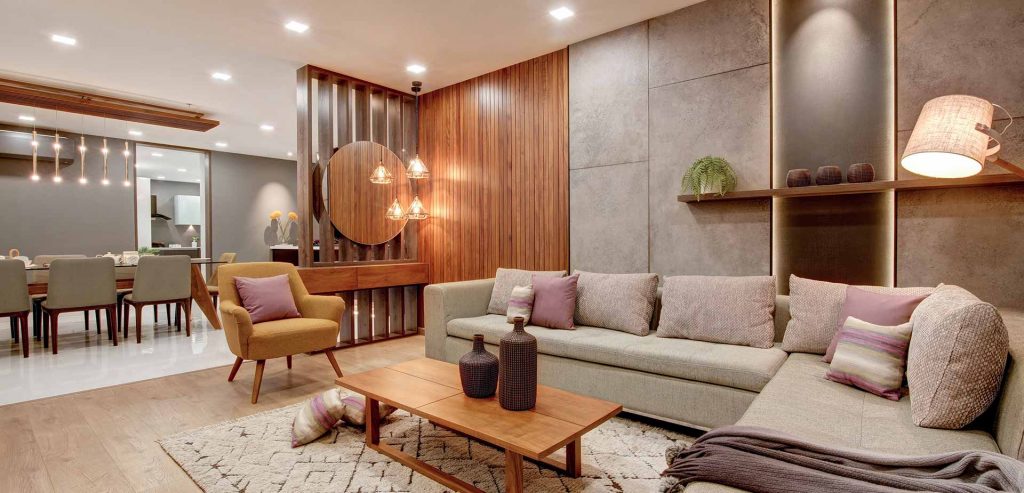 Once a plan or design for home interiors in Kerala is ready, it is time for implementation. It is the process of real transformation for the dream to come true. To produce the furniture as per the design and install it flawlessly in the house or flat demands considerable effort and skills. Therefore, time frame, manpower allocation, material utilization, and sourcing with proper coordination by a knowledgeable person following the blueprint are some of the factors determining successful implementation. For smooth implementation of interiors below requirements are inevitable.
1) The Site Must be Ready
Realizing a design concept and seeing it come to life is intimidating. A company with proper systems in place can complete implementation of interiors within 45 days, depending upon the site status. Once flooring, plastering and electrical works are complete, interior works can progress flawlessly. Project manager in coordination with the client must make sure that all the works at the site are over and thus ready for interiors. If the company makes all the furniture at their factory and brings it to the site, it takes only a few days for installation.
2) Client should be Available & Ready
For smooth implementation of interiors, the client should be available upon request and offer support. As with the process, there will be challenges and flaws throughout the project. When starting it off, make sure you are prepared and on the same page with the designer. Connecting with the team creates value and helps stylistically personalize the implementation process. The client should ensure to complete the finishing works on time and offer necessary support to the team for implantation.
3) Team with Proper Planning & Efficient Coordination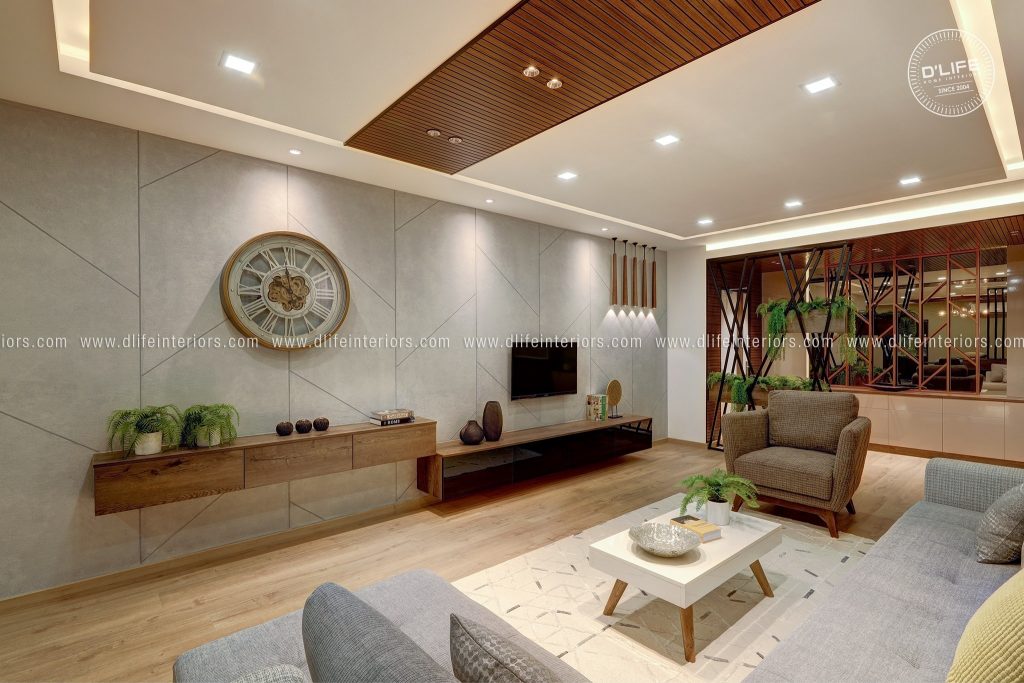 Successful implementation needs a complete understanding as to what the client expects. While some require a wholesome turnkey solution, others might just need a simple renovation. Team with proper planning and clear objectives at the very beginning can bring in the best result. Project manager needs to ensure timely delivery of complete materials. He also needs to plan the manpower requirement and organize workers at the site. Incorporating the objectives at the very beginning maximizes the functionality and provides a cozy space for living. Moreover, proper coordination between the project manager and team members ensures timely and quality completion of works.
4) Production on Time
Home should be an abode you love being in and fleeing to. It should cuddle a sense of antiquity, excitement and become part of your life. On time production minimizes the number of resources, time, and labor during execution. It also allows a minimal amount of on-site raw materials and faster implementation of interiors. Effective use of rapid machine setups and arrangement of the manufacturing area into flexible work centers also benefits with fulfilling immediate demand levels.
5) Procurement System
Interior designers have their own ideas and sources of purchase. Company with an efficient procurement system takes the stress and strains out from the clients. They efficiently make use of experience and follow a conventional furnishing process. Procurement methods and the product detailing helps in acquiring most interior goods from suppliers at a reasonable price. This is much less than what one will be able to procure from the high streets. An effective procurement system is the collective efforts to make the ideal design plan that transforms your house into your dream home.
When all the responsibilities of design, production, and implementation are in one company, it becomes convenient for the client to get the work done. D'LIFE is one such firm that improves life with custom woven accountable design and implementation measures. If you are planning to furnish your new house or renovate your old home into an attractive one, then rest your eyes on the best interior designers in Kochi to make your dream true. Get in touch, to refurbish your home in your style, and fine-tune each minute detail until they are 100% perfect. Suitable interiors revitalize your body, mind, and soul, and we take the best care of it with extreme creativeness.