8 Tips for Creating a Functional Modular Kitchen in Bangalore
December 08, 2018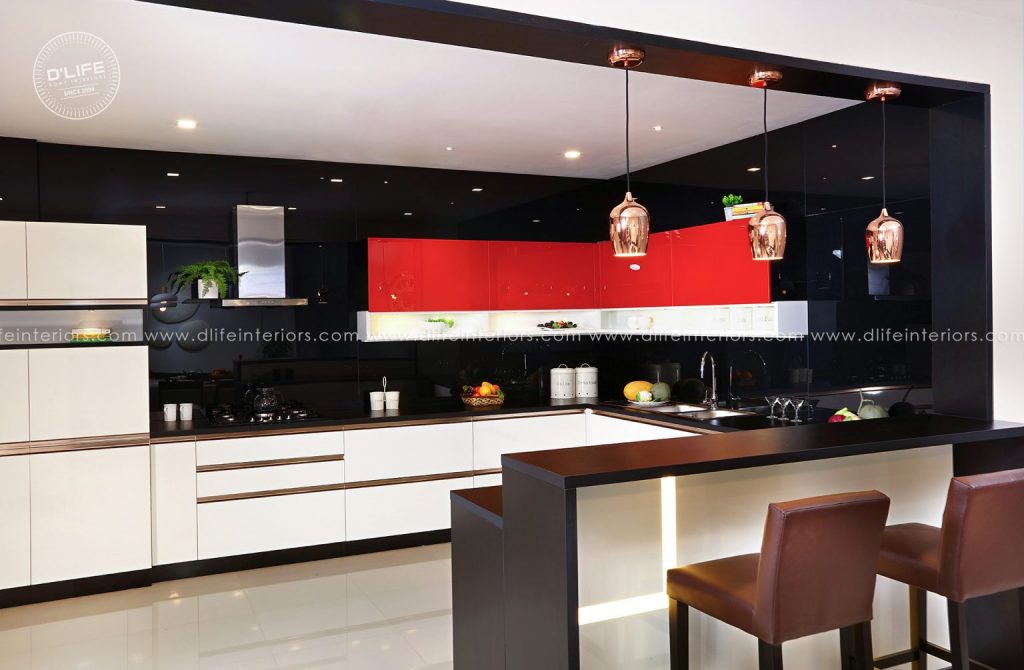 Designing and implementing a modular kitchen in Bangalore for apartments is always a challenge. The limits set by the available space, budget and by considering the concept of Indian Vastu Shastra, creating a functional kitchen is a hard task. The kitchen is the heart and soul of a home and therefore, deserves the best attention. A modern kitchen should look stylish and fulfil our day-to-day needs. In the modern era, home spaces have are shrinking, and thus modular kitchen is a basic necessity. Appearance and practicality have made them a preferred choice for apartments as well as villas.  Here are some tips to keep in mind before setting up a modular kitchen for apartments.
    ◊ Plan Well in Advance
Crafting a modular kitchen in Bangalore with contemporary design involves tasks arising from basic structural works to painting. This can be successful only by blending the perfect architecture into the kitchen design. Deciding in advance reflects on the overall outcome of how efficient it turns out. Depending on the requirements and the shape of the space, the client can decide as to which type of kitchen is best suited for the decor. Some of the most used and practical models are L Shape Kitchen, Island Kitchen, U Shape Kitchen, Straight Kitchen, and Parallel kitchen.
    ◊ Consult an Expert Interior Designer
Consulting a qualified interior designer in Bangalore can help in engaging new ideas. He will be able to guide you to create an ideal kitchen for an apartment or independent house. Suitable design, shape and facilities make all the difference in a functional modular kitchen. A plan with complete specifications is essential to get the best possible result.
    ◊ Focus on the Basics and Function
Space, storage, and use are the three basic concepts, which hold the key to a successful modular kitchen design. A matching decor to the walls and flooring gives a complete makeover increasing visual beauty. With kitchens evolving, the traditional designs have led the way to many lively ideas. Whether you want the kitchen to look grand or functional, adding unwanted fittings will result in crowding the place. Remember, the main purpose of the kitchen is cooking, and storing utensils and other things. Thus, it is necessary to select the best modular kitchen design with essential cabinets and include accessories as per requirement.
    ◊ Be Realistic on Choices
Contemporary modular kitchen for apartments is linked with style, use, and details. The core focus when designing a modular kitchen has to be on cabinet allocation as per space. A complete design with an ideal mix of cabinets, drawers, and fittings give a complete makeover. Shutters being the most visible part of any modular kitchen needs to be strong and stylish. Crafting a modular kitchen with water-resistant materials ensures it remains graceful, stylish and long-lasting. Modules should have shelves, drawers, and pullouts with sufficient space and size. The use of lift-up cabinets has become popular in modern modular kitchens. They have excellent appeal and are easier to use. Cabinets using HK lift systems with hydraulic support offer ease of use and direct access.
    ◊ Quality Material Selection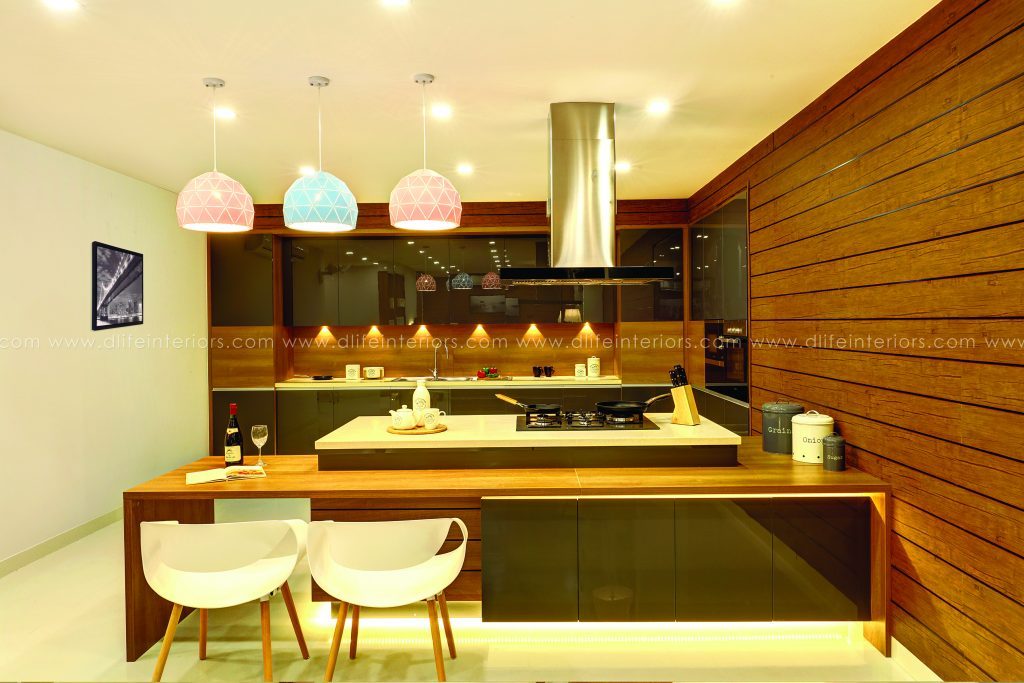 This is the most key point while designing a modular kitchen in Bangalore. Choosing the right materials for cabinets and shutters is very important. As kitchens are built to last for years, it is vital to select water-resistant materials that can also resist termites. A good interior designer always suggests the use of 100% Gurjan plywood inside kitchen cabinets. Similarly, shutters of premium quality can resist scratches and bend.
    ◊ Go for Contemporary Styles
Even if you have designed your living room to entertain guests and make them comfortable, they may still end up finding a way into your kitchen.  Thus, putting considerable thought into designing an elegant kitchen space is always the ideal option. Contemporary modular kitchens offer elegance and reduce the load of kitchen chores. They provide bigger and better storage while ensuring the comfort and convenience of placing everything properly. Drawers, cabinets and shelves help to organize items and make working in the kitchen efficient and easy.
    ◊ Plan the Positioning of Appliances
Positioning plays an indispensable role in the utilization of a kitchen space. No matter how big a kitchen is, the lack of space for keeping appliances is one problem that everyone faces. A modular kitchen may ensure the best possible space utilization making it apt even for the smallest area.  According to the contemporary concept, the general idea is to have a refrigerator, oven, sink, hood, and hob. It is crucial to place them in the form of a triangle or adjacent so that you will be able to access them easily. Placing a refrigerator near the kitchen entrance helps in placing fruits and vegetables from a shopping bag effortlessly and let others have easy access without interfering with kitchen activities.
    ◊ Find Ways to Include Sufficient Storage
A stylish modular kitchen with the best storage solutions is certainly a blessing. The present industry is inclined to excessive choices. However, in most kitchen plans, there would be at least one corner space. You can create the best use of it by creating a cabinet with Le Mans Corner. A cabinet that can be pulled out can be put into good use in difficult spaces. Overhead cabinets with open shelves can aid in organizing better. However, choosing cabinets that are high may make it difficult to access.
Make use of the expertise and experience of an interior design company in Bangalore to ensure flawless implementation. Use quality time on discussions, planning, drawings, revisions and finalization to create something that you really need, and would last for years.