Tips to Achieve Great False Ceiling for Home
August 21, 2020
Looking for trending designs or forming new ones is part and parcel of human creativity. Even in the interior spaces, there is always an urge to invent something novel that touches upon every corner of your home. Often neglected, yet that hides a great potential for an aesthetic transformation, your ceiling should speak of its own when you look up for an answer. So, give a rest to the painted ceilings for it might dull your interiors and stand up to the deserving end with renewed patterns or designs. The sight itself would be lifting your spirits, but are you wondering how to achieve a classy and appealing false ceiling in your homes?
Assess Your Interior Style and Layout of the Room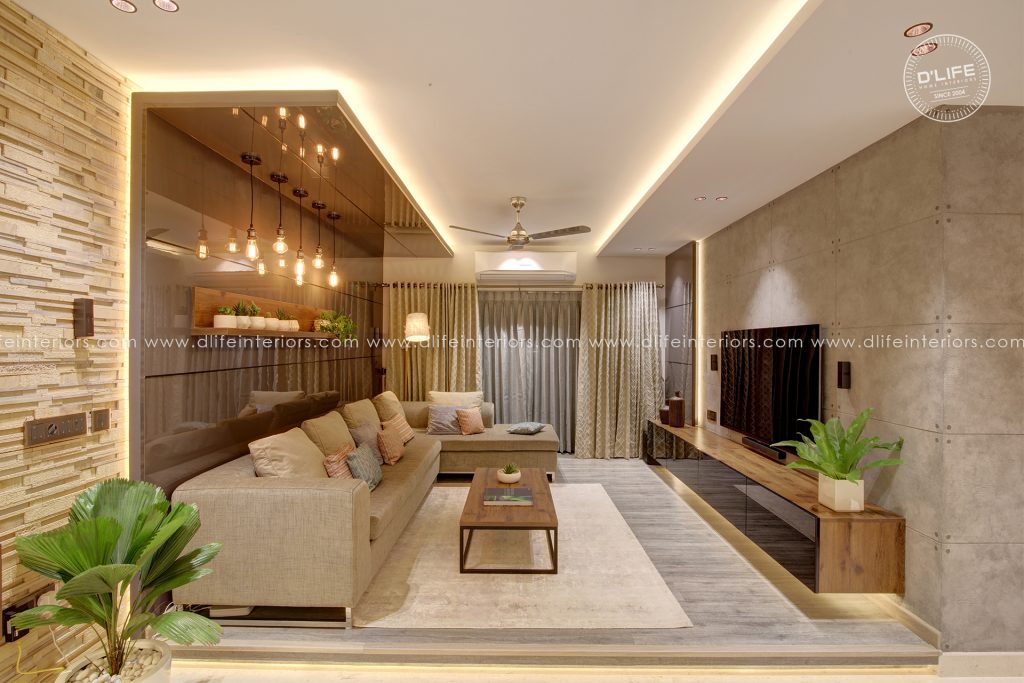 In the wake of giving a new look to your interiors; you don't want your false ceiling in your home to end up strikingly different from the layout, right? Decide on the area that you wish to create a false ceiling and keep in mind the geometry of the room so that a holistic appearance is achieved with the desired colors and materials.
Pick the Apt Colors and Themes
The idea behind a false ceiling is to steer away from the conventional colours of white and pale shades. So, be bold in aligning the colours with the exact theme of your room so that there is an uninterrupted blending of decor.
Consider the Height Factor
While planning a false ceiling, you must give attention to the height of the room. If it is at a great height, confining the false ceiling to a particular geometric design or pattern would steal away the complete look of your room. Instead, try to incorporate drop ceilings that would accentuate the classy look with the right fixtures and materials.
Understand the Lighting Requirements
Not only enhancing the visual appeal, but false ceilings are also perfect for casting direct and indirect sources of light that would brighten up your room. Prioritize on your requirements and based on the ceiling coverage, you can ideate the ideal beam of light that would suit the space and ceiling. If you think that the lighting does not suit the aesthetics of your room, then you can even choose false ceiling lights.
Plan for the Long Term
Remember that the false ceiling designs cannot be altered or modified as the trends change. Hence, look for timeless designs and themes that can be best suited for any layout. Also, maintain and clean the ceiling as and when required, and see to it that your false ceiling doesn't come in the way of service lines or connections.