10 Group Villa Projects in Bengaluru Offering Premium Community Living
December 16, 2022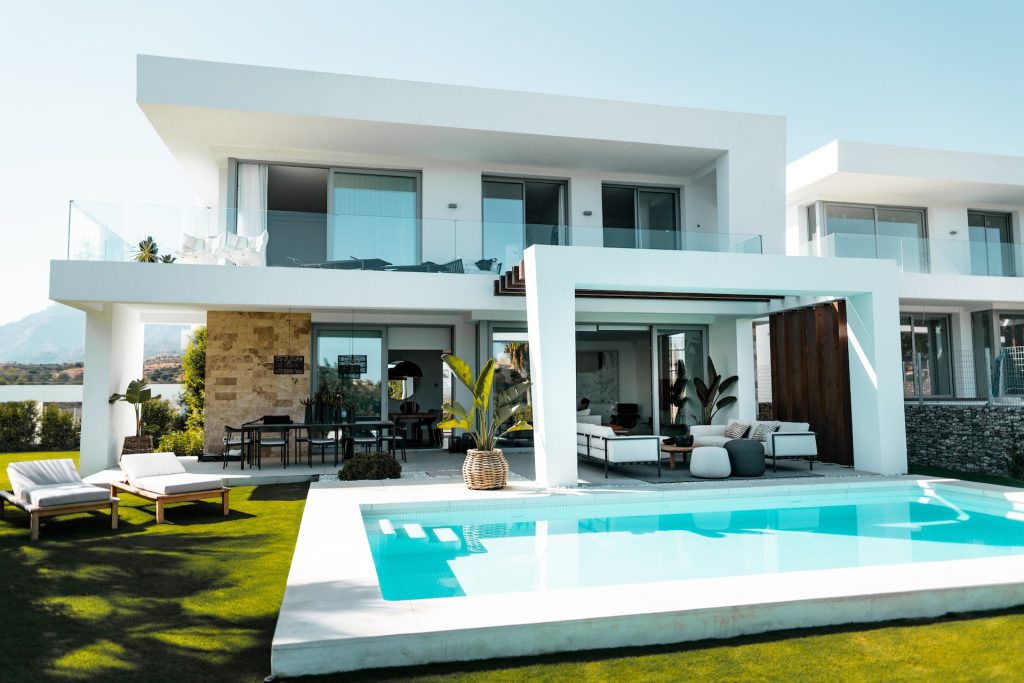 Over the years, Bangalore has emerged as a favorite spot for real estate investors. The demand for villa projects in Bangalore offering premium community living has also been increasing in the past. the growing IT sector, pleasant climate, easy accessibility and standard of living make Bangalore a perfect destination to buy property.
Advantages of Living in a Gated Community
A gated community is a residential community boundaries and gates that control access to the area. The primary advantage of living in a community is the possibility that you have an elevated feeling of 24-hour security. Moreover, when living in such premises, you have the opportunity to interact with and form bonds with other people. And have each other's backs in case of an emergency. A gated community offers a well-rounded lifestyle and gazebos for relaxation. You can find things like mini-groceries, eateries, relaxation areas and more. Living in a gated community also means being in a greener environment. There are less pollutants, presence of trees and shrubs and you are constantly breathing clean air. Even if you are purchasing a villa project in Bangalore with the intention of selling it later on, you can sell it for a decent profit especially if you pick a gated community.
Some of the Prominent Group Villa Projects in Bangalore
Prestige Aspen Greens:
Aspen Greens is a villa project in Bangalore at the largest township in the city; The Prestige City Situated in 180 acres of space, it has different housing patterns and plots. It is one of the largest townships in the city and there are many different housing patterns available. Aspen Greens has landscaped avenues, sewage water treatment, 24*7 security personnel, Jogging tracks, Party lawns with an amphitheater and swimming pools for safety and fun purpose. The property is placed adjacent to Sarjapur lake and has reputed schools, colleges, shopping malls, multiplex, banks, and restaurants nearby.
Shriram Chirping Grove:
Chirping Grove offers 3 BHK and 4 BHK luxury villas sprawled across an area of 12 acres. Situated at Sarjapur Road, East Bangalore, the chirping grove is one of the villa projects in Bangalore that offers a comfortable and lavish lifestyle. With easy access to shopping areas, schools, public gardens etc, Chirping Grove is to become the most reputable address in the city. It sets new standards with its artful combination of enriched landscapes and living facilities.
Prestige Golfshire:
Located at Devanahalli, North Bangalore, Prestige Golfshire is a grandeur villa project that offers exclusive 4 BHK villas. This area in North Bangalore is near to one of the biggest hubs in education, healthcare, hospitality, commercial, and residential projects. Spread across an area of 275 acres, this is one of the prominent villa projects in Bangalore offering premium community living. The entire property is built around a golf course which offers a natural beauty for you to get away from the bustle of city life. The villas are designed in a way that they are contemporary and elegant. This ultra-luxurious villa also boasts a private lake, tennis court, clubhouse, swimming pool, and a luxury hotel and is just a 10-minute drive from the new Bangalore International Airport.
Purva Smiling Willows:
Located in Gottigere, South Bangalore Purva Smiling Willows is sprawled across an area of 19 acres comprising a total of 207 units. It is a ready-to-move-in villa project by Puravankara Group that offers plenty of benefits such as lavish lifestyle, great amenities, prime location, and healthy surroundings. This villa project in Bangaluru is also strategically located to nearly all other major points including shopping areas, hospitals, schools and more. Purva Smiling Willows offers 3 BHK and 4 BHK Villas and have Badminton Court, Basket Ball court, gym, cricket court, pool, landscaped garden etc to relax, revitalise and relish.
Raffles Park Villas:
Raffles Park in Bangalore East is a blend of concrete buildings with greenery. The Raffles Park interior project spread across 15 acres is one of the spacious housing societies in the Bangalore East region. The property also boasts an infinity swimming pool, landscape garden, and children's play area. The villas are specifically designed to suit each homeowner's requirements and lifestyle. There are 4bhk and 5bhk villas available and is a promising social and physical infrastructure in Bangalore.
The Sound of Water:
This is a luxury ready-to-move-in villa project spread across an area of 19.5 acres. With a total of 207 units comprising of 3 BHK and 4 BHK villas, this villa located Off Bannerghatta Road, South Bangalore is in close proximity to multi-speciality hospitals, shopping malls, and educational institutions. You also get easy access to locations such as J.P.Nagar, Jayanagar and BTM Layout. The property also has a swimming pool, tennis court, basketball court, meeting rooms and garden.
Assetz Earth & Essence:
Situated off Sarjapur Road, East Bangalore, Assetz Earth & Essence offers 3 BHK and 4 BHK premium villas spread across an area of 6 acres. comprising a total of 47 units, this is one of the villa projects in Bangalore offering premium community living. fresh air, soothing scenes and the best amenities makes living at Assetz Earth & Essence a great living experience. The villa project has great road connectivity too.
Alanoville:
Alanoville is a ready-to-move-in 4 BHK villa project situated on Hennur Main Road, North Bangalore. It strongly resembles the modern design and architecture. Alanoville has a high-end resort overlook when it comes to the perks and state-of-the-art amenities it offers. Alanoville offers you a green living experience along with its swimming pool, indoor sports, clubhouse, and so on. If you are looking for high-end living with many amenities, Alanoville is a great villa project to be in.
Here's a beautiful and unique interior design of Mr Muralidharan's villa in Alanoville, Karnataka that pack both style, function and a stunning first impression. This villa interior project in Bangalore is the perfect space that carries stunning decor vibes, ambience and functionality.
Prestige Augusta Golf Village:
Comprising a total of 460 units, Prestige Augusta Golf Village is a premium villa project in Bangalore.  It offers premium community living. The villa project has a land space of 105 acres and is comfortably  away from the busy city. It offers all amenities such as Gymnasium, library, clubhouse, table tennis court, yoga room, swimming pool and squash court. Golf Village has contemporary-styled villas that redefine comfort and luxury and takes you back to peace and tranquility.
D'LIFE has done a villa interior project at Prestige Augusta Golf Village in 2022. Our team of  interior designers in Bangalore has turned it into a dreamy home interior dedicated to serenity and unique style statements. You can watch the interior project video here:
Prestige White Meadows:
These are 4 BHK and 5 BHK luxury independent bungalows situated in Whitefield, East Bangalore that is finely crafted. The villas have the finest materials, with a never-before level of amenities. Since it is set in a scenic background, it brings a quality living experience combined with its brilliant architecture and luxurious features. The property is also near to hospitals, schools and shopping canters and so on.