Anoop Menon's Guest House at Kochi
September 14, 2017
Details on Anoop Menon's House Interiors at Kochi
You must have seen Mr Anoop Menon on the Malayalam movie screen as a versatile actor, as a hero or in a supporting character role. He is also a screenplay writer of great talent and a lyricist too. His love for beautiful houses may not be that famous! Here we give details on Anoop Menon's house interiors at Kochi, Kerala. The actor believes it has been his lucky house always and now converts it to a superior guest house.
Seeds of creative thoughts on many of his movies were germinated at this 12th-floor apartment with its windows opening to serene lake waters. Anoop Menon's Guest House at Kochi welcomes his friends from the cinema world and other walks of life with its new design and modern look. The great ambience of a guesthouse is created here using a new set of ideas from the house of D'LIFE. Let's look into the details of interior works in this guest apartment.
Living
Ro
om: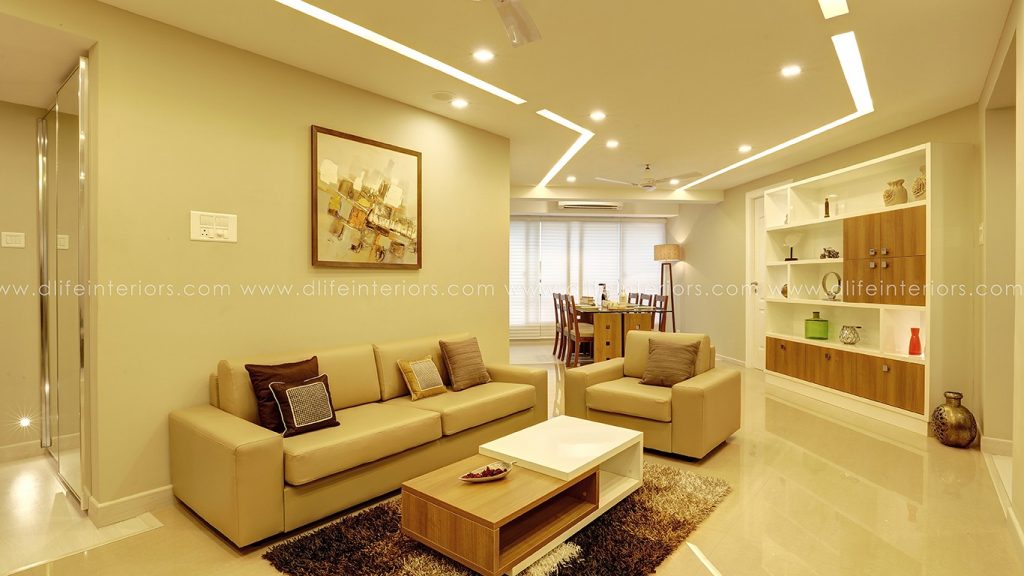 Anoop Menon's guest house interiors at Kochi is a fusion of western and contemporary Indian styles. The furnishing in the living room gives it a charming and thus welcoming feel to the entire house. The comfort of visitors gives happiness to the generous owner. An attractive ceiling, warm lights, matching wallpaper, and simple furnishing make the living room a perfect one.
Dining Room:
Wall-nut bronze dining table with 6 seats makes it a simple yet modern space for comfortable dining. Shelves made in white and wall nut is simple yet appealing.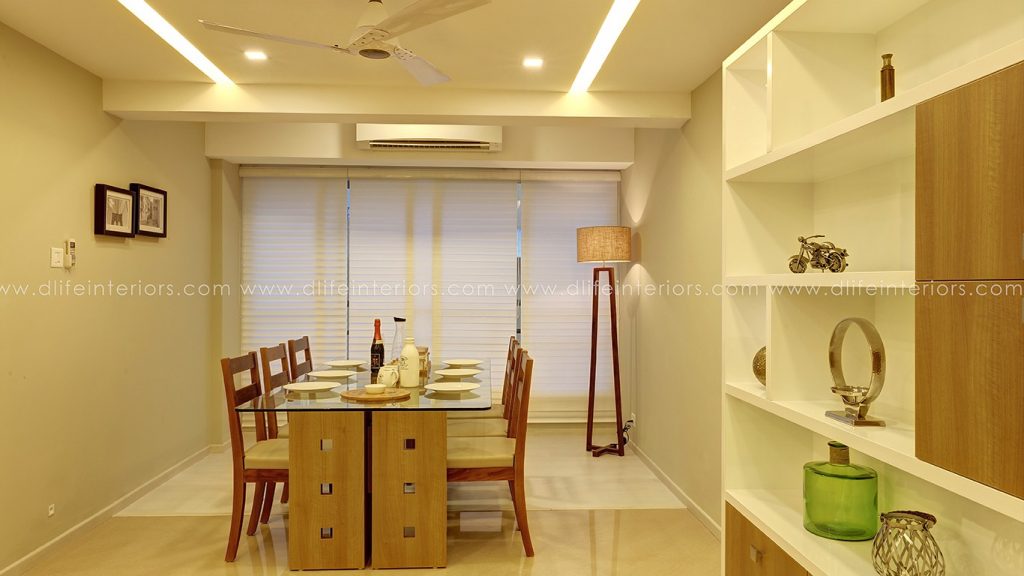 Master Bed Room:
A combination of mystic walnut and glossy white laminated cot and side tables makes the master bedroom elegant. Brownish wallpaper on one side stands tall against the rest of the light colour walls on other sides and creates a mystic appearance.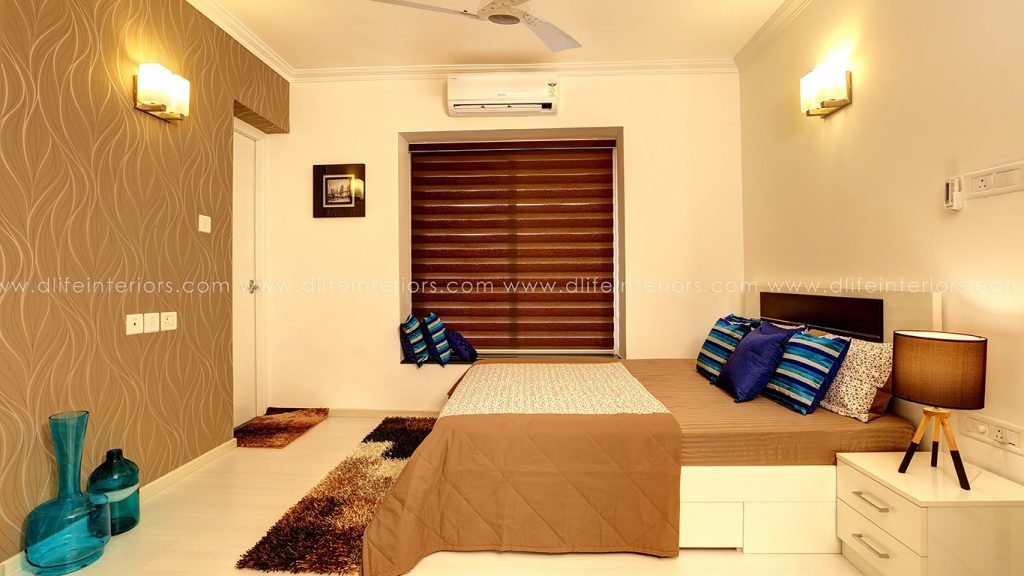 Guest Bed Room:
The cot in this room is of glossy white and walnut bronze finished laminates. Cot with bottom storage is an essential requirement for every bedroom. It is our great honour to design, produce and implement interiors for this guest house. We thank you Mr Anoop Menon for this opportunity and wish you all the very best in your family life and career.