Budget of Interior Works in Kerala – Scope & Limits
May 21, 2020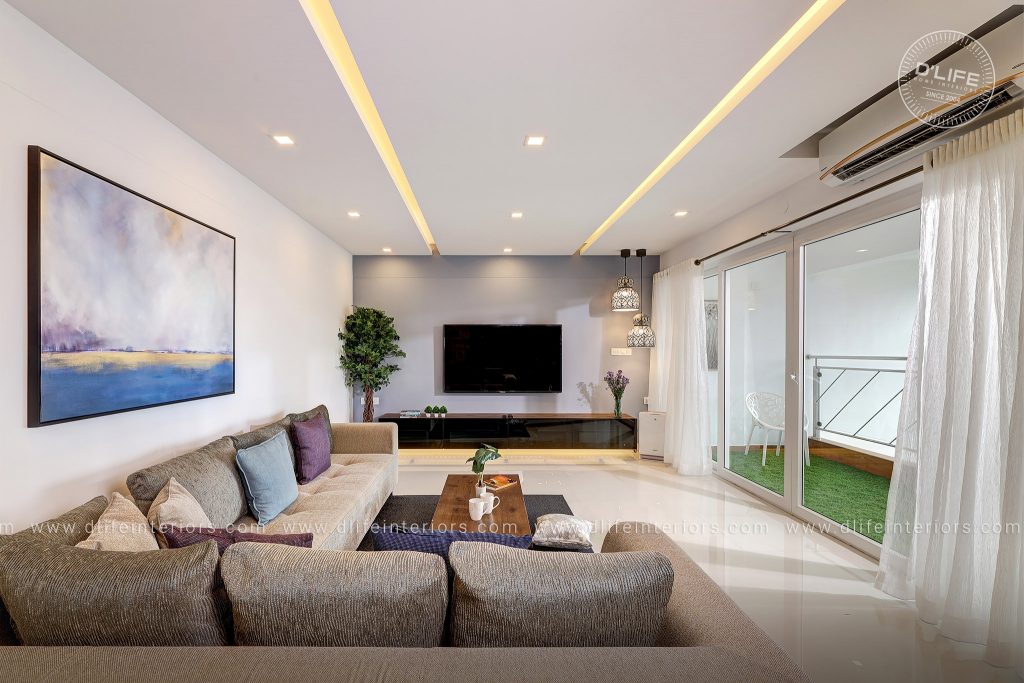 Plan a Budget and Act on It
Just like everything else in our life, the ambitions may be sky high, but it is not always easy to fulfill those in the real world. As a result, we may manage our ideas and requirements within the fixed budget of interior works in Kerala. Planning is one the foundation pillars of the interior designing process, that includes budgeting as well. It is true that everybody wants his or her home to be perfect and include all essentials. But, does this mean you can plan for things which you can't afford? No, definitely not, this would force you to compromise on the quality. Therefore, before creating a wish list, always calculate the amount you wish to spend on this process. Once you have a rough idea of the budget, start looking for the possibilities you can have in that amount.
Consult an Interior Designer
Once the budget of interior works in Kerala is planned, you may consult an interior designer for a better understanding of the process. Visit a few interior design firms to see which one has the better products that suit your needs. There are many small and medium-sized companies offering services at various budgets of Interior works in Kerala. Explain the requirements and let them make an estimate to find if it fits in your budget.
Quality of materials and service would certainly make a difference in prices as well. It may be better to go through some of the past works done by the interior designer and check the cost of the same. This would help to get an idea of what is possible within your budget of interior works in Kerala. As a general thumb rule, always go for  an interior work contractor in work for a decade.
Scope of Interior Works Contract
What all works should be there in an interior works contract, within the specified budget need to be derived with a clear discussion between client and contracting company. The best way to optimize and utilize space properly is discussing your needs with the designer. An expert designer knows how to utilize every area within the rooms, what to include and eliminate to adjust works within the budget. Similarly, if the budget of interior works is low, the focus can be more on the customized home furnishing and space utilization. On the contrary, you can prefer a lavish space consuming design, if you have a large and spacious house. Therefore, talk to your designers about your needs and discuss the possibilities over the course of a couple of meetings.
Work within the Limits as well as Limitations
There are endless possibilities in interior designing and works. But the contractor, in addition to the client's budget limitations, may have other constraints to fulfill all the wishes. These limitations can be clear during the design stage and discussions. Difference between expectations and reality would be almost clear by 2D and 3D designs. Practical difficulties in achieving certain results also need to be discussed. Something that you see in some images may look good for some time, but will eventually lose its strength and finesse. Ability to produce, implement and ensure durability would be the main considerations of an interior works contractor.
Apart from designs, choosing materials can also be quite confusing, sometimes. For example wile planning a modular kitchen, acrylic materials are the  most beautiful and expensive for interior works in Kerala. However, it may easily get scratches and dents on the surfaces, if proper care is not taken during regular usage. Therefore, someone with a moderate budget for interior works in Kerala, choosing acrylic finish will not be a great idea. Each material has its own strength and weakness, the trick here is to choose the one that offers more value for money as per the needs.