Find World Class Interior Designers in HSR Layout
February 15, 2020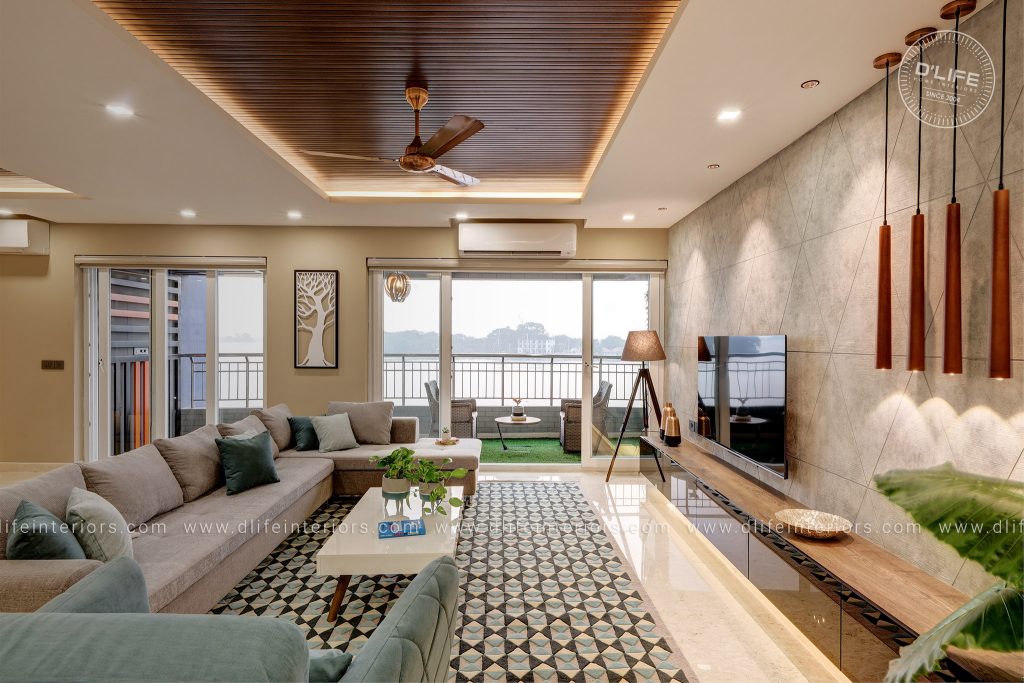 Your home is a place that reflects your personal style. Elegant and careful home interiors leave you feeling happier and relaxed. Even on a budget, or even independently you can create a home that meets your needs. However, with some strategic planning and design assistance of a designer or a reliable interior design company in Bangalore, it's possible to entirely elevate the space. As they say, the only way to get stunning home decor and interiors is to approach the best company. Here's how to find interior designers in HSR Layout to plan and execute a home interior project in a world class style. 
Take Advantage of the Central Location
One of the most common questions by those who recently bought an apartment in Bangalore is "where can we find a reliable interior designer nearby" and "How much will it cost to engage an interior designer?". Business people and executives need just a one-stop destination to complete all apartment interior works. Moreover, easy to reach from any place and interact over a period of time also really helps. Hiring interior designers in HSR Layout, Bangalore locally comes with many benefits. Resources, connections, and expertise can help first-time homeowners avoid costly mistakes. Hiring the services of a professional interior design team is great as it improves ease of access, comfort, and functionality when building your dream homes. In fact, designers have an extra set of eyes and provide a positive impact on the overall home building process. 
Benefits of Hiring Interior Designers in HSR Layout, Bangalore
There's a common misconception that only the elite can hire interior designers, but that's not true. Designers come in many different styles and price ranges for every homeowner. While some of them charge an hourly rate, some charge per square feet or even a percentage of the cost. Some procure furniture locally and others might even import them to ensure top quality, thanks to the changing interior design works. Unlike the freelancers giving limited services and supervision, many interior design companies in Bengaluru are now providing complete home furnishing. They will be able to suggest budget-friendly solutions along with managing and coordinating the entire project. The most significant advantage of hiring interior designers in HSR Layout Bengaluru is that they can help make the space functional, aesthetically pleasing, and safe. They provide customized modular kitchen and furniture for every room, in specific color themes and sizes.
Why You Need to Visit D'LIFE Experience Center in HSR Layout
Visiting the experience center allows you to get a better understanding of what our products and services can do for you. DLIFE experience center at HSR Layout hosts some of our finest designs so that our customers can see and experience our unique design statements and attention to detail in creating individual, functional spaces. This helps our customers to make a more informed decision about the products and services that we offer, giving you peace of mind in knowing that your investment is going to be well spent.
Get Contemporary Interiors Works for Residential Spaces.
Premium house owners, especially in cities, look for contemporary but durable residential interior design styles. Utilizing the space to take maximum advantage through effective storages and facilities is everyone's aim. Making house interiors look luxurious is not just for guests; it is more for those who own it and reside in. It's not all about luxury antiques and high-end accessories. Your home means something to you, which defines your personality and style. Similarly, visitors will also be mesmerized by the stories and beauty behind them. So, make sure to get the best and most skillful people representing a reliable interior design company in H.S.R Layout, Bengaluru.