6 Residential Interior Design Styles You Must Know
January 11, 2019
One of the main challenges that clients face while choosing residential interior design in Kerala is their lack of previous experience. Most of them do not know how to best describe the decor in their mind to interior designers. With the vast number of styles and design elements they have seen, it is often a hellacious task to describe it. Though some may be able to show it through pictures, some often fail to describe it. Even then, after a series of conversations, the interior designers can end up guessing the right décor styling in the client's mind. One of the best ways to get rid of this embarrassing situation is to understand the most common decor style and decorating ideas.
Here we have gathered a list of some of the most trendy interior design styles that you are likely to see or encounter. Going ahead with one of these styles as per personal preference and consulting with an interior designer can help to reach a prompt decision.
Contemporary Interior Design Styles
Modern and contemporary interiors are something that confuses everyone. Though the terms are used alike, the style features different tones and variations. Inspired by the early 20th-century, contemporary styles represent a smooth and fancy style that speaks 'here and now'. Unlike others, contemporary homes include basic forms with smooth geometric shapes. This design relies on versatility and helps in displaying individual tastes and interests. The aesthetics it carries make home décor more welcoming rather than make it look cluttered. Furniture designs are sleek with metal frames or wooden legs in basic shapes and forms. Be it commercial interiors or residential interior spaces, this design always sets a mark with its interesting accents and artwork.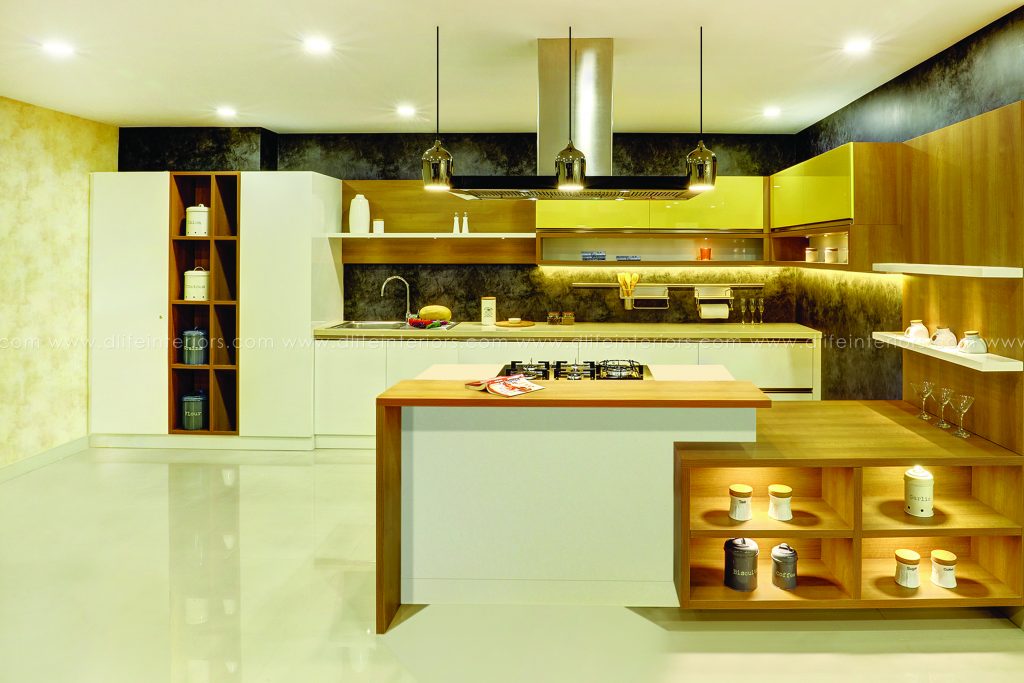 How to create it: A room with an elegant sofa favored by solid or neutral walls. Interior styles include unique furnishings with strong accents. Designer inspired artworks and artifacts match well with this look. A well designed functional modular kitchen with ample space for storage but carries elegance is one example.
Hollywood Regency
Perfect for the ones who like to make a statement, Hollywood Regency is one of the residential interior design styles that speak of drama and glitz. This art decor interior design reflects high sense glamour with its vibrant style of antiques, or shabby chic furnishings and color variations. The furnishings are luxurious and intensively over the top. The plush rooms have a foundation of strong colors that lets out glamour.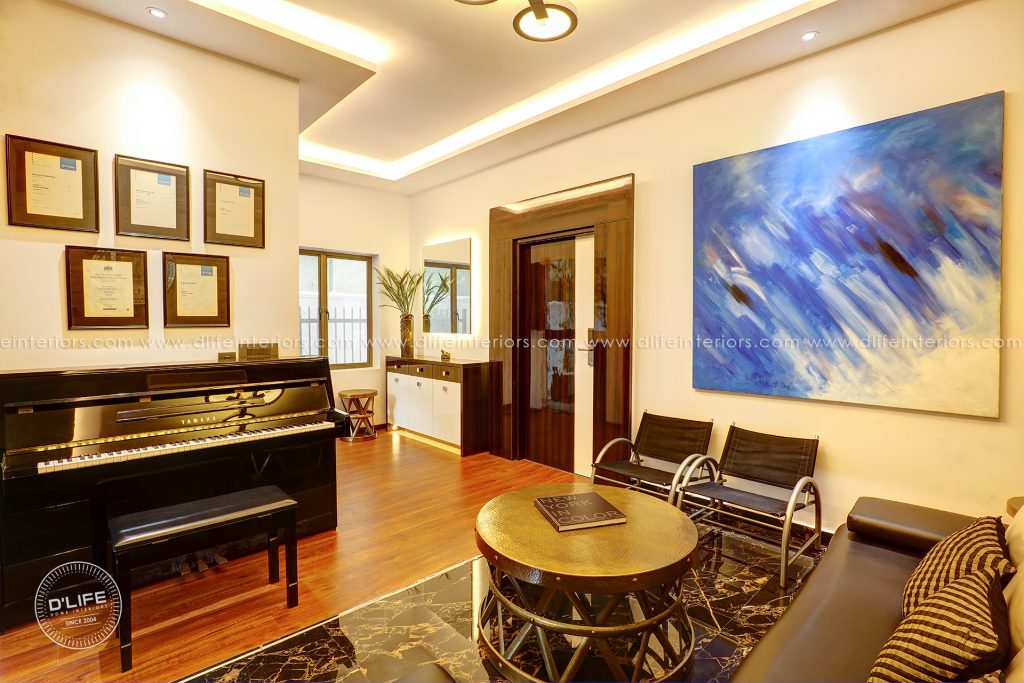 How to create it: To achieve Hollywood glam bring in fanciful furnishing and accessories. Further, enhance it by adding exquisite display pieces, mirrors, decorative units, light fixtures and artifacts to strong coloured walls.
Minimalist
Best suited for open space home designs with ambient or natural light, the minimalist interior design style stems from modern and contemporary concepts. This type of interior design style engulfs an interesting color palette with neutral colors, simple furniture pieces, and clean elegance. A home interior design with minimalist approach focuses on the quality of spaces with little decoration rather than over-stuffing. Kind of perfection and the amount of Zen-like simplicity it carries, make decors look well-crafted and meet the style trends.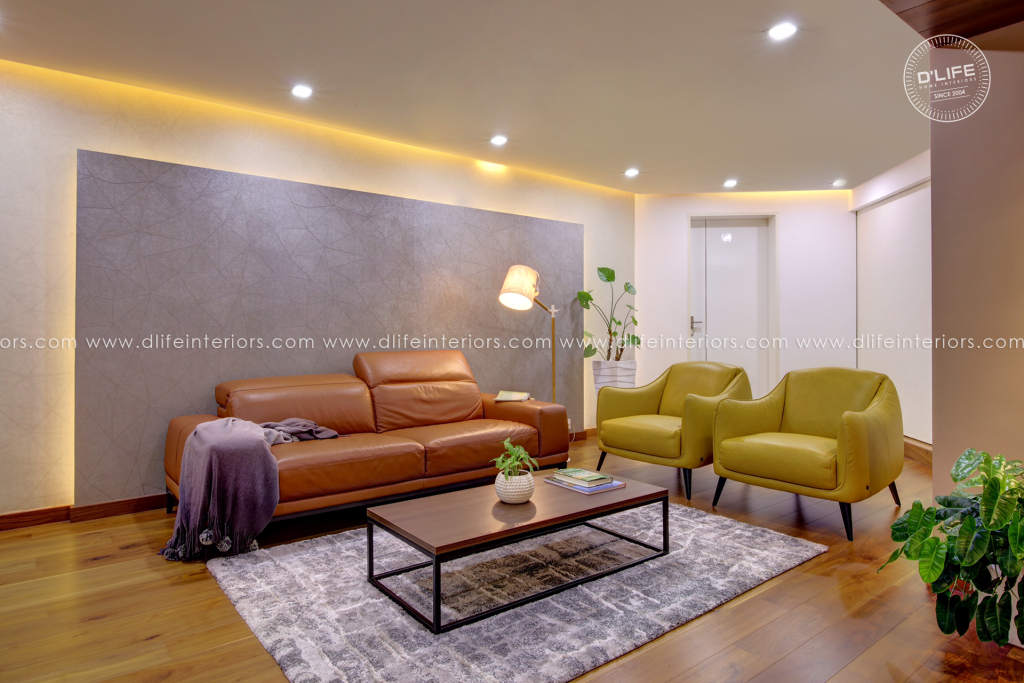 How to create it:  Start with clean lines with simple color patterns and decorative accents. Simple furniture and decorative elements work nicely and layer it with attractive wall art decor items. Follow a specific theme to make it simple and not too faint.
Transitional Design
Transitional interior design styles are borrowed from modern and traditional designs that illustrate 'not too much'. Balanced appeal and elegance it carries create a sense of rare style. Transitional style combines the use of plush furniture, glass, and relatively neutral color to create a relaxed and soothing experience. What makes it special is the use of traditional with modern furnishing craftsman styled to create a blend that is both warm and relaxing. It is flexible enough to bring gracious coziness to interiors.
How to create it: Transitional rooms can have a sense of traditional familiarity with fresh accents. Placing an interesting pair of textures, and furnishing that is sweet-toned like an elegant bar counter with sofa and single chairs, and a coffer is the best way to embrace transitional styles.
Traditional Interior Design
Traditional interior design embraces a classic touch. In fact, traditional design draws inspiration from 18th and 19th century French and British style. These homes are designed to feel calm and consistent. Specific attention to details such as soft edges, rich color palettes, and wooden finish with plenty of accessories is the key. The texture vintage interior carries enhances the beauty of any place.
How to create it: For traditional design use wood tones, antique pieces, and furnishings that express elegance. Think of a big overstuffed sofa, an essential chair, and a large rug with patterns and colors matching the walls.
Urban Modern
Modern residential Interior design in Kerala offers the ultimate urban living experience. Suited for both residential and commercial interiors, urban modern design displays strong geometric shapes with warm and interesting colors to create a clean and soothing feel. Use of chic furnishings with steel, woody, glass, and metals brings spellbind beauty. Modern styling is best suited for small homes and young professionals who have embraced a capitalist mindset.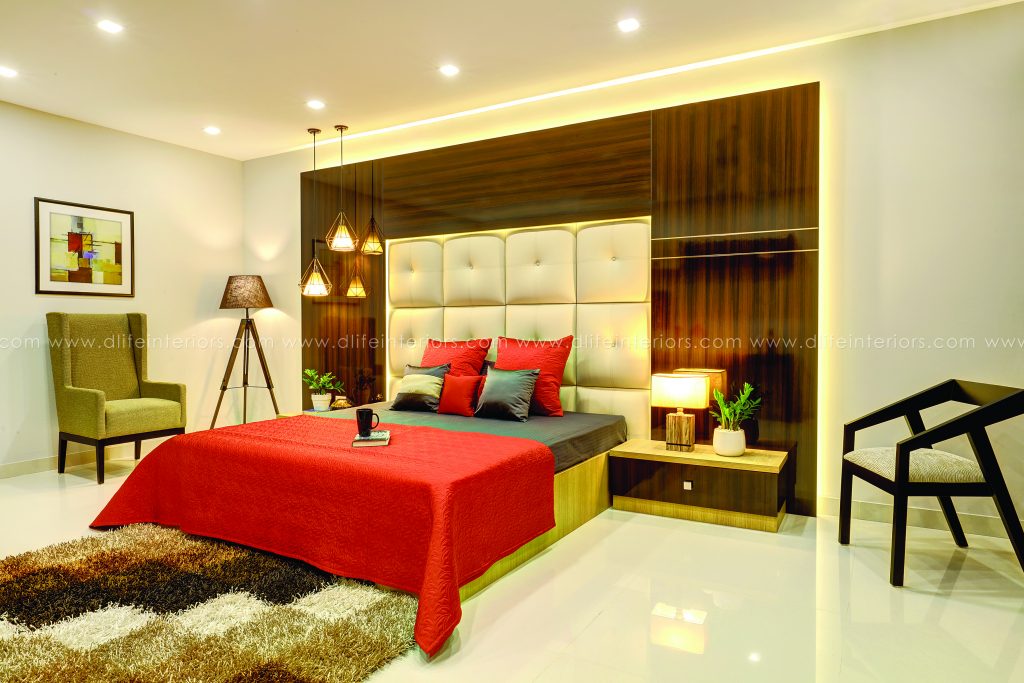 How to create it: Think of a striking bedroom with bold color walls and design without too many textures and accessories. Arrange furniture in asymmetrical patterns.
Which one of these popular design styles or combinations may perfectly match your house or apartment Interiors in Bangalore or Chennai ? Just imagine how the final result would be. Make use of 3D visualization as it gives an idea of how the selected style would be in reality.