How Important are Rugs for Homes
March 26, 2020
Importance of Rugs
Rugs are the most easiest and most luxurious items to improve the home decor. There are rugs for homes of different textures and sizes to meet the demands of different human beings and that is the beauty of them. Sure, rugs are hard to clean. But the wall-to-wall carpeting look or the beauty of area rugs in Home Interior decoration isn't as outdated as you may have thought and we often forget the importance of rugs in a home. If you are planning to make a home renovation or doing interiors for a new house or apartment, consider simply adding rugs. Rugs for homes are capable of hiding the imperfection and enhancing the beauty of space.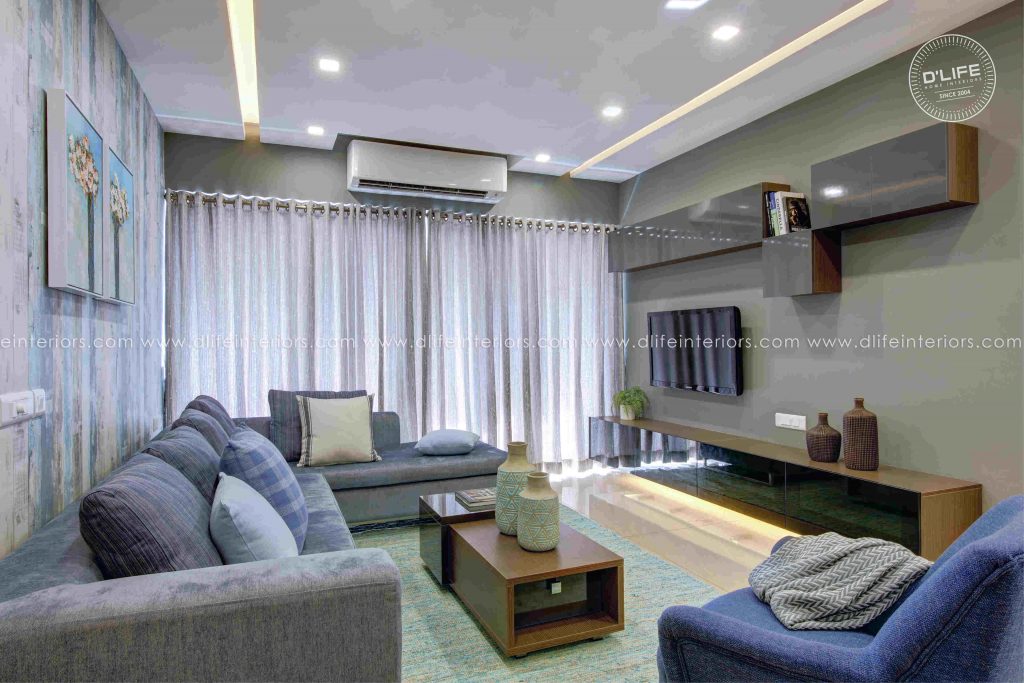 The importance of rugs in interior design is not to ignore. It all goes hand in hand to create the perfect tranquil ambiance to any interior decor. With its smoother, unified appearance, rugs can add character to a space that does not get enough natural light. Whether the room in question is an office space, living room or bed, fine rugs of the right color and size can be life-changing.
Fine tone rugs are definitely a major improvement for monotonous home spaces. According to feng shui, a hall runner or oriental rugs in brown and red color scheme on top of hard surface floor work as enhancements of good chi flow and boost positive energy. A high pile rug creates a visual pathway covering the hard surface and draws the eye to the connecting spaces. But keep in mind that when opting for an interior with the minimal space design or small layout, a rug that is too bulky or threadbare will show up in the design and create flaws.
Why you need rugs for your home
Choosing the right rugs for homes can significantly reduce noise of your space. Not only it is good for sound absorption from the air and reduces echo, but rugs are also more comfortable and softer to touch. Choosing low pile rugs with tightly woven fibers will avoid trapped allergens making it easier for people to clean them easily. The safe non-slip surface rugs are also a great way of reducing the physical strain when walking barefoot- ideal for both infants and the elderly. Rugs and carpets are a lot softer than tile, hardwood floors or wood flooring.
How to Use Rugs at Home
The most obvious reason why we have rugs in our homes is for the looks and feels of it. However, we all often forget about the importance of rugs in our homes. Rugs come in virtually every size, pattern, color, and material. A neutral-color rug serves as the perfect home interior decoration for any room. To create contrast, you may place a light rug on a dark floor and vice versa. They are a sure way of adding warmth and layer to the room. If not better, rugs for home are a great way of holding space together. Placing large carpets or rugs can separate rooms and acts as a defining wall.
When it comes to the bedroom, use area rugs on both sides of the bed instead of a complete single rug where the major portion is concealed under the bed. They serve various other purposes as well. There are times when area rugs are also used as wall art. Rugs with geometric or floral patterns can be used for décor purposes creating a theatrical effect. When it seems to be difficult to find out suitable custom rugs, an expert interior designer may be of great help in selecting them.
Picking the right rug
If you are on the lookout for the ideal safe rug, opt for wool rugs for home. These rugs are fire-resistant, recyclable and biodegradable and serve various other purposes as well. Rugs today are designed with a 3-dimensional quality to provide visual depth and interest. Carpets and Rugs are indeed an instant way for making our home spaces appear pale and dull. They create a luxurious surface and a bold statement.
In case if you run out on seats for your guests, they are much comfortable to sit on! When choosing rugs in your home, opt for something versatile and neutral that works with the furniture or interior design style that your house adopts. There is a wide set of rules when selecting a rug, but basically, make sure your furniture pieces sit on it completely or at least the front legs sit on the rug. Don't choose the type of rugs that is too small for the space and only sits under the coffee table.
Rugs create a sensation of warmth. Beyond the impression of their beauty and aesthetics, rugs definitely have been an essential part of home interior design and decoration.