Interior Company in Mangalore Vs a Local Furniture Shop – Know the Similarities & Differences
August 26, 2022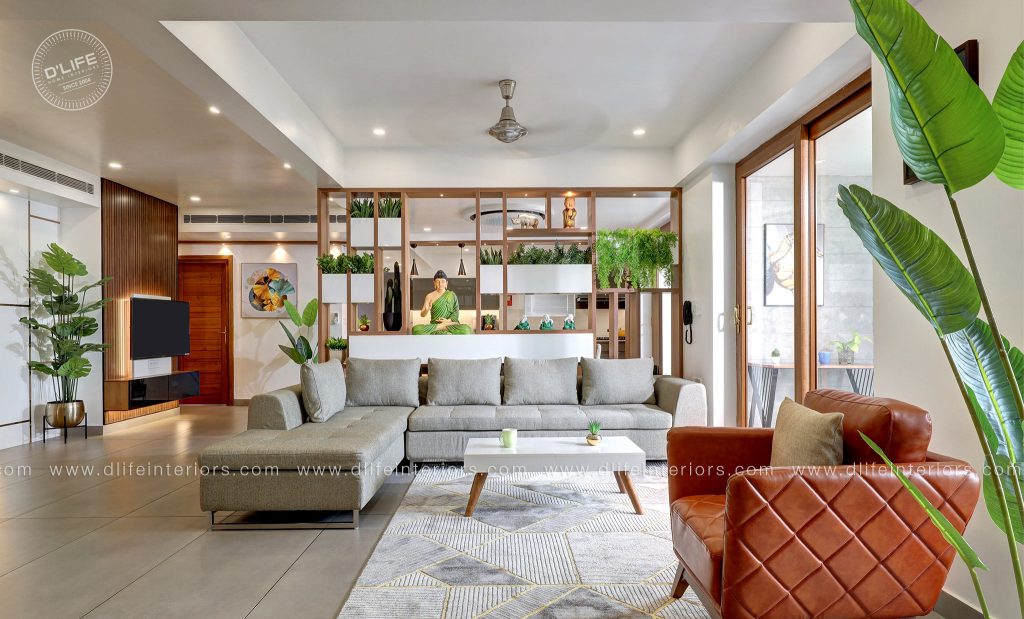 Doing the interiors is the most important thing to look out for in your home in Mangalore. You have to take care of almost everything from the wall color, furniture styles and even decor items. Now you can do the interior yourself by getting the furnishings from your local furniture shop or get them done through an interior company in Mangalore. Choosing between these two can be more complicated than you think. Here's a guide to walk you through the process.
• Buying Ready Made Furniture V/s Design and Build
Most of us want our homes to be a reflection of our personality and status. We may like to have a specific color theme or uniform appearance for the rooms. When we buy ready-made furniture from the local store, there is not much specific choices about the colors, design and materials. But, when we hire an interior company in Mangalore or any other city, you get highly customizable furnishings that are to your taste. They will design and build all the furniture as per the requirement, size of the rooms and suitability. To design, produce and execute need a lot of efforts, time and patience, but it is worth it for those who desire for the best.
• Complete Interiors V/s Essential Furniture
Hiring an interior design company in Mangalore will give you whole access to a wide selection of furnishing, fabrics and decor items that you will probably never see in local shops. With an interior designer, you end up with a complete home which is well tailored for your taste and lifestyle. And when it comes to buying the essential furniture, it is about compromise on many factors mainly because of the budget or time constraints. For example, if you have moved to Mangalore or any other city in India for a few years, it may be sufficient to settle with essential furniture. But, for those who build a house or buy an apartment, it is better to go for complete home interiors in a professional manner.
• Low Budget V/s Medium V/s High Budget
Budget is one main factor that determines the style of home furnishing. If the budget is low, the only way is to settle for less, though there is desire to get more. Why go for unwanted hassles of loan liabilities? In this case, buying furniture from the local shops, gradually and filling the rooms make sense. By eliminating the designer, and by DIY, you will save a lot on your budget. There are a lot of furniture stores and local carpenters around who can sell furniture at various price points. However, do note that this may lead to poor interior styling and tons of rework in the interiors. For instance, you may be thinking of getting a tropical-themed kitchen however it may not be successful in the place you live.
If you have a medium budget as per the size of the house or flat, professional interior designer can help you design and execute as it fits your pocket. Moreover, they can provide a suitable mix of colors and matching design for the entire house. Nowadays, there are numerous interior designers who are willing to work on a low, medium and high budget. Look for an interior company in Mangalore who are experienced, transparent about their charges and offer you services from start to end. Though you may feel like hiring an interior designer for the entire work is a costly affair, this may be the smartest decision to make for the long run.
• Quick Furniture V/s Planning & Doing
There's truly a sense of accomplishment when you are decorating the home yourself. When you are into designing your own home, you might have all the adrenaline to do it yourself. You may select the essential furnishing that suit your budget and get it on the same day or the next day. You will have all the control over the process, and is really quick. But sometimes, there is always a chance you can mess things up as there is no plan or professional help. Therefore, if the time and money permits, the best option is to design and do it.
You might be designing your home a second or third time, but when a professional does it, the home will turn out to be more up-to-date and neater. When hiring an interior company in Mangalore, there are fewer chances to mess things up. They have the vision to design and execute on large spaces and can pick the perfect wall colors, decor, furnishings, window types etc.