Interior Design Checklist for Your Home Theater Room
January 20, 2023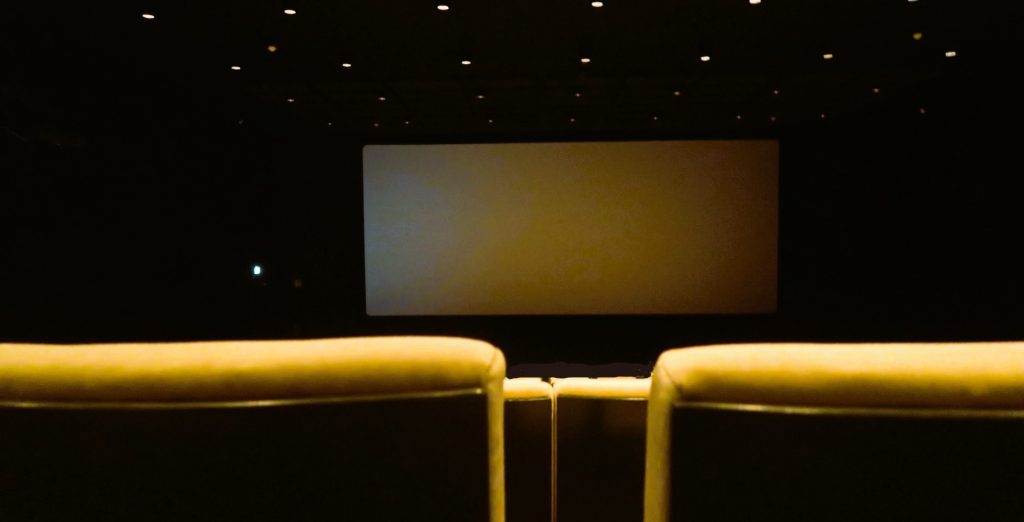 Are you planning to turn your room into a private theater room? If so, you need to make sure that your interior design is on point. After all, the right ambiance can really enhance the movie-watching experience. But what exactly should you be looking for when designing a home theater room? Creating the ultimate home theater experience doesn't have to be an expensive feat. Here's a checklist our experienced interior designers compiled to help you set up the perfect home theater room:
Room Shape
Start by selecting a room that has minimal distractions such as clutter and noise. Also, make sure there's no visible light sources other than those meant for display in the theater. While there is no single ideal size for a home theater room, the general rule is that the more space you have available, the better. A room should ideally be approximately 6m long and 4.5m wide with high ceilings for the best viewing experience. However, given that most family rooms are around 3m square, these can be made to work just as well.
Retrofitting & Sound Check
This is where things get fun: choosing the right projector source or 4K Ultra HDTV, and sound system for your home theater room. There are a lot of factors that can play in retrofitting. Sometimes, making alterations to seating plans, the location of the projection screen or even relocation of doors can improve experience. In some cases, even the removal of a wall can drastically change the experience of a home theatre room as it allows for more comfortable viewing. 
For the projector source and sound there are plenty of great options out there depending on your budget and preferences, but we recommend going for something with HDR (high dynamic range) capabilities and sound for an immersive experience.
Lighting
Good lighting is key in any room but it's especially important in a home theater room. You'll want dimmable lights so that you can create the perfect amount of light for whatever situation—whether you are watching movies during the day or at night. Illuminated ceiling lights are also a good option as they provide gentle, diffused lighting without being too bright. There are many different types of lighting fixtures for home interiors available in the market today. You just need to make sure not to put any lights near the screen as this will cause glare and ruin the viewing experience. Finally, think carefully about the height of your television or projection screen as it could affect your viewing angle—when placed too high, it could cause neck strain, and when placed too low, you may have to strain to view the screen!
Soundproofing
The sound levels in a home theater will be a combination of low frequency sounds (Bass) and high frequency sounds. The most important aspect of soundproofing a home theater is controlling the low frequency. It penetrates your thick walls, ceiling, floors, doors, and windows. For example, if you listen to loud music in your car and stand outside with all windows closed, you may not be able to hear the lyrics properly, but the bass vibrations will be present. So, to soundproof your room, invest in blackout shades, ceilings or curtains to implement proper soundproofing. It can also be beneficial if you need noise reduction in a particular area of your home.
Furniture
When it comes to the furniture, select comfortable and spacious seats with plenty of legroom while allowing enough space between them for large popcorn bowls or getting up to fill your favourite drinks. You'll want to choose plush, comfortable chairs or sofas that are big enough to sink into. Avoid anything with hard edges or that's too small—no one wants to feel cramped up while watching a film. And if you're planning on inviting friends over for movie night, make sure you have enough seating for everyone.
Decorations
By playing with colors and textures, a homeowner can craft a feeling of calmness or energy depending on what impression they want to create in their home theater room. Incorporating pieces like paintings, artwork, tapestries, or various furniture items can all contribute to the look and feel of a room. Additionally, adding in scented candles, flowers and other small details can give the space even more personalized feeling. Decorations are a simple but powerful way to transform any given room into something special.
Over the years, our interior designers in Bangalore have helped many homeowners make the right decisions about home theater set up. Whether it's design related advice or positioning of the theater within home interiors, we can help you out. By following this interior design checklist, you can create a visually stunning and comfortable home theater room for everyone to enjoy. So go ahead and start planning your perfect movie-watching setup! Have fun.