Interior Design for House: Tips from the Experts
December 15, 2018
The last month of the year is here and it is time to embrace goodness and leave the past. New Year is a few days away and it calls for an interior decor reboot. It is about time to get home decor and beautification works done. Trends in interior design for houses always change and the best practice is to observe and follow living spaces. The key here is not spending a lot to freshen up but to focusing on the essentials that create a plush experience.
Are you worried about going through all the hassles of interior work and decor? Here are some tips on how you can make your home an astonishing piece of art on a budget with the help of interior design experts.
Livelier Modular Kitchens
Modular furniture is widely used in kitchens due to the ease of assembling them and the storage options they offer. For interior works to be successful, it is important that objects communicate with each other. They should balance and respond to one another and be aligned. Until now, the concept of interior design for houses has been all about making space and achieving the best with a low budget. However, in the modern era, innovative designs, mastery, and artisanship are able to create international standard modular kitchens in India.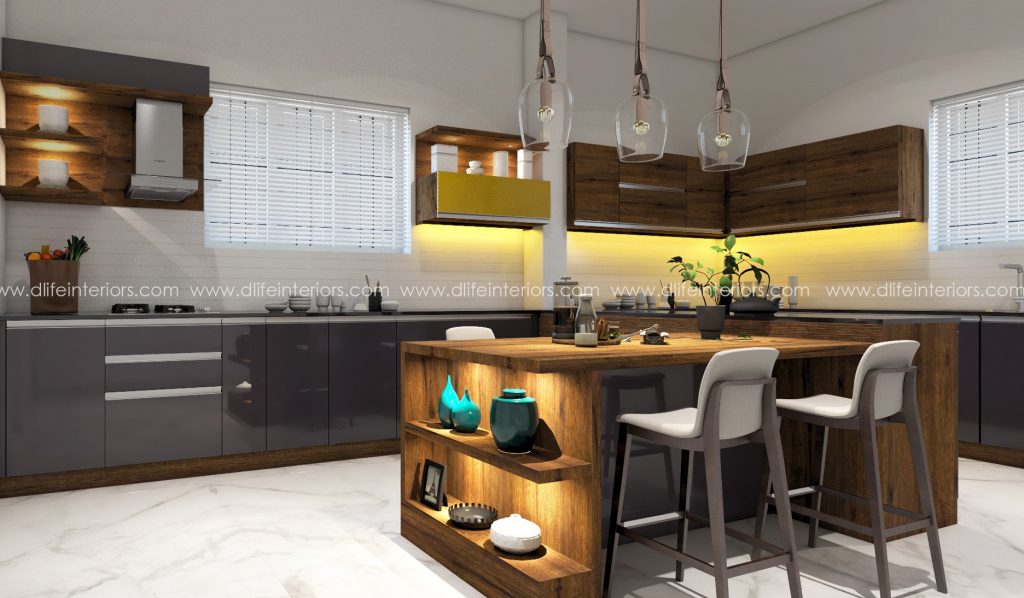 To gain a serene and elegant look with functionalism, it is always best to use modular kitchens. They look elegant and functional by providing sufficient storage spaces. Kitchen cabinets with various sizes and heights are essential in creating an elegant elevated space experience to the interiors. Incorporating a modular kitchen not only enhance storage space but also brings an impeccable look to the kitchen.
Mix and Match Rooms
Homes with simple decors are adorable, and an interior design based on a theme looks orderly. However, buying furniture and doing decor on a theme will add extra bills. Instead of trying to add that extra style, play with patterns and variations. It is not only creative but adds a cohesive look. The success in turning this lays in the repetition of the palette or the usage of colours that tie together.
Picking colours is fun. However, it is the most sophisticated task. When done right, adding colours and patterns can bring a new dimension. Being bold and staying true to ideas of oneself reflects in interior design aesthetics. If you are focusing on creating minimalist designs, adding neutral colours can create a clean and elegant look. The best way to achieve this is by choosing monochromatic colours. The greys and whites have become typical and boring though they are good in the long run. Picking various shades can keep the rooms alive and fresh. This can create a unique design inspired exquisite ambience and speak out elegance.
Light it up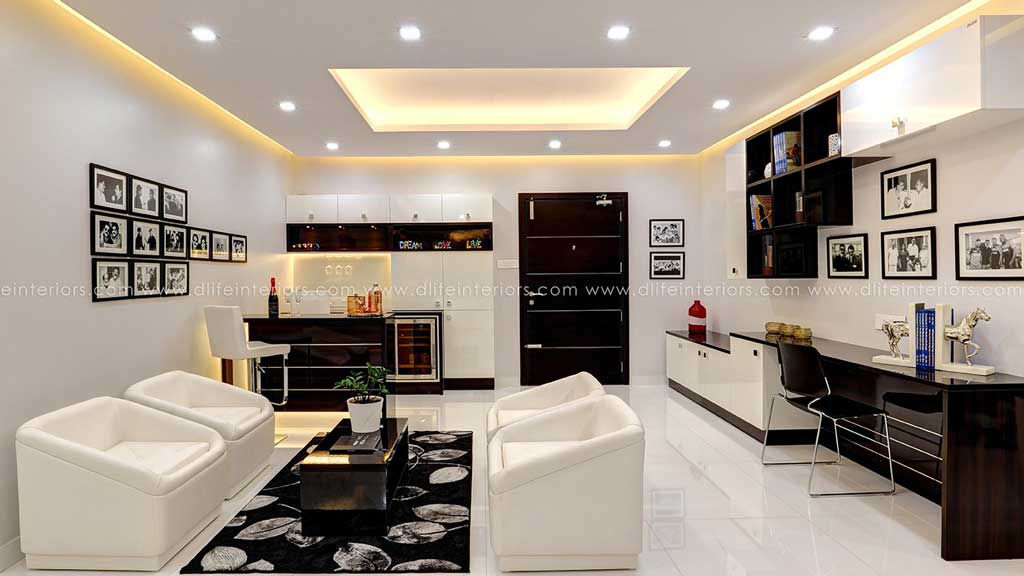 If the room has windows that can provide an ample amount of lighting, try painting light colours to enhance the look. Wallpaper and patterns are best in light rooms. If there is a lack of natural light, painting the walls, and getting the floor done in white is the best option. However, it might feel odd and usual. If you want to be experimental, go for dark tones and play with the walls and interiors. Dark themes give a designer inspired luxury look to rooms and give a cosy experience.
Contemporary Style is here to Stay
Contemporary is the blend of transitional and modern styles. Here the designs are lustrous, uncomplicated, and comfortable. With clean and crisp lines, contemporary designs create a minimal fuss. Moreover, it suits any type of interior as simple yet modern.
Careful choices while selecting furniture helps to avoid problems. Whether you like the classic rustic look or the modern contemporary look, the goal should be to bring in style and comfort. The golden rule to fitting everything is to have nothing that is useless. Furniture should not clutter the space. Choosing minimalist furniture can enhance the lighting, create space, and enhance the room decor. A perfect interior is when the furniture fits the space luxurious and flawless. It is when you find a balance between all the elements and see their theatricality.
Niche and Decorative Units
Niche and decorative units add a great advantage to the interior design for a house or apartment. Niches are a shallow nook in a wall for placing decorative items. With the right lighting and style, niches and decorative units can create a designer inspired style and highlight to the room. Designing niche or decorative units across shallow walls is one way to make efficient use of space. This gives extra storage and display space along with ample lighting. This concept turns an awkward area into something that is more stunning and well organized. If you want the niche or the decorative units to look unique, add a decorative element to it. Choosing an accent tile or complementing it with wooden panelling is one way to do it.