How to Select a Perfect Position for Sofa at Your Living Room
June 20, 2022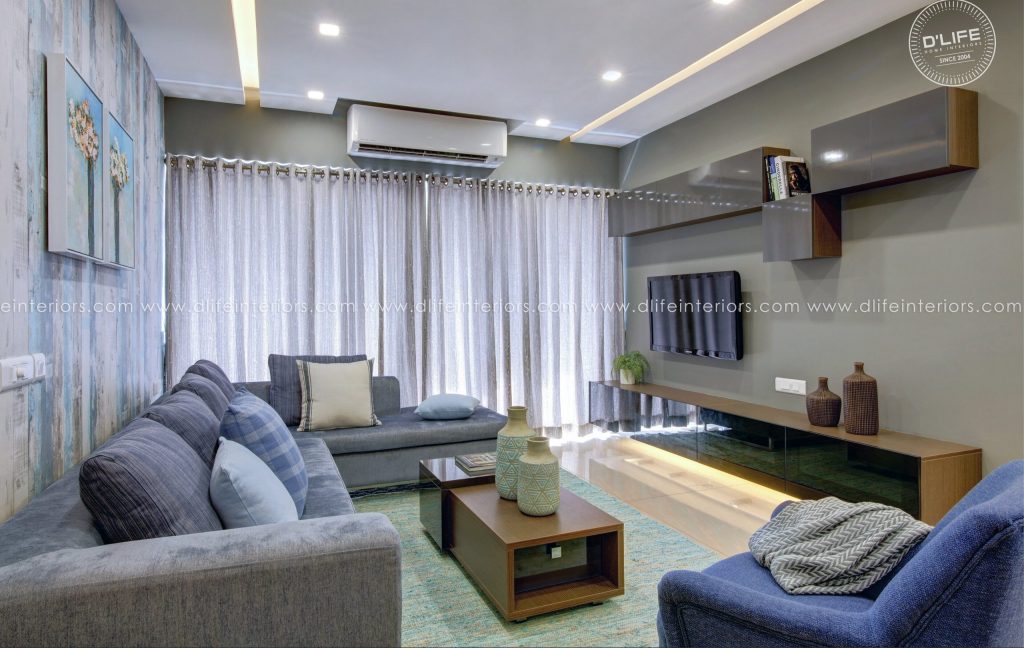 The options you get for placing a sofa are nearly endless. However, finding the perfect position for your sofa is often tricky. Let us tell you how you can find the perfect sofa position in your living room layout so that you can do so much more with your space.
Based on the Shape of the Sofa
The most popular among the three is the L-shaped sofa. This is often preferred for small living rooms as it offers enough seating and makes use of even the corner space. The U-shaped sofa on the other hand is a better fit for large areas and can be placed comfortably in large living spaces. Since it is the most comfortable among the lot, one can also easily fit a coffee table.
Based on the Home Interior Design Style
For a balanced look, living rooms should have a sofa that sits and fits perfectly in the interior. It's important to be thoughtful when selecting one. If you have a contemporary style home interior design, integrate a modern sofa that matches with the other furniture theme. A contemporary sofa would have a simplistic yet unique and futuristic profile and would look great in any modern interior. Whereas, if you have a traditional style interior, integrate a traditional one which has curved lines, decorative details and armrests.
Based on the Usage and Function
Aesthetics are important, but functionality is key. Getting the right sofa position is the ultimate trick; keeping every one of your guests and family gathered in a comfortable social circle and naturally in your home is important. A scenario where this makes more sense is a room with L shaped or straight sofa in it. The traffic or the ease of movement this sofa offers in a room is surprisingly interesting as it can be drawn to a corner of a room making the space more spacious. In fact, it allows you to do your primary activity like watching TV and still chat with your friends and family.
Keep note that placing two identical sofas symmetrically might make the place too stiff. If in case, you need to, try out some wingback chairs on one side for a greater sense of openness. The most important factor here is understanding the layout and space it will use. In some cases, with the correct sofa position and placement, it can also work as room dividers and be visual breakers between two spaces.
Other things to Consider
Finding the perfect position for your sofa can sometimes be tricky. The various shapes they come in, the sizes, textures and colors can be always accommodating. But bear in mind that along with the sofa, you've got to juggle with the storage, surface space as well as the soft furnishings. With some incredible space planning and furniture selection, it's possible for you to create the perfect living room layout and bring in the luxurious feel.