Pros and Cons of Kitchen Interiors by Carpenter
July 02, 2021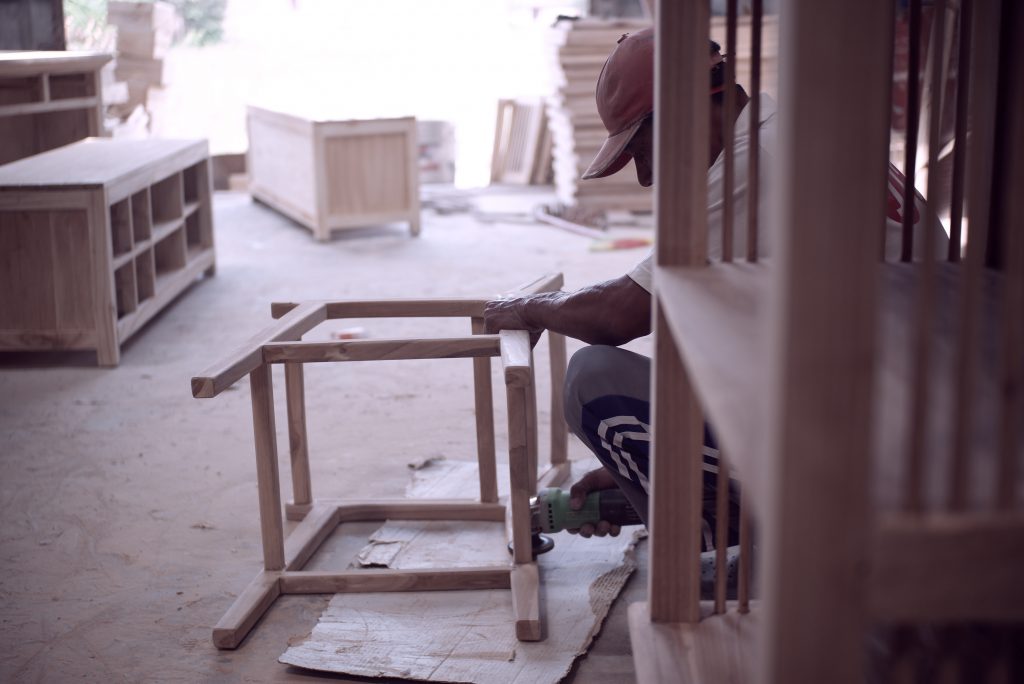 When it comes to making kitchen interiors 90% of the homeowners go through a dilemma of how to get it done the best way. Can a local carpenter do it properly, considering the fact that he may have experience but not much design support? Similarly, there is often no idea as to how much it may cost finally. What materials he uses and how the finish would be are other matters of concern. Well, if you are not able to take the final call, here are some points to help you get more information and thus decide better.
Advantages of Kitchen Interiors by Carpenter
Not Much Time and Effort on Design Process
The most practical advantage of a carpenter-made kitchen is that they save your mind from tons of decision-making processes. Kitchen interiors by carpenters will be simple and as per one's perception. He just uses his previous experience and knowledge to provide the best possible for him. Some of them may make a design for the purpose of making the framework and the cabinets.
Traditional Woodworks and Cabinets
When a local carpenter furnishes the kitchen, the client will have a relatively limited pool of options. They largely provide the traditional style, using the original wood or plywood.  If lucky, you could get beautiful results in carpenter-made furniture as well. If you are interested in traditional woodwork designs, a local carpenter may do the needful.
Durability and Budget Friendly
Original wood is long lasting. Periodical polishing and good care ensure durability of local carpenter-made kitchen cabinets. He can surely adjust the size and number of cabinets as per the budget of the homeowner. They may take many days or months to complete it but it may cost less due to the less manpower utilization. Similarly, there is not much administrative procedure and thus it is possible to get better prices than a professional company.
Disadvantages of Kitchen Interiors by Carpenter
Quality of the Materials Depends Upon the Provider
When it comes to home furniture, you need to be involved at every stage. You need to be involved in anything and everything that is happening in the kitchen design. This is because, at times, the quality of materials used can be cheap and it may not offer durability to last a lifetime, and if you are new to the whole furniture and home interior design process, everything may seem confusing and lost.
Time Lags and Hassles
With local carpenters, work may not progress as per plan. This is mainly due to their commitments with many customers and less manpower.  Thus, work completion may take more time than required and often leads to disputes between the owner and the contractor.
Lack of Accessories and Facilities
In carpenter-made kitchen interiors, they may not provide the accessories like cutlery tray, plate trays etc. They provide the empty cabinets and thus there may not be much facility to make everything better organized.
Cannot Expect the Modern Design and Finish
In case of design and aesthetics, kitchen interiors by a carpenter will not be on the same level as the designer's contemporary modular kitchen. When you are getting a carpenter made kitchen, you certainly know you are getting something that is too easy for the eye. Because at the end of the day, you would find it extremely outdated and immensely boring.
It May not Perfectly Fit to Space
There would always be differences between the completely manual and factory made furniture and cabinets. As there is not much pre-planning or design in a carpenter made kitchen, it may not perfectly occupy the available space. They just measure the space and make the furniture accordingly. You will eventually have to learn to adjust with the end product.
Costs May Go Haywire
It is mainly due to the delays and frequent changes or additions of works that the cost increases beyond expectation. There can be surprising escalations from the amount estimated by the carpenter during the initial quote.
Limited Scope for Customization
The success of kitchen interiors by carpenter is directly proportional to his knowledge. Unlike modular Kitchens, carpenter made kitchens come with tedious carpentry work. The finishes will not be perfect and precise if they aren't done by a skilled carpenter. They additionally create unavoidable noise and dust. Moreover, Carpenter-made kitchens shouldn't be subjected to rough use. This may strain the hinges, loosen the cabinet doors and drawers, and result in operational mechanisms.