A Luxurious and Comfortable Home in Chennai: Sobha Gardenia
September 15, 2023
Mr. Venkatesh Seshan and his family wanted their home in Chennai at Sobha Gardenia to be a perfect blend of luxury and comfort. They contacted us to design their dream home in Chennai. We accepted the challenge and created a comfortable and luxurious home for them. Every corner of this home in Sobha Gardenia is thoughtfully designed with meticulous attention to detail, ensuring that the interior exudes sophistication and luxury.
Living Room: Comfortable and Elegant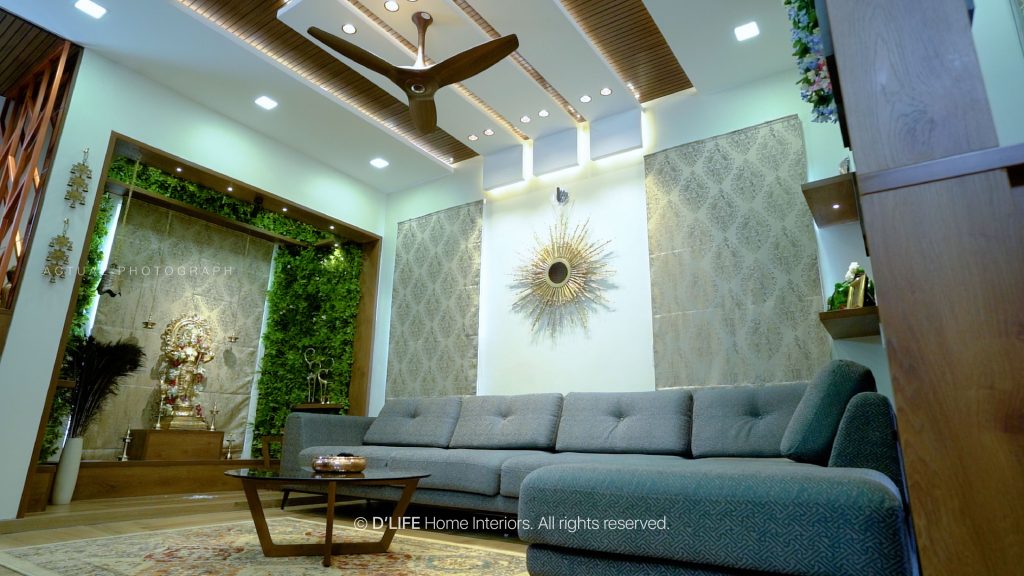 The moment you enter this stunning home in Chennai at Sobha Gardenia through the 6-foot swing door, you are greeted with a stunning corridor adorned with custom cabinets. This sets the stage for functionality and elegance throughout the home. The family has two living spaces – one at the entrance for guests, and the second for their personal use. The family living room features a plush sofa set that exudes comfort. The stunning ceiling design and tasteful decor elevate the ambiance. The sleek and modern coffee table adds a contemporary touch to the space, while artificial plants and wall decor provide subtle yet interesting contrasts. The interior design of this home in Sobha Gardenia Chennai effortlessly blends modern aesthetics with timeless elegance, creating a truly captivating living space.
Dining Room: A Space to Savor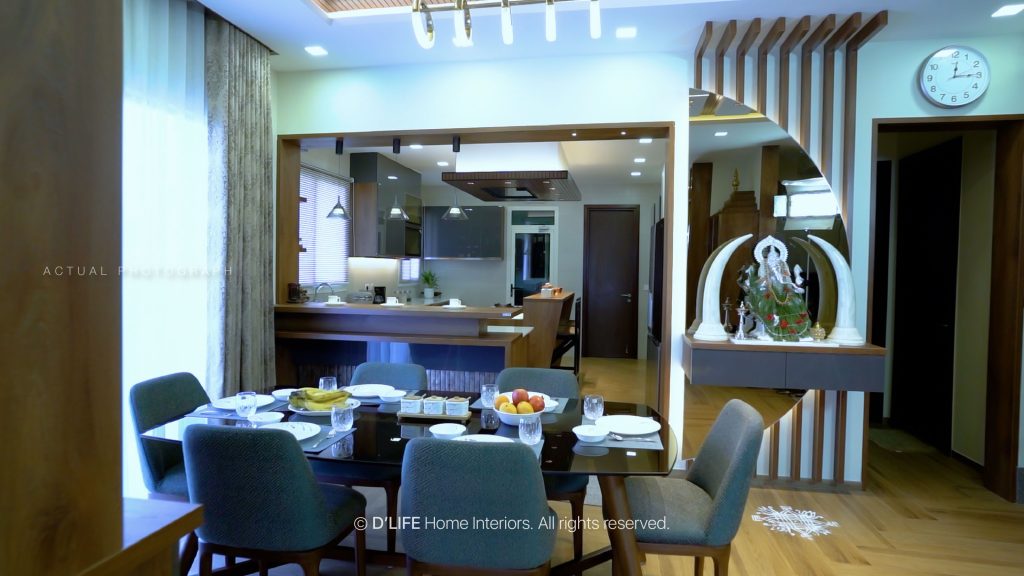 A partition unit partially separates the family dining area from the family lounge. The six-seater dining table is elegant and comfortable, making it perfect for formal and casual gatherings alike. The dining room also connects to the open kitchen for easy access. The interior design showcases a seamless fusion of textures, colors, and materials, resulting in an ambiance that is both inviting and inspiring.
Kitchen: Thoughtful and Inviting
The island kitchen is perhaps one of the most striking features of this home. It provides ample counter space while also serving as a breakfast bar, making it perfect for quick meals or a leisurely conversation. The kitchen boasts state-of-the-art appliances and ample storage that ensures a seamless cooking experience.
Bedrooms: A Private Personal Space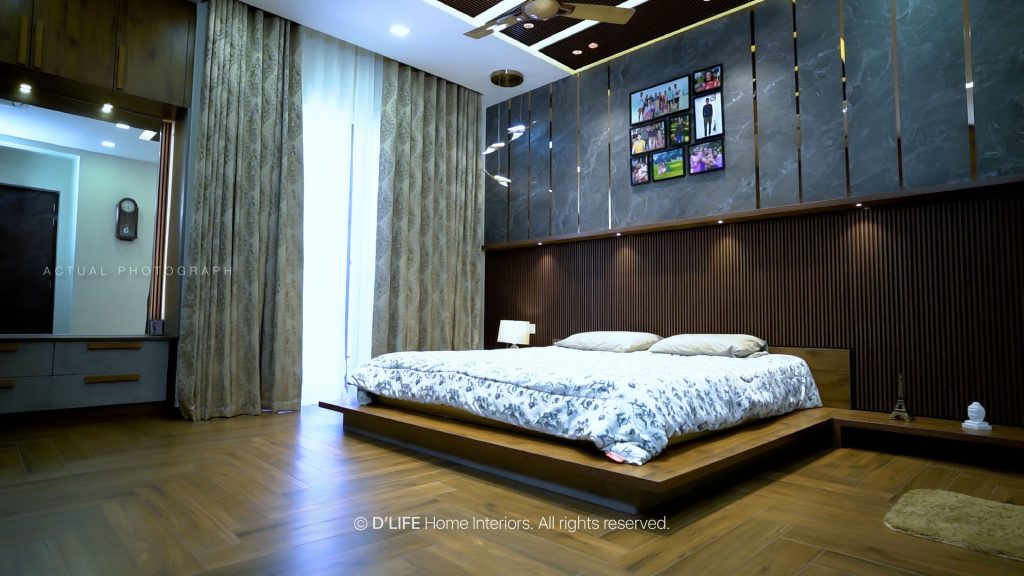 Each family member has their own unique preferences and personalities, which is why we designed their respective bedrooms to cater to their individual tastes. For the daughters' shared bedroom, we created a neutral space adorned with crisp palettes and angular furniture to cater to their desires. The luxurious master bedroom offers a serene atmosphere, creating a stunning masterpiece that exudes opulence throughout.
Designing a home that achieves the perfect blend of luxury and comfort is no easy feat. However, for Mr. Venkatesh Seshan and his family, we managed to create their dream home with elegance and functionality in mind. From the entrance corridor to the master bedroom, every corner of this home exudes opulence and sophistication, while also being functional and comfortable. With its impeccable interior design, this home in Sobha Gardenia Chennai sets a new standard for luxurious living, providing residents with an environment that is as visually stunning as it is comfortable.