Tips from an Interior Designer to Increase the Value of Your House
October 13, 2021
Are you planning to resell your house/apartment or renovate it on a large scale? It's a million-dollar question, how one can increase a home's value. It's something every homeowner has asked themselves at one point or the other. Here are some tips from an interior designer to help you increase the value of your house.
Make the Room Feel Bigger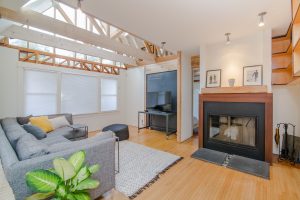 Rooms carry a lot of weight especially when they have old furniture in them. Reinvent your rooms with minor tweaks in the furniture and improve your home value. Proper sizing of furniture can have a huge impact on how your home appears. Use comfortable furniture and try to carry the same design concept for every location. Add a fresh coat of paint to the rooms and adding new furniture and décor can transform the space completely. It will give a whole new character at a low expense.
Add Custom Wardrobes in the Bedrooms
Storage space is very critical for future buyers. Custom wardrobes can make bedrooms more functional. Creating more storage within your current closet systems is a positive feature and will definitely add value without spending a fortune. Therefore, take a few tips from an interior designer in your city, on the types of wardrobes, size and functional elements.
Kitchen Gives the Big Return
If you want to maximize your return on investment, the kitchen interiors should always be your priority. Timely kitchen updates are the key to maximizing the appearance and thus value. If you have a budget, have a new customized modular kitchen installed, you can still get through the cost-effective way by simply replacing worn-out cupboards and cabinets. Kitchen with appealing countertops, good quality fixtures and appliances always succeed in increasing the value of your house and getting buyer's attention.
More the Storage, the Better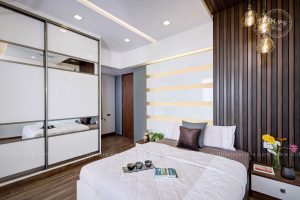 Be it under the stairs or a random pullout; provide ample storage in your home for multiple purposes. A professional interior designer can help you create a manageable and well-organized home. Creating storages will help to organize everything and thus ensure a beautiful appearance.
Being Green and Energy-Efficient
Adding eco-friendly features like solar panels add more value to your home. Investment in new energy-efficient technologies that will make your home not only look better but will also save money on your electric bill. Replace regular electrical appliances and lighting with LED fixtures that would bring down your electricity bill. Solar panels would also add more value to your home.
Add Gizmos and Gadgets
If you want to make your home more valuable, invest in some smart technology. The new day gizmos and gadgets are something most homebuyers are looking for, and they increase the value of your house.
A well-kept Lawn with Decorative plants
This is one of the easiest and low cost to do tips from an interior designer. Few plants here and there and a well-mowed lawn always increase the appeal of the property. If you can't invest much of your time, buy plants that need low maintenance. With a landscaping improvement, a green filled front yard looks lovely and definitely increases the value of your house. Experts in home decor help to transform the house with proper planning and execution. And it is really worth!