Different Types of Modular Kitchen Cabinet Shutter Handles Available
August 19, 2022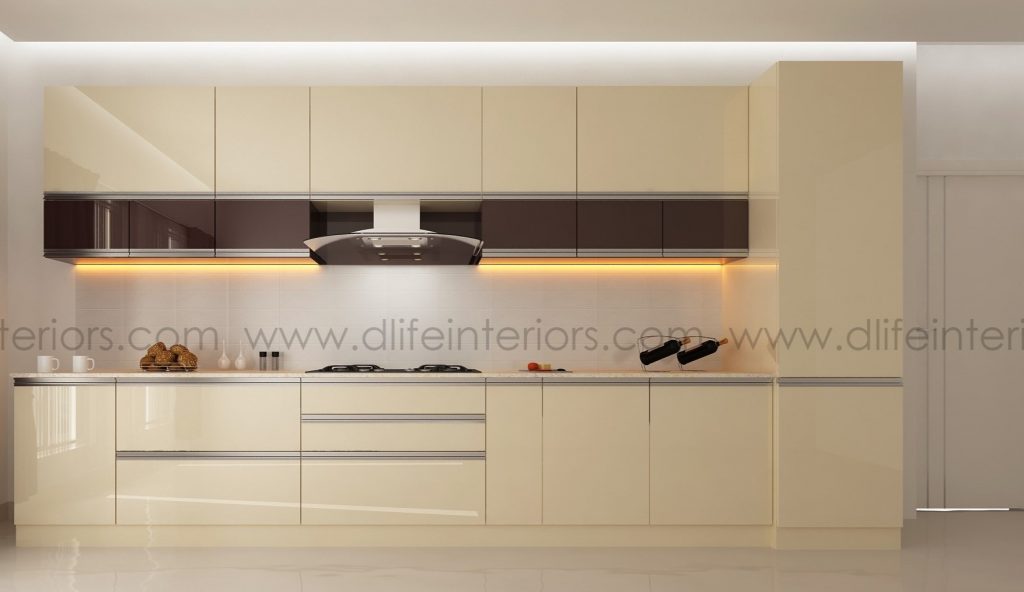 Kitchen cabinet shutter handles are the last thing that comes to a homeowner's mind when designing the kitchen. But these minimal embellishments combined with the right materials, do make a statement. It is important to pick the right kitchen cabinet handles for your kitchen's overall aesthetic appeal, and here are some interesting cabinet handles you should definitely check out.
Handle-less or Recessed Pulls
The push-to-open mechanism or handleless cabinets offer the utmost comfort for homeowners. These types of handles are modern, sleek looking and you will love the handleless function. One of the benefits of this kitchen cabinet shutter handles is that it reduces clutter while still being functional. They also give a sleek look to the kitchen cabinet door and blend perfectly with custom laminate options or veneers that match the kitchen countertops.
Handleless or Recessed pulls are best suited for modern or contemporary kitchens. If implemented in traditional kitchen designs, they may not serve the illusion it provides. However, considering the lesser surface area the traditional handles provide, the handless illusions are sometimes worth implementing.
Cup Handles
Cup handles give a more vintage look. They are durable and are made for heavy cupboards. These types of kitchen cabinet handles are a good choice if you are looking for a vintage-looking kitchen. They exude an ancient sense and look absolutely gorgeous when done in gold or antique brass themes.
People who love vintage looks will love using cup handles in their kitchen. Though they may seem odd in the current generation, with minor decor elements and interesting finishes, they surely make a tremendous difference in any kitchen design.
Stainless Steel Bar Handles
Stainless steel handles are cabinet handles that have been used for a long time. If you like simplicity or minimal designs, then the bar handles are the one to go for. With clean lines and functionality, they make the kitchen look elegant and also add a pleasing personality to the kitchen. The bar handles make a big impact when they are used appropriately in modern kitchen interiors.
A lot of interior designers still do the conventional flat bar type stainless steel handless. With its straight line and rather simple aesthetics, they make a big impact on the design when used appropriately. This type of handle is best when used at its maximum length. Try out cabinet handles of a different color than that of the cabinet laminate finish to create an elegant and classy look. Since these bar handles are mostly made of stainless steel, they can be very durable and easy to clean.
Bow Handles
Bow handles are well known and are one of the traditional styled kitchen cabinet shutter handles. Though due to its design, it may not be always super practical, it has a vintage-inspired feel to it and is best suited in traditionally styled kitchens. These handles have an Italian feel to them and remind us of the traditional architecture.
The bow handles can be paired with dark woods and a traditional styled or farmhouse-style kitchen. A well-designed, good-quality kitchen with bow handles stands the test of time and always looks stylish. Since they are similar to pull-out handles, they go in a number of styles.
Conclusion
To design and create beautiful home interiors with a modern style modular kitchen requires a lot of effort and support from many people. Selecting the materials that give the best finish and durability is the most important factor. Handles or no handle is a decision that needs to be taken by considering the overall design style, budget and interest. Thus, the home owner needs to select the handles for modular kitchen shutter handles as per the suitability.