Wall Decorating Ideas for Villas and Apartments
April 19, 2022
Our home is designed to fulfill all our aspirations and fill all the voids in our life. The selection of attractive furniture, furnishing fabric and wall décor is responsible for creating a celebrity style for your abode and making us happy. Although many professionals can help you choose the most exclusive furniture and decorative pieces, the creativity deep inside your soul will always find ways to ooze out. And that will certainly help you decorate the walls of your villa or apartment with enthusiasm and true feelings.
Here are unique wall decorating ideas for your home without putting in much effort:
1. Gallery and Photos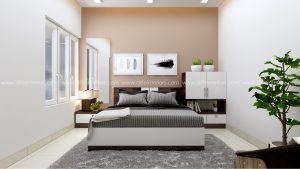 Display of memories in the form of candid photographs is a unique way of wall decoration. It efficiently shows the love and warmth that you behold in your life. Even the family portraits that constitute the traditional values can be used to accentuate the walls. They strengthen bonds in the family relations. Also, displaying artworks by a celebrated oil color artist is a must to give grace to your drawing-room. The aura of each painting will enthrall the visitors and keep them talking about it. The selection of frames like the nude wooden frames or intricate cut pattern metal ones is sure to jive up your home entrance and shift the whole focus to the centerpiece.
2. Try Some Color Combinations
Customized wall art stickers in pastel hues or flower designs are a rage when decorating walls of a special room. Children are in love with bright wallpapers or wall decals. A wall sticker is a low-cost solution to room decoration with various graffiti, cartoons or dense designs covering large areas. Some other texture paint techniques are popular with the youth of today.  Having an accent wall or a customized wall art as part of your bedroom interior design transform the bedroom into a personalized haven. Embossing art on the wall will deliver a priceless effect. Some POP wall work with beautiful patterns and fine detailing is sure to mesmerize the onlooker. So, just go with the flow and try bold wall paneling.
3. Custom-Made Decorative Units/ Floating Shelves
Floating shelves in all shapes and sizes are best for showing all your stuff and is one among the best wall decorating ideas. A decorative unit like this not only highlights your favorite wall but the sufficient storage and modern design are sure to take your wall decorating ideas to the next level. So, display the books by the most influential authors and artifacts you have loved since you were young. Even cute ceramic planters with indoor air purifying plants may find a permanent spot on the single-row shelf.
4. Wall Decor Pieces
There are varieties of wall hangings like figurines, decorative mirrors or terracotta art face masks that instantly dramatize the room. These pieces may be color coordinated with the theme of your room. The plants placed on the floor in the corners of the room shadowing those designer wall hangings are going to add the oomph factor to your home or the office space.
Giving a personal touch to every wall decoration in the apartments is always a blessing. The softness and warm feeling never fade from all the items chosen and exhibited. Hence, take advantage of budget-friendly home interior design and execution in Kerala or any other state in South India.