6 Modular Kitchen Decor Trends Experts Say Will Rule 2023
May 05, 2023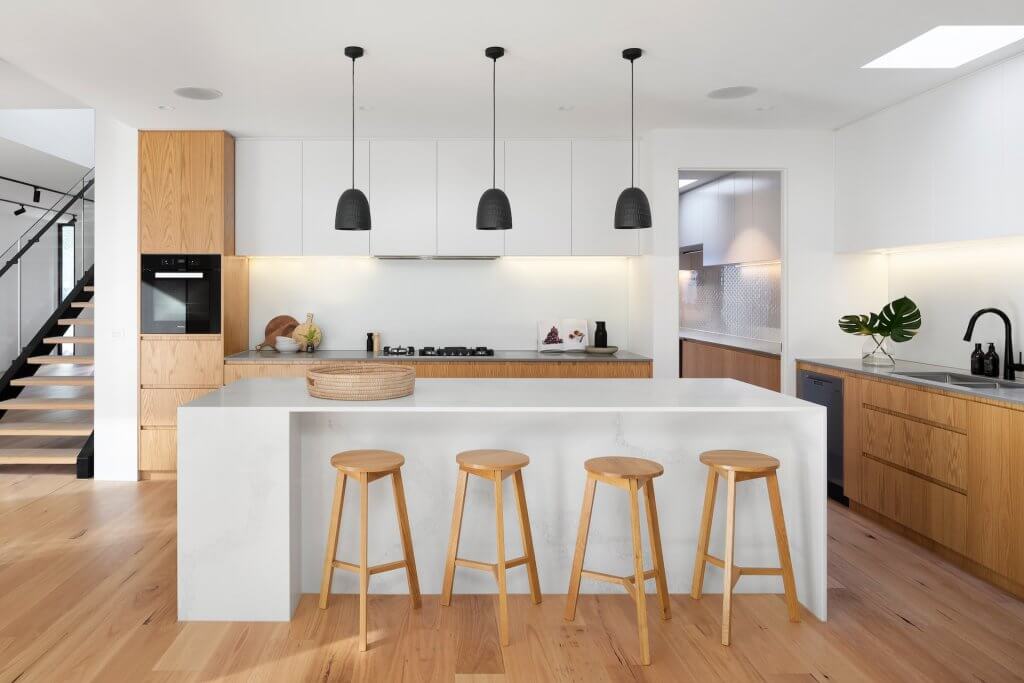 Gone are the days of simple, straight kitchens. 2023 has packed some unique styles and cooking spaces; here, we'll be looking at the top 6 kitchen decor trends experts say will rule 2023. 
These are important to know about because they can help you make better decisions when it comes to designing your own kitchen or renovating an existing one. The first thing we need to understand is why these trends are so important in the first place. This may seem obvious, but there's actually more than one reason: they reflect current social and cultural shifts that are happening worldwide. Also, they offer insight into what people want their homes and kitchens to look like in the future (and how those needs will change over time). So let us check out the six modular kitchen decor trends that experts say will rule 2023. 
Walk-In Closets
Having a walk-in closet or pantry is one of the most exciting new ways to customise your modular kitchen design. It involves separating your kitchen into separate areas for keeping your packaged goods, groceries, and kitchen equipment however you'd like. With this method, you can create an entirely new look for your kitchen with more efficient storage and smarter use of space! Even a narrow pantry provides a row of cabinets for your storage requirements.  
Multifunctionality
Modular kitchens with multifunctional spaces have been in trend since COVID-19. Multifunctional furnishings are the future of the kitchen and is one of the modular kitchen decor trends that is going to last for a while. Having multifunctional pieces is practical, and even if you are short on space, with efficient planning, these can maximise your functionality without affecting the aesthetics.
For example, a kitchen island with built-in storage and seating can serve as a prep area, dining table, and extra storage space. Additionally, a convertible dining table that can be transformed into a workspace or bar can also be a great addition to a multifunctional kitchen.  
Storage
Kitchen floating shelves, open cabinets, wall racks, and hooks are going to be part of modular kitchen decor trends in 2023. Smart storage solutions allow homeowners to keep their kitchen organised and clutter-free while also displaying their favourite dishes and cookware. These are not only functional but also add a modern and stylish touch to any kitchen design. Consider installing pull-out shelves or drawers in your new cabinets to maximize accessibility and organization. Additionally, incorporating a lazy susan or corner cabinet can make use of previously unused space in your kitchen.
Funky Backsplashes 
If you're looking for a way to add some personality and colour to your kitchen without making a big commitment, a kitchen backsplash is the way to go. A backsplash is most commonly used to cover the main wall of a kitchen with a hard material, typically granite, marble, or tile, to protect it from rapid wear and tear. Backsplash is also great for people who don't know what they want in their home yet and are planning to add more as time goes on.  
Lighting 
Floating, hanging lights, modern-minimalist chandeliers, and other modern light fixtures are becoming increasingly popular, and for good reason. Not only do they allow you to configure your kitchen in whatever way works best for you, but they also help keep costs down by allowing you to use only the pieces that fit your needs. This trend will be especially useful for those who live in small spaces or want to create a more compact kitchen without sacrificing functionality or style.
The Minimalist Approach
The minimalist approach is an interesting one to consider. It's not something that you often see in kitchens, but it could be a great way to add some interest and style while still keeping things simple. This trend involves using simple furnishings, cabinets, and materials in order to create a sleek and modern look that doesn't feel cluttered or busy. You can use this type of decor in any room of your home—not just the kitchen. 
In conclusion, these modular kitchen decor trends are the future. They're a great way to get more out of your space and make your home feel more like home. If you're looking for more information on how to create the perfect modular kitchen design, get in touch with an interior designer to incorporate these modular kitchen decor trends so you create a space entirely unique to your needs and requirements.